PR needs to lead on climate change, finds PRCA Climate Misinformation Strategy Group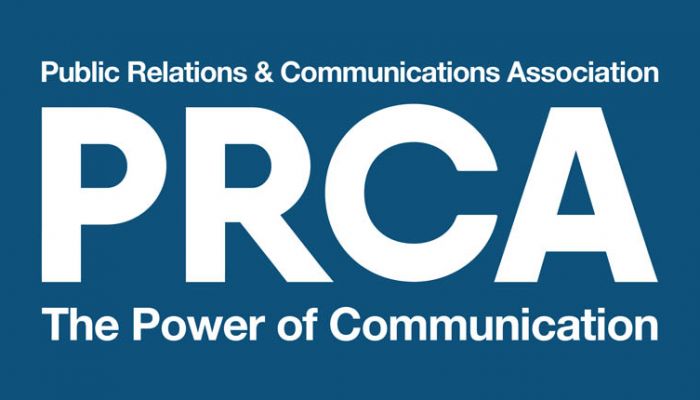 The PRCA Climate Misinformation Strategy Group and Opinium have launched their second annual report, revealing PR's important role in leading action on climate issues and the industry's increasing confidence in the difference it can make.
The study of over 200 UK PR and communications professionals that took place in the six months following COP26 found that almost all (96%) were already advising clients and coworkers on climate change – a raise of 14% since last year.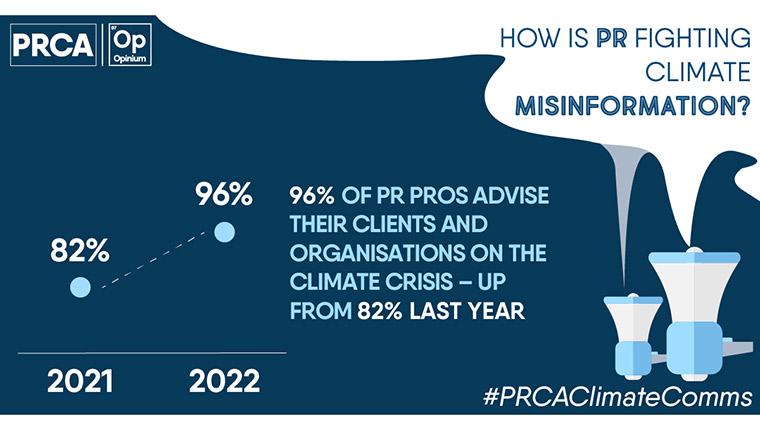 On growing confidence to tackle climate-related issues and misinformation in their work, almost half said they'd encountered greenwashing, with 89% having pushed against false claims, and 57% having changed an organisation's response.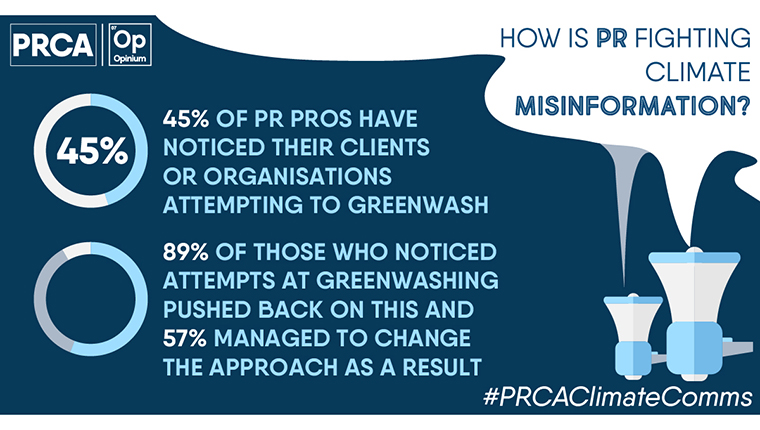 Other findings from the report include:
While almost all respondents (97%) said they have taken action to address the climate crisis, only 48% measure their carbon footprint
71% of consumers say they would stop buying from a brand if they knew it had misled its customers on having a positive environmental impact
57% of the general public do not know the outcome of COP26. A third (33%) felt the agreements made at the conference didn't impact them.
Adding to that 48% of PR and comms people who don't yet measure carbon footprints, only a quarter (24%) currently set science-based targets.
On information from the public included in the study, 31% believed poverty to be the most impactful issue, and only half (50%) saw the man-made climate crisis posing an 'existential threat' to the planet – highlighting the need for inclusive and relatable communications from PRs when covering these issues.
'We have a responsibility to ensure any unethical communication or attempts are challenged,' said PRCA Climate Misfinformation Strategy Group representative Laura Sutherland.
'The call to action to industry is this: be more brave – learn about ESG, learn how to approach a difficult situation with your boss or your client, start setting your own agency targets and communicate the action you're taking.
'Let's lead by example and be the change we want to see.'
Chief executive of Opinium James Endersby added:
'With seven in 10 consumers saying they would stop buying from a brand if they knew it had misled its customers about having a positive environmental impact, it is more important than ever that PR and Communications professionals support, consult and walk hand-in-hand with their clients on their journey to being better forces of good for our planet.'
Read the full second annual report from the PRCA Climate Misinformation Strategy Group and Opinium and compare with results from the first study here.
For more on greenwashing and how PR can combat it, check out these lessons from CIPR's 2021 conference Climate Change and the Role of PR featuring insight from Climate Group's Luke Herbert, Plastic Planet UK's Sian Sutherland and #EthicalHour's Sian Conway.
https://www.vuelio.com/uk/wp-content/uploads/2018/09/PRCA.jpg
430
760
Phoebe-Jane Boyd
https://www.vuelio.com/uk/wp-content/uploads/2019/09/vuelio-logo.png
Phoebe-Jane Boyd
2022-07-12 11:28:22
2022-07-12 11:28:22
PR needs to lead on climate change, finds PRCA Climate Misinformation Strategy Group