PRspective: Heather Healy of Stickyeyes
Digital marketing agency Stickyeyes is a growing business. Set up in 1998 the team has quickly developed into one of the UK's most successful digital agencies. In order to adapt to market changes and better compete in a crowded market, Stickyeyes has significantly expanded its offering to provide digital acquisition and customer engagement solutions for some of the world's most well-known brands, including GSK, Hertz, Converse, Hilton, ghd and Cath Kidston.  

Heather Healy, creative communications director at Stickyeyes, talks to Cision about prominent trends in the digital marketing industry, winning campaign strategies and on 'FOMO' in the digital world. 

Getting to know Stickyeyes: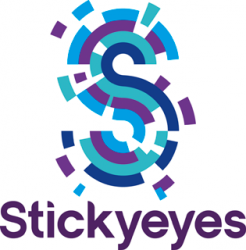 What's new at Stickyeyes? It's been a very exciting few months for us here at Stickyeyes, in which we won 'Best Social Media Campaign' at the eCommerce Awards for the creative campaign that we produced for our client, Maximuscle on #The ProteinProject. The project has since received a further three award shortlistings.

The agency continues to grow at a fast rate, and in the latest Digital 100 report, published by Econsultancy and NMA, we were listed as the best performing marketing agency in the UK, outperforming the industry with a fee income growth of 46%.
We have also recently been awarded Elite Agency status in The Drum's Digital Census, becoming one of only 18 agencies in the UK with over 100 digital staff.
One of the key developments this year has been the growth of our insights department, which plays an instrumental role in the strategic delivery of our client campaigns.  As a result of this, our strategic consultancy is able to address the core issues and challenges that our clients face. Using big data to answer the big questions that are most relevant to their business, we are able to address the 'who', the 'what', the 'where' and the 'why'.
In the last 12 months, the team have also produced a number of market intelligence reports, which have analysed the digital landscape across retail, finance, travel, iGaming, legal and consumer electronics markets. We managed to secure substantial media coverage with CNN and The Times to name but a few.
To accelerate our international reach, we've recently launched our website in 12 different languages, as we're now working with global brands in over 25 markets.
Finally, after being named as 'Best Digital Agency' at last year's UK Search Awards, we have received seven nominations for this year's awards, including Best Agency.
What are some of the prominent trends in the digital marketing industry? There is a continued blurring of the lines between digital marketing disciplines. In the past companies were able to run each team independently with limited communication, but due to the changes to Google's algorithm and the evolution in the way that consumers now interact with brands online, there is a greater need for teams to work in unison.
Clients are demanding a more detailed insight-driven approach, so that their digital strategies are more targeted, and driving greater levels of acquisition and engagement.
As a full-service digital agency, we have invested heavily in developing our service offering and strategic teams, so that we are well positioned to rise to the challenges that lie ahead. At Stickyeyes, our SEO, Paid Search, Social and Insight teams work closely together to ensure that we are able to provide clients with a truly holistic approach to digital marketing.
How have the nature of social media campaigns that you create for clients changed recently? Our clients are taking social media very seriously. This medium has become an important part of the marketing mix which now takes up a noticeable portion of overall advertising budgets.
The need for a strong social reputation management program is becoming more apparent as clients ask for a social strategy rather than community management. Internally, we are creating multi-territory integrated campaigns that are ROI driven. 
What is the most interesting campaign that Stickyeyes has ever done? There are two campaigns which really stand out because of the important role social media played in their success.
The first campaign is the one we did for our client Maximuscle where the challenge was to communicate the benefits of quality sports nutrition as part of a well-rounded fitness and nutritional programme. The solution was a social media led campaign that followed the stories of three 'average guys' in pursuit of their individual fitness goals. Social media was central to the success of this campaign that lasted over 12-weeks. From shortlisting the contenders through to the declaration of the winner, the campaign engaged a highly active social media audience who could interact with each of the three contenders.
The campaign surpassed all expectations, reaching a total of 12.7m people. The brand attracted close to 25,000 new followers during the campaign, representing a 48% increase.
The second campaign was for our client Carol Nash, an insurance company. They wanted to publicise CEO David Newman's charity trek to the North Pole. We created an opportunity for the first ever check-in at the North Pole through Foursquare. We had to ensure David's phone worked in -35 degrees and Foursquare recorded arctic coordinates. We even tethered the Android to a satellite, allowing David to not just check-in when he reached the North Pole – but post updates en route. 3,000 social shares and 1,500 unlocked North Pole badges later, the unique North Pole escapade gained vast exposure, on and offline.
What is the road ahead for Stickyeyes? Our ambition is simple, we want to develop our global reach, so that we can continue to grow our roster of amazing international brands. In the last year, we have grown our international business by over 130%, delivering projects in over 25 countries.
We are committed to the continual development of our staff, as without our great people, nothing would have been possible.  Today we employ a truly international team, covering 17 languages in-house.
Since winning Best Digital Agency last November, we've created 24 new jobs with a further nine live vacancies on our careers page.  We have also introduced a number of exciting new staff benefits including free massages, sweet treat Fridays as well as improving our company share scheme.
Getting to know Heather Healy:
The first thing I do when I get into work is: go and get myself a golfing mug (I have no interest in golf but it's a very large mug) and drink hot water – no caffeine for me.
My biggest social media peeve is: FOMO, which is the fear of missing out. The changing speed of social media is something I love and get frustrated with at the same time when I can't keep up. FOMO bothers me and wakes me up in the middle of the night but I love how fast ever
ything moves in the social media sphere.
If I wasn't in marketing I would be: an opera singer. I grew up singing opera, performing and was the head chorister at church.
The thing I love best about my job is: working with leading brands and an incredibly talented team. There's a lot going on and everything moves really fast here – no two days are the same.
Five years from now you can find me: Leading and delivering award-winning creative strategies for fantastic global brands at Stickyeyes.
Priyanka Dayal
https://www.vuelio.com/uk/wp-content/uploads/2023/09/vuelio-logo-200px.png
Priyanka Dayal
2013-11-12 10:54:39
2013-11-12 10:54:39
PRspective: Heather Healy of Stickyeyes