PRspective: St Mary's University College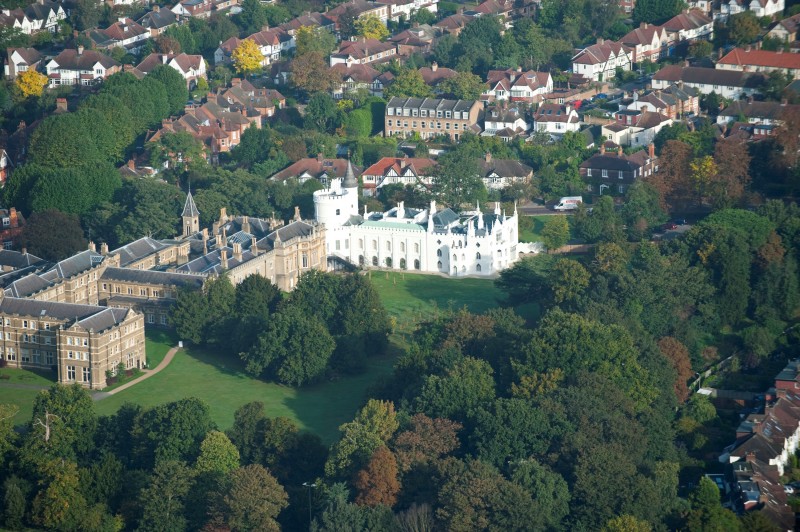 Located in the leafy suburb of Strawberry Hill in Twickenham, London, St Mary's University College is one of the oldest Roman Catholic higher education institutions in the UK. It is recognised for its long and distinguished history in education with a wide range of undergraduate and postgraduate courses on offer.
Ranked as one of London's top performing sports institutions, the campus served as a pre-Games training camp for the London 2012 Olympic Games. One of the most famous athletes of our times, Mo Farah, the double Olympic gold medalist, started out on St Mary's tracks. A former student at the University College, Mo trained at the campus for 10 years, before moving to the United States.
It is this exciting mix of traditional and contemporary which makes up St Mary's story, one which the University College is revisiting its PR and communications strategy to tell. Marina Boor, senior PR and marketing officer at St Mary's University College talks to Cision about its new marketing strategy and discusses  how the future of education is online:
Getting to know St Mary's University College:
What are some of the prominent trends in the education sector? Fees are increasing and as a result students are more mindful of where to study. Like many other institutions in the UK, this was the first year St Mary's entered clearing for several years (the process by which university places are offered to students who've yet to secure one). This in itself is a clear indication of the time students are taking to decide which university to choose. 
Secondly, everything is online, even education. Rather than just reading a book, students like to engage online using audio visual technology. So we have to learn how to engage learning through the online medium – because that's where students are. When you have access to audio visual technology, you have to make the most of it. Online courses and training is a must have to survive in the digital world, whether it is education or any other sector.
How has communication within St Mary's changed to meet the digital demands that you've just discussed? Students have access to online resources and forums to access digital content and talk to lecturers including access to a digital library collection. Secondly, even our staff newsletter is now online. We have an intranet service and although print is important, online is instantaneous and many our staff and students both use the intranet to communicate. Finally, social media is certainly very important. We have a strong presence on the leading social networking sites such as Facebook, Twitter and Google Plus etc. These platforms help connect and maintain relations with our current students, alumni and community. It has also become a key platform for students to get in touch with us for questions, whether it is about course registration or extracurricular activities, such as how they can join a particular club or society. Despite being able to come in to the office and have a face-to-face conversation, students seem to like the convenience of contacting us online via social media sites so it is important to be present on these channels and encourage engagement
What changes are you looking to make to your communication and PR strategy in the road ahead? We have introduced a new media centre to help reshape our communication and PR strategy. We want to beef up our content and be able to reach the right audiences with a strong marketing strategy supporting our efforts. Social media is a beast and we have to constantly innovate to keep on top of it. We already have a strong presence on social networking sites such as Facebook, Twitter etc but are now looking at expanding on to Instagram and Vine. We want more video content for You Tube and plan to use our in-house photographer to add more visuals to supplement our content. Further, we are looking to build our online offering such as virtual tours and access to the company website suitable for iPads, which we can take to schools and recruitment fairs.   
How has content marketing helped boost your communication? We were entering clearing for the first time in several years and with just a limited number of places available it was a good time to boost our online communication with students. We wanted to communicate tips and pointers to students who were yet to secure a place in university. This was the best chance to try the content marketing platform and analyse the difference in response generated. We were massively impressed with the response as 90% of the clicks we received on our post on clearing, was from Cision. The content marketing platform certainly helped reach new audiences, in the online arena and supported the offline marketing campaigns in place.
Getting to know Marina Boor: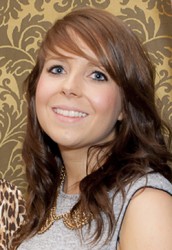 The first thing I do when I come in to work: is make a cup of tea and check email, Facebook and Twitter.
My biggest social media peeve is: the overuse of hashtags in one post. It doesn't mean anything after a point.
If I wasn't in PR and marketing, I would be: a baker. I'd love to have my own cake shop.
The best thing I like about my job is: the variety. Working on a university campus, every day is different.  From writing about the latest research to interviewing athletes and working with students to publicise their successes, there's always something new to talk about and you never get bored.
The future of education is: online. Throughout the world a lot of courses are taught online and there is a lot of discussion surrounding MOOCs (massive open online course). I'm sure it won't be long before students will be able to attend classes and earn a university degree while living in a completely different country, or continent.
Priyanka Dayal
https://www.vuelio.com/uk/wp-content/uploads/2019/09/vuelio-logo.png
Priyanka Dayal
2013-10-04 10:04:31
2013-10-04 10:04:31
PRspective: St Mary's University College