Social media is a great source of stories for journalists: Caroline Baldwin, EssentialRetail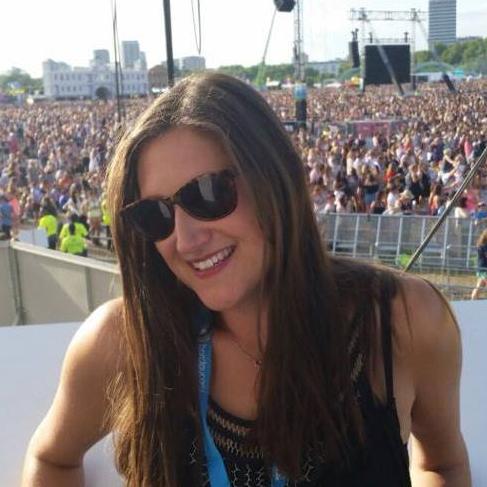 Journalist spotlight with Caroline Baldwin, the new deputy editor at EssentialRetail and a self-professed foodie who set up her own food blog, Breakfast at Caroline's. Here Caroline fills us in on how she is settling into her new role, the challenge facing traditional retailers due to the competition from the likes of Amazon and its experimentation with drones, and why she wishes she could fly!

So how are you settling into your new role as deputy editor at EssentialRetail? Can you describe a typical day at work for you?
Things are going well. We've just launched Essential Retail's sister website Essential eCommerce, which I will be editing. Essential eCommerce will put a spotlight on online retail innovations from the big e-tailers like Amazon and Asos to small e-tail startups, as well as looking at how traditional retailers are keeping up to speed with the challenges of trading online.
EssentialRetail is a digital resource. How does working on a solely digital platform differ from working on print media? How do you engage with your audience? The deadline day is every day! But in all seriousness, there's not a lot of difference as most print publications now take an 'online first' approach to their stories. As for engaging with our readers, Twitter is important, I'm trying to create a voice and inject personality into my Tweets. It's also important to listen to comments and what readers want so you can tailor your content to them. Essential Retail and Essential eCommerce supports RBTE (Retail Business Technology Expo) – a huge annual event in London, so our content will hopefully encourage people to sign up for the conference, so connecting with readers is really important.
What trends are you noticing in the retail and e-commerce industry?
The big trends at the moment are surrounding digital. If you're a traditional bricks and mortar retailer who has started trading online – how do you compete with the likes of Amazon which offers free two-day delivery for Prime Members and is experimenting with drones?
The fundamental issues around getting the online orders to your customers as quickly and as cheaply as possible are still important, as is keeping on top of the latest technologies like smartwatches, internet of things and iBeacons. Never mind the need to have strong infrastructure and data analytics tools in place to support the online business.
You also have a blog, Breakfast at Caroline's, where you blog about food. What was the motivation behind starting your own blog? Can you tell us a bit more about your experience as a blogger?
I started Breakfast at Caroline's last summer while I was working at Computer Weekly and I needed to write about something that wasn't IT and technology! It's nice to have another place to write which is a completely different tone of voice from my day job. It's my second food blog and I'm a self-confessed foodie so I spent a bit of time trying to think about what might make an interesting food blog. Breakfast and brunch is a bit of a food trend at the moment and my blog takes a look at cool places to eat breakfast out, and I also share recipes on there for weekend brunch. I'm always happy when a PR suggests meeting over breakfast – but be warned I do take photos of my food! You have to be very disciplined so all your (extra and unpaid!) hard work doesn't go to waste. I tend to post once a week if I can, so I usually a set aside an afternoon every month and write a handful of articles and then post-date them so that all I have to do during the week is seed them out on social media.
What are the advantages of social media for journalists? Are there any challenges?
Social media is integral to every journalist as it's a great source of stories. But it's also important to use Twitter in B2B to build up a profile and to show yourself as authoritative in your field. That said, I'm a perfectionist, so I have to make sure that the tweet is spelt correctly before posting which sometimes delays the impact of what you are going to say!
Instagram is also important for my blog, and I try to keep it "on brand" by keeping to photos of food and not selfies of my friends and I. LinkedIn is also important for engaging with readers and to keep your CV fresh as you can now embed things like videos on your profile.
How do you work with PRs, both in your day to day job and also as a blogger? What materials are you interested in receiving from PRs and marketers?
I'm very happy to work with PRs and I have some great contacts who inspire me to write interesting features.
I like to receive comments on breaking news as soon as possible, and I don't take opinion pieces unless they are from industry bodies (so not vendors unfortunately). I love case studies with retailers and if you've got a feature idea, package it up and give me a call – I'll tell you if it's not for me. I'm also interested to hear from vendors who have a budget to create videos with myself and perhaps a customer.
Quick Take:
Do you have any surprising interests or hobbies outside of work?
Nothing surprising I don't think – which makes me sound rather boring! I love travelling and try to take advantage of seeing new places when I'm lucky enough to go on press trips – San Francisco is my favourite.
If you could go on a food tour of 3 different countries, which countries would you choose to visit for breakfast, lunch and dinner?
Breakfast would have to be America for pancakes
Lunch would be Peru for ceviche
And dinner would be Beirut for Lebanese food
What would your super power be and why?
Flight so I could skip public transport and get to places quicker – and just fly off to foreign countries whenever I wanted.
https://www.vuelio.com/uk/wp-content/uploads/2015/07/caroline-B.jpg
487
487
Christina Pirilla
https://www.vuelio.com/uk/wp-content/uploads/2019/09/vuelio-logo.png
Christina Pirilla
2015-07-29 12:24:49
2015-07-29 12:24:49
Social media is a great source of stories for journalists: Caroline Baldwin, EssentialRetail