Speedy Spotlight: Menswear Style
Menswear Style will be featured in this week's Media Updates. It was recently ranked third in Cision's Top 10 UK Men's Fashion Blogs. Blogger Craig Landale spoke to Cision about exclusivity, collaboration and working with PRs.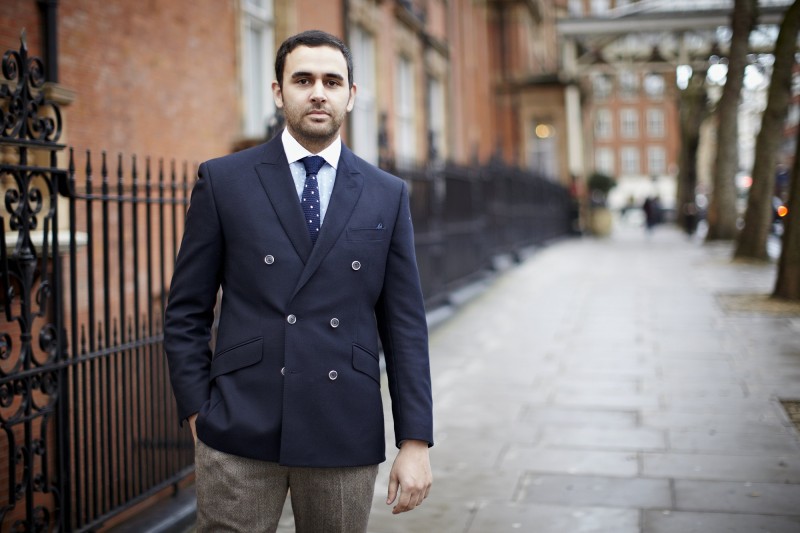 Why should people read your blog?
We give you a daily dose of men's fashion and style tips, advice, trend alerts and more. Our blog is one of the most popular fashion blogs in the UK and we have a team of 50 writers based globally from Beijing to New York.
The most important issue in your blogosphere is… tone of voice and exclusivity. Our tone of voice is very down to earth and 'guy next door'. We write in a basic language with humour and slang words but we make sure we write with conviction. When working with brands we work hard to make sure we have something exclusive and original to help us stand out from other blogs.
What's your favourite blog and why?
Fashion Beans is my personal favourite because back in the day when I worked for a fashion group company I would read it daily on my lunch break. They have been going for over nine years so were one of the first to the scene and they're a very good benchmark for any men's fashion blog.
How often do you aim to post?
We post daily on weekdays up to four times per day. We aim to be a reliable daily source of fashion news, articles, trends and advice.
How do you feel about guest posts?
I have a team of 50 contributors that is increasing, so I am always happy to work with new guest writers. Often guest writers have then become regular contributing writers for us.
How does a good PR work with you?
Good PRs are familiar with my blog, media pack and history (all available to read on the blog), and they understand that we are a high demand blog and so like to work with brands on collaborations and projects with some level of remuneration or mutual benefit such as exposure on the brand's website. We like collaboration that is different such as modelling for the brand, collaborating on a product or being involved in store or web top picks.
What do PRs do that's bad?
Send press releases that are not relevant to us or expect exposure with no mutual benefit. Also images and lookbooks that are in PDFs are quite useless – I need JPEGs!
Editorial information on Menswear Style, Craig Landale and thousands of other media outlets and contacts can be found in the CisionPoint Media Database. 
https://www.vuelio.com/uk/wp-content/uploads/2023/09/vuelio-logo-200px.png
0
0
Priyanka Dayal
https://www.vuelio.com/uk/wp-content/uploads/2023/09/vuelio-logo-200px.png
Priyanka Dayal
2013-05-29 08:45:42
2013-05-29 08:45:42
Speedy Spotlight: Menswear Style