Speedy Spotlight: More Than Toast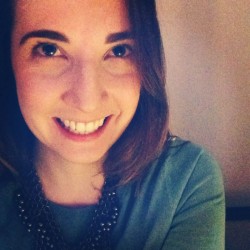 More Than Toast is featured in this week's Media Updates. Author Alice Harold talked to Cision about the Follow/No-Follow link debate, collaboration and PRs believing in her blog.
Why should people read your blog?
As a compulsive over-sharer I find myself writing about a lot of things other people perhaps don't disclose on their blogs. Time will tell if this is a good or bad thing, but my blog has helped me through many a tough situation. And from the feedback I have received it helps others, too!
What's the most important issue in your blogosphere?
The Follow/No-Follow link debate is very important at the moment. Many bloggers feel that some SEOs take advantage of the fact that new bloggers may not be aware of the technicalities of follow links and repercussions from Google if they are accepting them in exchange for money. 
What's your favourite blog and why?
I love to read blogs that are written by women similar to me but in different situations. Mummy bloggers who live in NYC are a great example – it's my favourite city. For this reason I love Nat The Fat Rat and Love Taza. 
How often do you aim to post?
For me, 2-3 times a week is ideal. I'd love to post more but sometimes real life gets in the way of posting about real life… I've found there's an increasingly large amount of admin to do as well, which takes up about the same amount of time as I spend posting. 
How do you feel about guest posts?
I think in the correct situation they can work very well, in close collaboration with the blog owner who will know exactly how to pitch ideas to their audience. The best 'guest' or 'sponsored' posts you can read on a blog are the ones that you will get to the end of without realising it was a guest post. I find myself skipping through guest posts on other blogs so, when possible, I prefer to write the ones on my blog and include my own photography. I find these get the absolute best interaction from my audience. 
How does a good PR work with you?
When you get an email from a PR saying: 'I wanted to tell you how much I liked your post on "recent blog post title here"', you can tell that a PR has just skimmed the first page of your blog and dropped a title in. Similarly you can tell when a PR has actually read your blog and believes in what you're writing about. I'm much more likely to work with a PR who has taken the time to find out a bit more about me and tailor their approach accordingly. I get that this takes more time, but with me it works. 
What do PRs do that's bad?
'Dear Blogger…' or 'Dear Kate…' (my name's not Kate). If you can't be arsed to learn my name, I can't be arsed to read about your client. Sorry!
Editorial information on More Than Toast, Alice Harold and thousands of other media outlets and contacts can be found in the CisionPoint Media Database.
Priyanka Dayal
https://www.vuelio.com/uk/wp-content/uploads/2019/09/vuelio-logo.png
Priyanka Dayal
2013-05-02 11:32:15
2013-05-02 11:32:15
Speedy Spotlight: More Than Toast