Speedy Spotlight: Olivia Laura Turner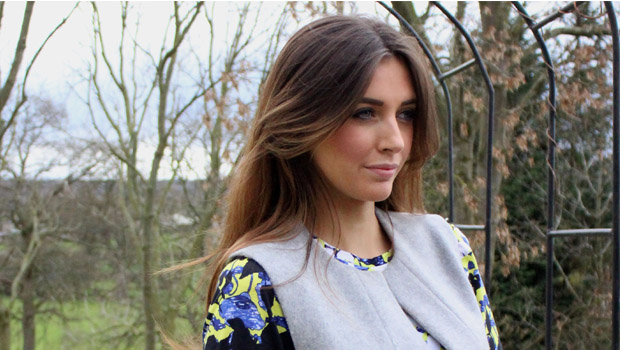 An interview with Olivia Laura Turner, author of the fashion and style blog Olivia Laura. She spoke to us about not living by trends, being featured on leading publications and working with marketers.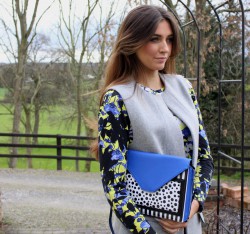 Why should people read your blog? What makes it different?
I think people should read my blog to see that my style is slightly different to a lot of blogs out there at the moment. I like to give my readers a bit of an insight as to why I chose certain items, why I paired them with what I did, and possibly giving them a bit of inspiration to get imaginative with outfits and not to stick to the rules.
I think my blog is different because I don't tend to stick to one particular style, like a lot of blog's out there. I like mixing lots of different styles and trends together, and get a good blend of looks going. As much as I do love trends, I don't live by them. I like switching things up with items I have had for a while and item's that people think shouldn't necessarily go together.
How do you measure the success of your blog?
I have worked pretty hard in the last 6 months to get my blog to where it is now, and it's really awesome to see my audience growing every day. Having gone from barely blogging at all this time last year, to being featured on the likes of MSN, Look Magazine, Daily Mail, and most recently my image has been used on ASOS's new homepage, it's makes me realize that plenty of effort and time pays off.
What's your favourite blog and why?
I'm not quite sure if you can call it a blog anymore, as she has gotten so successful, but I love Chiara Ferragni's 'The Blonde Salad'. She has come so far from starting by ultimately doing what I am doing at the moment! What with her own shoe line, her collaborations and her impressive designer wardrobe, she is one of my idols. I get inspiration from her quirky style, especially her mix of designer and high street. It's definitely one of my aspirations to be as successful as her.
What advice would you give to someone who wants to start a blog?
I would say you have to take the time and passion to really get it up and running. It may not seem like you are getting anywhere at first, but you just have to put the effort in to see the rewards, I guess. Try networking; interact with other bloggers, sign up to forums to get your blog out there and email companies who you think would be interested in your blog. I love making friends with fellow bloggers, it's a great community and you get to be inspired by the new blogs that you find. You don't really have anything to lose!
Who do you work with in marketing? PRs? SEOs? And how do you work with them?
I have worked with a couple of PR's, usually by them emailing me, or me emailing them, to ask me whether I would like to collaborate with their websites/brands. I love getting these emails as it shows that my blog is getting a good audience. If I like a website or brand, I will work with them to get a collaboration for my blog, if I think it fits in with my blog style. I love the challenge of having to come up with outfits to style particular items.
What can marketers do better in liaising with you?
I think that good manners go a long way, so I love it when I come across someone who is really polite and actually interested in you and not too pushy. I have had people email me regarding a collaboration, and then never respond to my reply, which is pretty annoying. Even if they had changed their mind, it is only polite to let you know. But most of my experiences have been great so far.
What was your blogging highlight of 2013?
Starting to see my images across different style and fashion websites was pretty surreal, as I was quite new to blogging then and didn't really expect that to happen to me! It was nice seeing that other people actually liked my style!
What will be big in your blogosphere in 2014?
I am hoping to go onwards and upwards from where I am at the moment. I have entered the Company Style Blogger Awards 2014 in the 'Best Personal Style Bog (Newcomer – Less than one year blogging)' category, and I really have everything crossed for this, as I have worked hard during the past 6 months and it would just make my year to even be shortlisted for this! But I guess I will have to wait and see about that and just pray that people love my blog and nominate me!
Editorial information on Olivia Laura and thousands of other media contacts and outlets, can be found in the CisionPoint Media Database.
https://www.vuelio.com/uk/wp-content/uploads/2014/05/Olivia.jpg
350
620
Priyanka Dayal
https://www.vuelio.com/uk/wp-content/uploads/2019/09/vuelio-logo.png
Priyanka Dayal
2014-04-23 08:59:38
2014-04-23 08:59:38
Speedy Spotlight: Olivia Laura Turner