Speedy Spotlight: The Payday Cocktail Club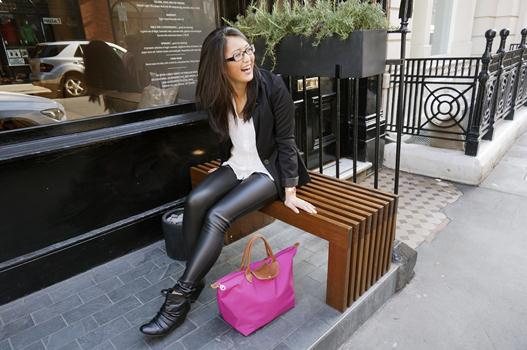 An interview with Thuy, author of  The Payday Cocktail Club, a blog that reviews cocktail bars in London. Thuy spoke to us about why she blogs, how she works with PRs and what new bloggers need to keep in mind before they get started. 
Why should people read your blog? The Payday Cocktail Club is a place for me to be overenthusiastic about great venues in London (sometimes I venture outside the M25…sometimes) to have a cocktail.  If I didn't blog about it, people would just think I was an alcoholic.  With a blog; voila – instant social acceptance.
What makes your blog different? It's not difficult finding websites online about where to get a decent drink and there are also many great blogs about cocktails recipes but there are not many blogs that brings to life the ambience of cocktail venues with the light-heart of personal experience.
What's your favourite blog and why? Domestic Sluttery is a great UK lifestyle blog that has the perfect level of information and humour and leaves me wanting everything they write about.
What advice would you give to someone who wants to start a blog? The first thing is talking about something you're genuinely interested in.  For me, reading great blogs are a form of escapsim, so your posts have to be inspiring and inspiration comes from real love.  Second, edit, edit and then when you think it's perfect, edit it a little more.  Finally, a good camera or at least know your way around the functions of your existing one.
How does a good PR work with you?  Good PR is exactly what is says; having a relationship with the public and relationships are not just you talking out to people but getting a response from people and being genuinely interested.
What do PRs do that's bad?  I think in general, the tricky kind is where you are bombared by people where there was not a suitable fit.  Although I have had little bad PR experiences​​.
What was your blogging highlight of 2013?  Nothing specific; 2013 was just a GREAT year for trying out new places.
What will be big in your blogosphere in 2014?  I have been writing candid accounts of venues for over a year now and going forward I would definitely look to branch out and trying something different.
Editorial information on Thuy, The Payday Cocktail Club and thousands of other media contacts and outlets, can be found in the CisionPoint Media Database.
https://www.vuelio.com/uk/wp-content/uploads/2014/05/payday-cocktail.jpg
350
527
Priyanka Dayal
https://www.vuelio.com/uk/wp-content/uploads/2019/09/vuelio-logo.png
Priyanka Dayal
2014-05-08 18:37:20
2014-05-08 18:37:20
Speedy Spotlight: The Payday Cocktail Club