Speedy Spotlight: Pommie Travels
Pommie Travels will be featured in next week's Media Updates. Author Victoria Brewood spoke to Cision about travelling solo, niche blogging and singing in secret.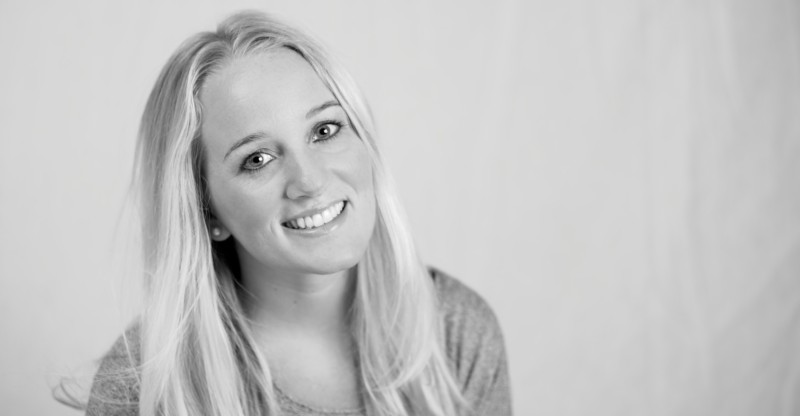 Why should people read your blog?
People should read my blog if they're looking for straightforward travel tips for destinations I've visited, with some beautiful photographs thrown in! I dish out all my best travel hacks for saving money, and let's face it, who doesn't want to save a bit of money on their trip? My site is also a great resource for any females out there who are thinking about travelling alone, as I talk about solo travel a lot on the blog. If you need encouragement to get out there and travel, my slogan is, 'See the world, I dare you!'
What makes your blog different?
Unlike a lot of bloggers who quit their jobs and sold all their belongings to travel the world, I started my travel blog straight out of university. A lot of the blogs out there focus on backpacking, and while I do blog about budget travel as it was how I started out, my travel style has changed as I've grown older. These days I would rather splash out on a nice hotel room or go out for a delicious meal, so there's information in there for all budgets. Of course, the unique thing about my blog is that I'm a 5ft tall, petite blonde girl who isn't afraid to travel the world alone. I get a lot of emails from girls who are thinking about taking their first solo trip, but need a little encouragement to do so.  
What's your favourite blog and why?
There are so many blogs I love, that's a tough one! For travel, I currently dig Leave Your Daily Hell; it's a beautiful website with brilliant advice. I love to read fashion blogs and Man Repeller always makes me laugh. For fitness I love Nerd Fitness by my friend Steve Kamb; an inspirational site with a big community.
What advice would you give to someone who wants to start a blog?
My best advice is to start a blog that's different; something with a niche if you can. Choose something you're passionate about, and inject a dose of 'you'. What sets you apart from everyone else is your personality, and your brand. If you create something that's really useful to somebody, and build a community around it, your blog can take off fairly quickly. Think about what information your reader wants, and think of your blog as a 'shop window'. What are you offering your reader? Whether it's how-to guides, a forum, e-books, merchandise, expert advice, a mobile app or something else, you need to be providing your readers something useful. Lastly, social media and networking is the key to getting your name out there.
How does a good PR work with you?
A good PR is out to build a long term relationship with me and understands the true value that I can offer. They understand what my blog's all about, and they are keen on discussing creative ideas in order to produce the best possible content. They also understand that I am also running a business and that my time is important. 
What do PRs do that's bad?
I've had PRs contact me about taking part in a blog trip to a particular travel destination and then I don't hear from them in weeks. All of a sudden they email me with an itinerary the night before! Or they just give me very short notice. I understand there are a lot of people to keep happy, but it's a good idea to keep me in the loop as I often have a very busy schedule and my calendar is booked up.
I also dislike it when PRs send me generic press releases, saying 'Maybe this could feature on your site'. I'm not a news website. It would be much better if they emailed me and said, 'This particular event is happening, and here is how I thought we might be able to work together'. 
Do you have any surprising hobbies or interests?
I like to sing when no one's watching, does that count?! I'm afraid I'm not very surprising, but I am always up for a challenge, whether it's a long hike or a tandem skydive. I'm always trying to push myself further. I've started two niche travel sites – one focusing on travel and fashion, and the other focusing on travel and fitness. I'm a major foodie, but I also love adventure, staying in shape and exploring destinations from a local's point of view.
Editorial information on Victoria Brewood, Pommie Travels and thousands of other media contacts and outlets, can be found in the CisionPoint Media Database.
Priyanka Dayal
https://www.vuelio.com/uk/wp-content/uploads/2019/09/vuelio-logo.png
Priyanka Dayal
2013-11-01 11:05:16
2013-11-01 11:05:16
Speedy Spotlight: Pommie Travels