Speedy Spotlight: The Confessions of a Professional Drama Queen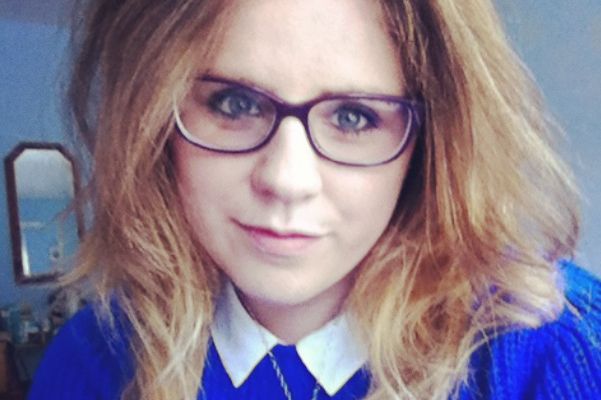 An interview with Laura Belshaw, author of the student lifestyle blog, The Confessions of a Professional Drama Queen. Laura spoke to us about the drama that draws people to her site, how she works with brand marketers representing different sectors and graduating and stepping into the job market. 
Why should people read your blog? What makes it different? In all honesty? I'm bonkers. Well I think I am…and my bubbly personality shines through my blog. It works for me because I constantly get told how I've brought a smile or a laugh to someones face and that my writing style is hilarious. I never thought of myself in that way but to know my crazy self is making people across the globe laugh is brilliant so if you're looking for a laugh and something unique in blogging, head on over!
How do you measure the success of your website? I measure my success by the comments I receive. Nothing makes me happier than reading kind comments from other bloggers who tell me I've made them laugh. I think it takes a lot of confidence to put yourself and your thoughts out there so publicly so it's a huge compliment and a boost of confidence when the feedback I receive is so positive and lovely. Everything else is a huge bonus.
What's your favourite blog and why? 
This is a hard one because my favourite blog changes every month! Right now I am obsessed with
Milk Bubble Tea
.  Her blog and photography is simply stunning. I hate getting to the end of every new post because I then know I have to wait a while for the next one. There is something about her blog that makes me feel relaxed and inspired at the same time. I definitely recommend you take a look.
What advice would you give to someone who wants to start a blog? I would say be yourself and be patient. A lot of bloggers get worried about what content to post because they don't have the money to buy products to blog about or see all these amazing blogs and loose confidence through comparison. Everything takes time and hard work. Plus, you don't have to own the contents of a beauty store to be a blogger. I talk about anything from my daily life to music I am currently loving. If you do it in your own special way you'll find your niche and what you're comfortable with.
How do you work with marketers and PRs? Normally they will email me introducing themselves and how my blog or myself can help them with a product or a campaign. I usually ask them about what sort of things they would wish me to do for them and we come to an arrangement. I tend to have a post up and running with 24 hours of PRs contacting me – I like to be efficient and enjoy it so much that I can never switch off from my blog!
Who do you work with in brand marketing? PRs? SEOs? Anyone else? It is mostly marketing/PR agencies who get in touch representing brands. I've worked with marketers representing different brands and sectors from designer dress companies, international evening wear to Vodafone and Dominos! I love working with the variation because I feel like I am learning a lot about the world I want to work in. It's all very interesting to me and when I tell my non blogger friends about it all they find it incredible.
What can marketers do better in working with you? When I started blogging I never thought I'd be someone marketers would want to work with, so it's been incredible. I admire the marketers who have clearly taken the time to read a few of my posts and have learnt something about me. My advice is if you want to work with someone, demonstrate that you have taken the time to understand them as a person and what they do, it makes us bloggers feel much more excited about collaborating.
 What was your blogging highlight of 2013? Well as I started my blog in 2013 it is hard to say. I would say the quick success and the people I have met. I feel like I live in a whole new world now and everyone is so friendly and kind. The people are what makes blogging so fun.
What will be big in your blogosphere in the coming months? Oh tough question.I  have more brand collaborations coming up in the future, so stay tuned for that. I have also just graduated and am looking for a career in marketing and PR so that is bound to have a huge impact on the content of my blog. I look forward to writing about the adventure!
Editorial information on Laura Belshaw, The Confessions of a Professional Drama Queen and thousands of other media contacts and outlets, can be found in the CisionPoint Media Database.
https://www.vuelio.com/uk/wp-content/uploads/2014/07/Laura-Belshaw.jpg
610
601
Priyanka Dayal
https://www.vuelio.com/uk/wp-content/uploads/2019/09/vuelio-logo.png
Priyanka Dayal
2014-07-07 10:53:53
2014-07-07 10:53:53
Speedy Spotlight: The Confessions of a Professional Drama Queen