'I was inspired to set up Channel Mum after watching my own children' Siobhan Freegard, founder of Netmums & Channel Mum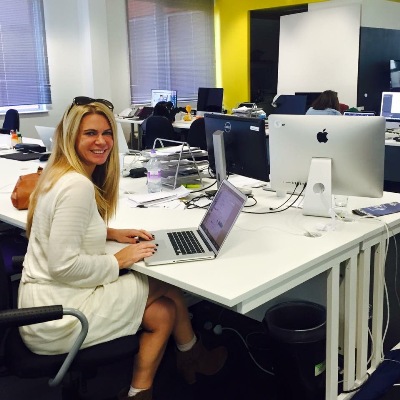 Vuelio is delighted to announce that Siobhan Freegard OBE, is one of the judges to make up the brilliant panel at the Vuelio Blog Awards that is all set to take place on 27 November in London. For the blogosphere, Siobhan needs little introduction – she is the founder of  Netmums, UK's largest, most influential parenting website and now Channel Mums, a YouTube community for mums, called Channel Mum. Siobhan spoke to us about the YouTube generation, Textbook vs Truth, ITV's stake in Channel Mum, working with brand marketers and more. 
What made you launch of Channel Mum and how will it make it different from Netmums? I was inspired to set up Channel Mum after watching my own children – when they want information they don't Google it and search text based websites, they look on YouTube for video. The millennial generation want information visually. And now the YouTube generation are growing up and having families of their own: 80pc of babies are born to millennial mums age 34 and under.
Netmums remains a hugely important parenting information source, while the Channel Mum audience is much younger and it is entirely video based. It's really the next generation of parenting information and is at the forefront of web innovators
What is Channel Mum all about and what advice do you have for others who would like to go down the Vlog channel.
Channel Mum is the only parenting resource that gives you the Textbook vs Truth on every issue that matters to mums and dads. We have lots of information on the expert and official line on everything from breastfeeding to giving birth, then we also have our roster of the UKs top parent Vloggers revealing the truth of what really happens! It's a fun and wonderfully inclusive community that mums love to be part of.
Vlogging is a great way to get involved and share your parenting story. A third of millennials under 34 are planning their own channels so if you're thinking of trying it, the key is to have your own USP. Always be authentic and show your true character as it's hard to hide who you are on video – it isn't like posting up text in a forum or blog. Don't try to script your videos, chat away naturally and your video will feel much warmer and more engaging. Make sure you promote your Vlog on social media, and don't put off getting to grips with the geeky stuff like 'Analytics' to see what is working and what isn't.
ITV has recently purchased a minority share in Channel Mum. What does that mean for the business? Will it change anything?
Investment from the UK's biggest name in entertainment is significant as now we are moving the business to the next level.  There are lots of very exciting projects and collaborations in the pipeline but I can't reveal it all yet. Sign up to Channel Mum on YouTube and we'll reveal all soon!
Who makes up Channel Mum currently? (demographics)  Who can sign up to it?
Anyone can watch Channel Mum from brands to PRs to parents to people interested in working with us, but the majority of our audience tends to be young mums aged 34 and under. With four in five babies born to younger mums, they need a place of their own to go and that's what Channel Mum is.
How would you like PR's to work with you and what sort of press releases would catch your attention?
There are several ways PRs can work with Channel Mum. On a basic level we cover parenting news content or we have packages available for brands to work with our Vloggers whether attending and vlogging from events, doing product trials and reviews or bespoke branded content.  Video is the natural way to 'show and tell'. Vloggers are key peer to peer influencers: the camera never lies, and Vloggers only work with brands or products they believe in which has created a circle of trust with the audience. Video is first and foremost a story telling medium and we work with each brand to create a bespoke campaign. Get in touch at [email protected] if you have a brand or product story to tell or just for a chat to find out more.
Is there enough demand on YouTube for branded parenting video content?
There's huge demand and it's growing rapidly. Recent YouGov research found mums are six times more likely to post video clips than the general population and 12 per cent upload clips every day. We are only just at the start of what this is going to mean for brands.
How have brand marketers responded to Channel Mum so far?
Brilliantly! For a new concept we've had every type of company want to get involved from Government-backed campaigns to some of the biggest names in parenting brands. Marketers know they have to account for every penny of spend and are looking for new and creative ways to do it, that really has the audience engaged, and this is what Channel Mum can do for them.
What is your 5-year vision for Channel Mum?
I have always believed it takes a village to raise a child, but in our society over 6 in 10 new mums live miles from their close family. In five years we'll be the new parenting village: the go-to destination for young parents, plus a springboard for talented Vloggers to launch a stellar career.
https://www.vuelio.com/uk/wp-content/uploads/2015/10/Siobhan-Freegard1.jpg
400
400
Priyanka Dayal
https://www.vuelio.com/uk/wp-content/uploads/2023/09/vuelio-logo-200px.png
Priyanka Dayal
2015-10-28 12:07:34
2015-10-28 12:12:53
'I was inspired to set up Channel Mum after watching my own children' Siobhan Freegard, founder of Netmums & Channel Mum