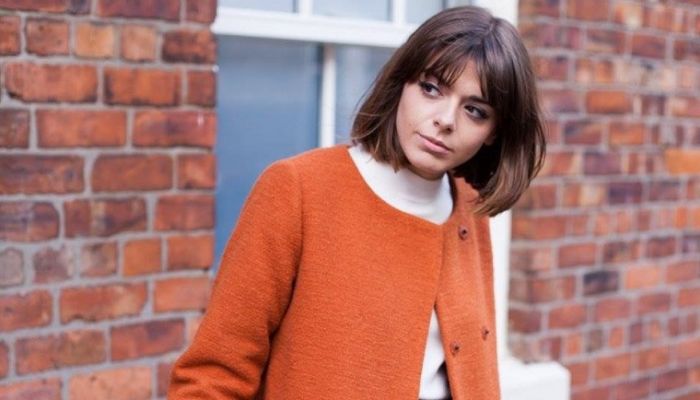 Here is a quick 5-minute interview with Manchester-based lifestyle blogger Sophia Barrese who speaks to us about why she decided to start blogging, what inspires her, and how she likes to work with PRs. 
Why did you decide to start blogging? It was really a very gradual thing. I started off on Instagram and naturally through my love for fashion this became more direct towards my outfits and my sense of style, I gained a respectable following and started feeling restricted with what I could do or say via Instagram. I was at a point where I was feeling really uninspired with my career also and blogging was a really great answer for a creative output and a way to write about things the way I wanted to, without the restraints of social media!
Why fashion and lifestyle? I've always loved fashion, that goes without saying and a unique sense of style has always been important to me. I've always gone against the grain and dressed how I wanted and I feel like that's a really great thing to write about! Lifestyle because outside of the obvious style icons and fashion brands, there's so much which inspires my style on a daily basis. From the music I listen to, to places I've visited, to my favourite films and for me this is all part and parcel of my lifestyle as well as my fashion style!
 Who or what inspires you? So, so, so much! I'm inspired by a lot of films and I guess you'd probably class me as a bit of a film geek. But then again I'm also really into sixties and seventies music so I'm a geek about that too! My inspiration is so broad; Jane Birkin and Marianne Faithfull to George Harrison and Bob Dylan inspire my style. But then I'm also inspired by femme fatales in Hitchcock films and the colours in Wes Anderson films. I absolutely love Baby from Dirty Dancing's sense of style as well! The list is endless!
What is your pitch to PRs? How would you prefer to be contacted by them? I never really approach PRs, it's always really great to see who wants to work with you! I prefer personal emails, one in which you can tell they've actually read your blog and understand your style.
Where would you like to see your blog in one year from now? My blog is only one-year-old and it's come on leaps and bounds so I feel like the opportunities within another year are endless as long as I keep working hard! I would love to keep growing my following and although I've worked with some of my favourite brands already this year, there's a couple more on my wish list I'd love to collaborate with soon! Fingers crossed!
Follow Sophia on Twitter @sophiarosemaryb
Share your comments below or Tweet us @Vuelio
https://www.vuelio.com/uk/wp-content/uploads/2016/11/sophiabarrese.jpg
469
760
Jake O'Neill
https://www.vuelio.com/uk/wp-content/uploads/2019/09/vuelio-logo.png
Jake O'Neill
2016-11-22 10:59:41
2016-11-22 10:59:41
Take 5: Sophia Barrese