The benefits of becoming a B Corp brand, with Little Red PR CEO Victoria Ruffy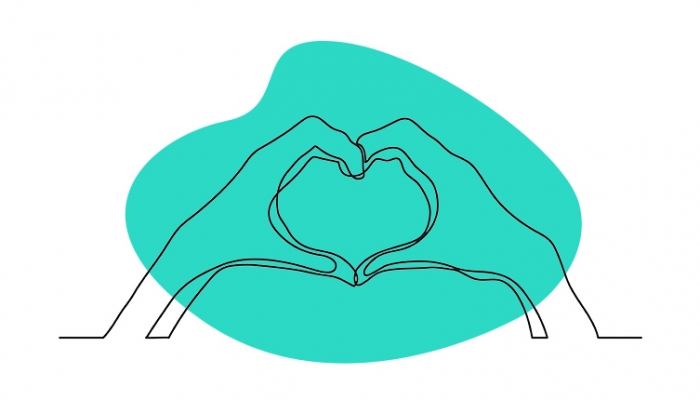 Currently there are only around 25 B Corp certified agencies in the UK able to boast verified high levels of performance, accountability, and transparency on measurables from employee benefits, charitable giving, to supply chain practices.
Want to join them?
CEO Victoria Ruffy's agency Little Red PR has achieved the status and can help – here she shares the benefits of becoming a B Corp business, the difference it makes to clients as well as company culture.
'You can't just swap your typical PR sample packaging for recycled brown paper and say you're B Corp, warns Victoria. 'There's so much more to it than that.'
Explain a bit about what B-Corp status is and what it means to you?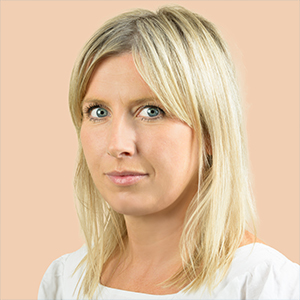 B Corp, for business, is what Fair Trade is to coffee. It means we are part of a group of change-makers committed to doing better and supporting a range of environmental and social issues. It goes beyond the idea of being 'green' or 'eco' and is about being transparent in your business – doing things the right way. Most importantly, this process has been independently verified by a dedicated team of analysts, so it's not just something we have claimed ourselves, rather, something we have genuinely earnt off our own merit.
What led you to start the journey to becoming a B Corp?
I noticed a lot of brands I respect and admire – Coat Paints, Aesop, Patagonia and House of Hackney, to name a few – had B Corp status, so I started digging. As a service-based company, I thought it may not be an opportunity for us – we don't have a manufacturing process or shipping procedure where we can make an immediate,obvious impact. However, once I started researching B Corp I saw it was absolutely something we could get involved in.
What does achieving the status involve?
It was a lengthy process – for us it took about two years – however I believe there was some post-Covid backlog. It's a comprehensive and rigorous process – but that's a good thing. It means brands can't simply greenwash to achieve this status – you must perform an internal audit and provide evidence for everything you do across different aspects of the B Corp certification, from the team and customers to the local community and environment. I worked very closely with our head of operations throughout the process, who took what I wanted to achieve and helped bring the vision to life!
Do you think it will make a difference to clients and the people who work with you as an organisation in future?
It's been a hugely galvanising project for our team and something for us to all get behind. As a company, we host quarterly 'Engagement Multiplier' surveys – an anonymous survey that is distributed amongst our team to ask for feedback on the company. We've seen from this the support the team has for the project and it helped us achieve our highest ever score for the company, suggesting people are really engaged with B Corp and what we're trying to do. Our clients have been super supportive and very responsive, and it's even encouraged some to apply themselves, which is brilliant.
Would you advise other agencies and brands to go B Corp?
100% – there are only about 25 agencies in the UK that have this status – equivalent to just 0.4% of the PR industry! However, you need to practise what you preach to ensure it doesn't dilute the work and efforts of others genuinely trying to make a difference – you can't just swap your typical PR sample packaging for recycled brown paper and say you're B Corp. There's so much more to it than that.
Why is ethical business practice so much more important than ever before?
To be frank, PR often has a negative and unfair reputation. We need to change this perception and for Little Red Rooster I wanted to stay true to our agency values. I always had a vision of running a company with a strong team, awesome clients and impressive results but also that did things the right way. We do things a little differently to other agencies by offering guaranteed results as just one of our promises to clients; we pre-agree a KPI with clients and offer a money-back guarantee if we don't hit this (although, we've never had to refund a client – ever!) Many brands come to us having been burnt by PR in the past and it's my mission to change their experience.
Will the values of being a B Corp feed through to the internal structures and team?
We've appointed an in-house B Corp Champion, who works with me monthly to review our current policies and practices and look at the next things we can do to improve. I don't want to stand still – I'm always looking ahead to the next thing we can do within our B Corp journey. We then share this with the team within our monthly team meeting to ensure everybody feels involved in what we're doing.
For our senior team, it's given us a laser focus in terms of brands we want to work with; historically our response to new business has been fairly reactive as we're fortunate to have great relationships with media and clients who often recommend us to brands needing support. It's given us the confidence to be a little bolder and punchier to go out there to meet the brands we want to work with who share the same values as us.
Whatever level of the team you're looking at, everybody is doing their bit to make a difference, from recycling the weekend and daily papers we read together as a team to our HR department reassessing our employee benefits to ensure we're a great place to work. It's brought us together.
Check out other companies making change in the world of comms in this round-up of social impact PR in action, featuring Pret, Persil, Hellmann's and Cats Protection.
https://www.vuelio.com/uk/wp-content/uploads/2023/11/The-benefits-of-B-Corp.jpg
430
760
Phoebe-Jane Boyd
https://www.vuelio.com/uk/wp-content/uploads/2023/09/vuelio-logo-200px.png
Phoebe-Jane Boyd
2023-11-06 11:16:56
2023-11-06 11:41:59
The benefits of becoming a B Corp brand, with Little Red PR CEO Victoria Ruffy