The Power of Community: Supporting Local Businesses During COVID-19 and Beyond
This is a guest post by Gallium Ventures managing director and founder Heather Delaney.
As society adjusts to this new normal of lockdowns, work-from-home (WFH) and virtual everything, we have seen the power of community coming together and supporting one another in a way that is incredibly inspiring. According to a recent UK survey, 58% of Brits are making more of an effort to support small businesses due to the impact of the COVID-19 pandemic, with nearly 60% agreeing that their community depends on local businesses. Individuals shifting their investment of time and money into local businesses seems to be a trend that is (rightly so) here to stay.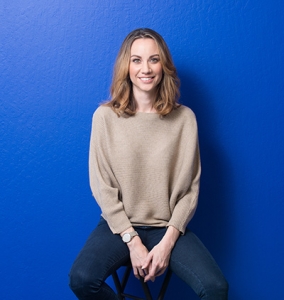 At Gallium Ventures, we have always been passionate about supporting the 'little guys' with a dream and as a result we don't only work with large global companies but focus a lot of time and energy on the little ones, as everyone has to start somewhere. Once the pandemic began, we felt even more responsible for doing our part by offering our services to further support these businesses, and since then we have worked with several amazing companies in the process.
SocialBox.uk – Leveraging media to support a good cause
SocialBox.uk is a Brighton-based not-for-profit organisation, that was established during the pandemic by local business owners in the catering sector. They not only supported the supply chains of local hospitality businesses but also provided fresh, free produce to local NHS workers and those in need. Inspired by this incredible story, we worked to raise awareness of the organisation as they looked to continue raising funds for the business. Over the course of our work, we secured coverage highlighting the partnership in online and radio, including The Latest Brighton and BBC Radio Sussex, drumming up visibility and support for this inspiring story of a local community helping out its own. It was an incredibly fulfilling campaign and one that the whole team enjoyed working on.
Curlicue – Helping local businesses support local business
Over the past couple years, we've worked with startup founder Hem Chauhan as she established Curlicue, an eco-friendly gift wrapping business which has sustainability at its heart.
It is companies like Curlicue, which has hired local artists, printers and has created its own local ecosystem that gives our team a real boost of excitement when working with the media as we know everything we do has a direct impact on a number of local people. As a result of our media outreach, Curlicue has been featured in WIRED UK, Elle UK and Metro Magazine, which Hem will attest has been instrumental in making more people aware of her product – customers and retail partners alike.
How can PR agencies provide support?
Over the course of the pandemic, it has been clear that everyone can do their part to give back and support the businesses in their local community – and that extends to PR agencies. Now, more than ever, agencies are well equipped to provide their services in raising visibility and awareness for businesses via media relations, social media, marketing and more.
One way that agencies can help out is by providing pro bono advisory services and/or mentoring to local business owners and startup founders who are trying to manage a business during this tough time. Whether it is providing PR training, advising on internal messaging or giving a quick 'Social Media 101' to help a business get their social media off the ground, every little bit counts. It's a small yet incredibly valuable way of providing business owners with the insights, tools and resources necessary to adapt and survive during these unprecedented times.
Despite these challenging times, there is so much that can be done to ensure the continued success of our local businesses. Let's help where we can.
For more on supporting local businesses, read our previous guest post from White Rose PR's Louise Pinchin on the power of regional PR. 
https://www.vuelio.com/uk/wp-content/uploads/2021/02/Supporting-Local-Businesses-During-COVID-19-and-Beyond.jpg
430
760
Phoebe-Jane Boyd
https://www.vuelio.com/uk/wp-content/uploads/2019/09/vuelio-logo.png
Phoebe-Jane Boyd
2021-02-11 12:41:00
2021-02-11 12:41:00
The Power of Community: Supporting Local Businesses During COVID-19 and Beyond