The Rise of Ethical Branding: Is Fast Fashion Dying Out?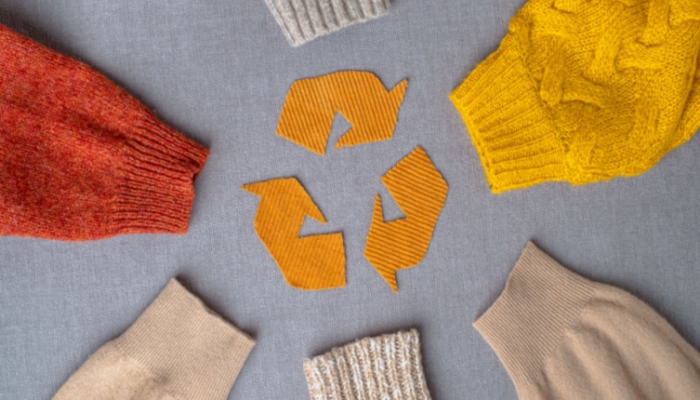 Last week, news across the UK broke out that online fast-fashion retailer Missguided has gone into administration. 204 national and international outlets reported on the story, with an additional 1,751 publications coming from top regional sources and fashion-focused media. Frasers Group PLC, who bought out Missguided for £20m, has received equally prominent coverage for 'rescuing' the brand — a term used 535 times since the announcement on 30 May.
Michael Murray, CEO at Frasers Group, has been quoted in 23% of all coverage as 'delighted to secure a long term future for Missguided', which will 'benefit from the strength and scale of Frasers Group's platform and our operational excellence' (The Guardian, 01.06.22). However, a long list of angry suppliers and a 'limited knowledge' of the young female demographic has many questioning if the acquisition was a 'misstep' or 'masterful' (Retail Week, 06.06.22).
Aside from logistical concerns, over half of all UK coverage has used the opportunity to discuss how the rising ethical concerns behind fast-fashion are effecting consumer choices. Missguided has received a variety of bad press over the years for its 'unsustainable' prices and 'unethical' working conditions (Financial Times, 17.05.18), as well as expansive contributions to climate change (Daily Mail, 17.06.19). With a correlative rise in sustainable fashion influencers such as Venetia La Manna and Mikaela Loach, more than two-thirds (68%) of Gen Z (18-24 year olds) say they avoid ecommerce companies which they believe to have dubious business practices (Charged Retail, 14.02.22). Moreover, a 2022 report by Barclays revealed that UK retailers have cancelled £7.1 bn in contracts across the last 12 months with suppliers that did not meet their ethical standards (Barclays, 10.02.22).
Love Island Drops Missguided For Sustainable Fashion
With this significant shift in values among the young female market, it's no surprise that Missguided was one of multiple fast-fashion brands dropped by Love Island this year. The hit reality series has announced it will instead be sponsored by eBay, while all contestants will be wearing second-hand clothing (The Independent, 19.05.22). This environmentally-friendly move was reported 1,001 times only a week before Missguided went into administration, creating a huge upsurge in diverse negative sentiment that has been increasing since January:
Prior to the administration announcement on 30 May, positive coverage remained low as influencer marketing dropped in both volume and engagement. During this time, fashion magazines began talking more about 'influencer fatigue' — a term used 104 times since April. With influencer marketing being one of Missguided's strongest sources of positive coverage, the decline in interest and relatability among the young female demographic has had a correlative impact on its performance and reputation. This approach also applies to other fast-fashion outlets, such as SHEIN and Boohoo, meaning the same effect may apply outside of Missguided if this social media engagement decline continues.
Female-Focused Brands: Common Trends
Since January, Missguided has taken the spotlight for the strongest array of controversies across UK media. Prior to the 'company collapse', continuous job losses and unhappy suppliers were the most popular areas of coverage between Jan-June. However, some of these topics also feed into the wider fast-fashion market. Both online and high street brands like Boohoo, SHEN, Zara and ASOS have had the spotlight cast upon them for unpaid workers and unethical practises. All of the above (and more) were called out by the viral 'Gender Pay Gap Bot', a Twitter account that rose to fame by using International Women's Day to highlight continuous inequities in the workplace.
The Affordability Argument
Among positive coverage, common themes were almost exclusively based on affordability and celebrity style. For example, titles like '10 affordable corset tops that are giving us Kourtney Kardashian vibes from £11.99' and 'Cassie from Euphoria's best outfits and where to buy them' consumed just over 95% of all positive coverage between January-June. In these articles, Missguided and alike are praised for offering accessible ways to look like influencers. When Love Island chose to publicise their sustainable changes, local and regional media outlets used the term 'woke' or 'wokeism' in 242 publications between 8 May – 8 June, as fans accused the show of 'virtue signalling' and ruining their 'guilty pleasures'.
The neurological pleasures of buying cheap clothing is the primary incentive that keeps fast fashion running, but as more people uncover the true cost, brands are being lead into a new era of transparency that is forcing many to change their approach.
Attempts of Changing the Narrative
The rise of sustainability trends is evident in the way that brands are swiftly changing their approach to labour, production and transparency. For example, Urban Outfitters has been called out 78 times since September last year for its contributions to climate change. Three days ago, PETA released a statement about three sustainability influencers who are now drawing the line and confronting the brand with demands for climate-focused vegan alternatives.
Large and ongoing backlash from target audiences has led brands to create eco-friendly collections that appeals to the new demand. ASOS, who created its 'Responsible Edit' on 2019, is one of many FMCG clothing companies attempting to use recycled materials as an avenue to appearing 'conscious' to consumers. Despite the attempts, the term 'greenwashing' has been used 5,445 times since 1 March, with significant peaks around the announcement of the Missguided sale and Love Island sustainability switch.
Despite their attempts, sustainable fashion advocates are calling out fast fashion brands for imitating green attitudes with misleading information about their production process. Good On You, a leading digital platform in ethical clothing, describes sustainable fashion as striving to 'create good and avoid harm, whether to people, the planet, or animals' (Good On You, 16.07.21). Under these terms, newfound FMCG eco-lines fail to meet the quota in comparison to 100% sustainable companies. For example, while Missguided followed suit in April 2021 with the launch of its 'green' collection RE_STYLD, some reports have focused on its history of not paying workers or suppliers.
Sustainable trends / Successful brands
In a two-month analysis of top UK fashion and general news sources, fast-fashion giant SHEIN received the highest proportion of negative and neutral coverage as well as the lowest volume of output overall. On the other hand, Patagonia, which is globally recognised for extensive environmental advocacy and company welfare policies, is continuously growing in the press as an inspirational standard for all fashion retailers. UK-based thrifting service Depop also outperformed SHEIN in both volume and sentiment ratio.
With the cost of living continuously increasing, the low-cost incentive of fast fashion likely means that it will not be going anywhere for the moment. However, with a visible decline in the impact of influencer marketing and an increase in demand for transparency and ethical branding, the foundations that allow such retailers to have such competitive prices may not be achievable for much longer. On 31 May, Primark announced that there will be 'selective price increases' in the Autumn due to inflation and the war in Ukraine (BBC, 31.05.22). With current events impacting fast-fashion's long-established place on the UK high street, its future, ironically, could be unsustainable.
https://www.vuelio.com/uk/wp-content/uploads/2022/06/Shutterstock_2037203558-2.jpg
430
760
Hollie Parry
https://www.vuelio.com/uk/wp-content/uploads/2023/09/vuelio-logo-200px.png
Hollie Parry
2022-06-10 15:07:52
2022-06-14 10:49:37
The Rise of Ethical Branding: Is Fast Fashion Dying Out?