Top 10 UK Media Stories of 2012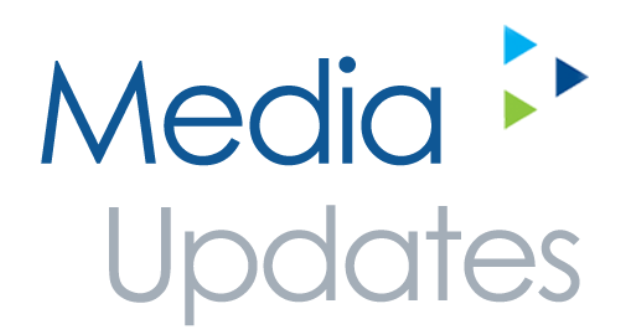 In the year when the media has been the focus of the media, Cision's editorial coordinator runs through his top 10 stories of 2012. If you disagree please let us know in the comments below. 
10. The longest serving Radio 1 breakfast show-DJ Chris Moyles left his role after eight-and-a-half years. Nick Grimshaw (27) was announced as Moyles' replacement and presented his first show on 24 September. Other changes at the station included Vernon Kay and Reggie Yates both announcing their departures, with Jameela Jamil replacing Reggie on the Official Chart Show. YouTube stars Dan and Phil are to replace Jameela on the request show. Radio 1 controller Ben Cooper is refreshing the station and aiming it at a younger audience, a move the station seems to make every ten years or so.
9. Rupert Murdoch launched The Sun on Sunday. The paper rose like a phoenix from the News of the World ashes and secured a circulation which currently sits just above two million.
8. Local World, formed through an agreement between Daily Mail & General Trust and Iliffe News & Media, consists of 107 regional titles with a weekly reach of six million and an online reach of seven million. The company aims to optimise content and commerce across all platforms. Trinity Mirror has a 20% shareholding in the company.
7. Financial trouble: the Guardian reported losses of £44.2m in July claiming it was due to investment in digital publishing. The Guardian News & Media (GNM) group reported pre-tax losses of £75.6m and is seeking between 70 and 100 journalist redundancies from the workforce of 650 in order to save £7m. Only 30 voluntary redundancies were accepted by the September deadline and the paper has now outlined 68 editorial jobs it will cut to make the savings. If these compulsory redundancies go ahead the Guardian staff have voted to ballot for industrial action, which could lead to a strike.
6. Julian Assange fled to Ecuador in an attempt to avoid being extradited to Sweden. Unfortunately his version of Ecuador can be measure in square feet, something he probably does as he wiles away the hours in the Ecuadorian embassy. Assange fears further extradition from Sweden to America and so refuses to come out. In Sweden he faces questioning over an alleged rape; in the USA he faces possible death.
5. A fairly late entry, James Harding resigned as editor of The Times. The youngest editor of the paper on his appointment in December 2007, Harding made a farewell speech which suggested the decision wasn't all his. Caitlin Moran took to Twitter to share her thoughts: 'Not only was he good and brilliant, he was also VERY good-looking'. A replacement is yet to be announced but there is a great deal of speculation that The Times will merge with The Sunday Times with John Witherow editing the seven-day offering.
4. One appointment to the position of director-general of the BBC alone would probably have made this round-up, but three? Mark Thompson declared his intention to leave the role in March and four months later George Entwistle was declared the successor. For 54 days Entwistle struggled to cope with the issues from Newsnight's investigations which eventually brought the end of his tenure. This also led Helen Boaden to step aside as the BBC's director of news (she has now returned), deputy director of news Stephen Mitchell to resign, Iain Overton to resign as editor of the Bureau of Investigative Journalism and the Newsnight editorial team to be replaced. Tim Davie was drafted in as acting DG before a much swifter recruitment process announced Lord Hall of Birkenhead (Tony Hall) as successor from March 2013.
3. Nothing this year was bigger than the London 2012 Olympics.  The single biggest spectacle of the event was the opening ceremony and scenes of James Bond, Mr Bean and dancing nurses were broadcasting to an estimated audience of 900 million. Danny Boyle's masterpiece defined what it is to be British without making us look ridiculous to the rest of the world.
2. The most heinous story of the year has been dubbed savilegate. The story broke in an ITV documentary some 10 months after BBC's Newsnight decided not to broadcast its own investigative story. Savile's alleged victim numbers have risen to 450 and the related Operation Yewtree has arrested a number of household names as part of its ongoing investigation into sexual abuse.
1. The major media story of 2012 stretched across the whole year. Lord Justice Leveson and his team questioned many people, adjourned and then published a truly mammoth report. At over 2,000 pages, including the sizeable executive summary, it's not clear if anyone has read the full report but the government decided it had seen enough to turn down the main recommendation of enshrining press regulation in the law. In related news, Rebekah Brooks, Andy Coulson and 21 others were arrested as part of Operation Weeting, an investigation into phone hacking. Brooks, Coulson and 6 of the arrested will be charged next year – one story to look forward to in next year's round-up.
All of the stories can be found in Cision's weekly Media Updates. 
https://www.vuelio.com/uk/wp-content/uploads/2014/05/Media-Updates-Logo.png
334
620
Priyanka Dayal
https://www.vuelio.com/uk/wp-content/uploads/2023/09/vuelio-logo-200px.png
Priyanka Dayal
2012-12-20 09:27:53
2012-12-20 09:27:53
Top 10 UK Media Stories of 2012