Travel Blogger Spotlight: Hayley Lewis, A Lovely Planet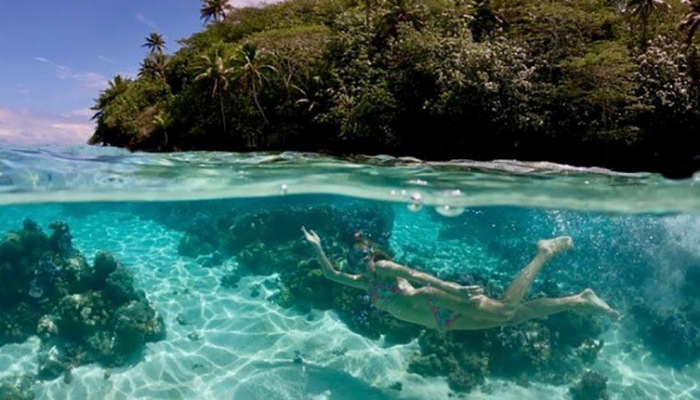 We head Sydney-way (symbolically, anyway) to catch up with travel blogger Hayley Lewis of A Lovely Planet. Hayley sees a challenging future for the travel industry and travel blogging following the COVID-19 lockdown, but potential growth in domestic journeying, day trips and weekend breaks later in the year. So, don't book tickets quite yet, but do start daydreaming about where you'd like to go (for Hayley, a cabin in Lapland sounds good…).
How did you originally get started with writing about travel?
I've always loved to travel, and friends and family would often ask me for tips on places I had been, so in 2014, I started saving the emails I'd written and decided to publish them on a blog. A Lovely Planet has grown from there.
What's your favourite thing to post about and why?
I love putting together itineraries of trips I've taken. I spend A LOT of time researching before I take a trip, so I love sharing all the knowledge and experiences I've gained afterwards, and hopefully helping out other people who are looking to take a similar trip. I'm also a massive foodie, so love posting about food experiences, restaurants and different cuisines.
How have you had to change your approach to blogging during the COVID-19 crisis?
I've been focusing more on content in Australia (where I live) as domestic travel will start again much sooner than international. In some ways I've enjoyed having time to catch up on content that I have had on my to do list and completing tasks that I have wanted to do for a while, but the drop in traffic has been pretty disheartening and it's challenging not knowing what the future will look like for travel and travel blogging.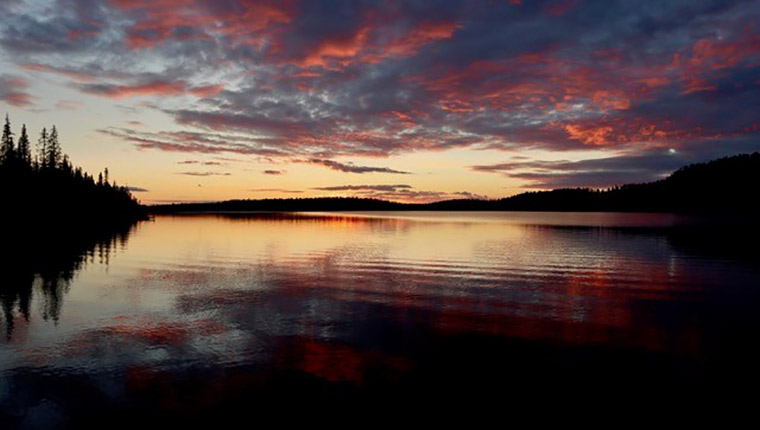 What kind of travel is your favourite?
I love a bit of variety. I do a lot of road trips, which generally feature some kind of adventure travel. I love being underwater, whether that's free diving, snorkeling or scuba diving so many of the trips I take have an underwater element, but at the same time I absolutely adore city breaks. Especially when I lived in Europe and I could hop on a plane for a weekend to somewhere with completely different cuisines, a different language and culture. It feels like a lifetime ago.
How can the travel industry get back on its feet when the lockdown is over?
I think initially it will be about day trips and weekend breaks, domestically – helping the small operators and businesses. As we can travel more and as international travel starts reopening then I think people will be keen to get away, but at the same time many people have lost jobs or had a reduced income, so those trips may not be the extravagant once-in-a-lifetime trips.
If you could teleport to anywhere in the world right now, where would it be?
That's a difficult question. Considering the lock down and how bad COVID-19 is in many parts of the world, I'm drawn to somewhere remote. I've been thinking a lot about a cabin I stayed in in Finnish Lapland a few years ago. It was so cosy, with a fire and a sauna and a lake nearby. I would love to be somewhere like that.
How do you collaborate with brands and which kind of brands do you really like working with?
I collaborate in a variety of ways. I often work with tourist boards on destination campaigns, with accommodation, and write reviews and posts about the places I stay. I also work with a few outdoor gear brands, like Osprey and Fjallraven, and create content featuring their products.
For PRs looking to work with you and your blog/website, how would you prefer they approach you and with what kind of content?
It's always great when PRs approach me – usually via email is the easiest. Then we can work out the best way to work together. It's always good to meet face to face if possible, but as I often work with UK PRs, but live in Australia that isn't always an option, (especially right now!)
What other blogs do you check out regularly (whether travel-related or not)?
I like Along Dusty Roads – it was a great resource when I was travelling through Mexico.
https://www.vuelio.com/uk/wp-content/uploads/2020/06/A-Lovely-Planet.jpg
430
760
Holly Hodges
https://www.vuelio.com/uk/wp-content/uploads/2019/09/vuelio-logo.png
Holly Hodges
2020-06-09 15:02:08
2020-06-09 15:02:08
Travel Blogger Spotlight: Hayley Lewis, A Lovely Planet