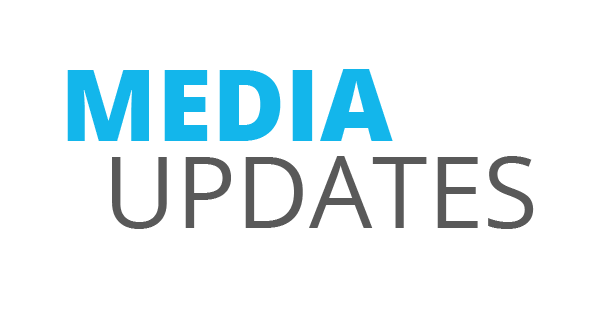 This week's Media Updates covers moves and changes at news titles including The Financial Times, Daily Telegraph, Guardian, Enfield Independent, Yorkshire Post, Camborne Redruth Packet; lifestyle titles including ES Magazine, Vogue, InStyle, GQ, Empire, Cosmopolitan and THE STAGE, The Debrief, Homemaker; trade titles including YOURmoney.com, Auto Express, Mortgage Strategy, and Professional Pensions, Toy World, Professional Pensions, Investors Chronicle.
News & current affairs
Nick Hopkins has been appointed head of investigations at the Guardian
Peter John has been appointed editor at the Hereford Times
Guy Chazan has been appointed Berlin correspondent at the FT. He was previously the papers Page One editor. John Thornhill has been appointed to innovations editor and Roula Khalaf has been appointed deputy editor at the FT. Both will start their new roles on Feb 1st 2016. David Pilling has been appointed Africa editor at the FT. He was previously the paper's Asia Editor. Josh Spero has been appointed commissioning editor at FT. He was previously the editor at Spear's. Brooke Masters and Paul Murphy have been appointed assistant editors at the FT. Both will start their new roles on March 1st 2016. Sally Davies has left her post as the digital editor of the FT Weekend to become a director of a new East London bookshop
Rachel Russell has been appointed reporter at the Enfield Independent
Sasha Slater has been appointed as the Head of Magazines for all the group's lifestyle magazines at Telegraph Media Group
James Mitchinson has been appointed the editor of Yorkshire Post and Yorkshire Post. He was previously the Editor of the Star. Nicola Furbisher has been appointed the editor of Yorkshire Evening Post. She was previously the managing editor of Yorkshire Post. Both will be starting their roles on January 11th 2016
Matt Chorley has been appointed as editor at The Times Red Box
Emma Ferguson is returning from maternity leave next week as a reporter for the Camborne Redruth Packet, Falmouth Packet, West Cornwall Packet, Truro Packet and the Helston Packet
The Sunday edition of the Western Morning News has ceased publication
Archant has announced that its titles based in Ipswich will be changing address. Titles East Anglian Daily Times, Ipswich Star and Essex Life will move to Portman House on Princes Street, Ipswich. The new office will house over 100 Archant employees and the move is expected to take place in late summer 2016.
Fashion, lifestyle and entertainment
Rasha Kahil has been appointed art director at ES Magazine. She was previously the associate art director at British Vogue. Anna van Praagh has been appointed features director at ES Magazine. She was previously assistant editor of the Daily Mail's Femail section Katie Service has been appointed beauty editor at ES magazine. She was previously the Acting beauty editor at InStyle magazine. Samuel Fishwick has been appointed as features writer at ES Magazine
Hearst Magazines UK has relaunched the Asda in-house magazine with a new name, Good Living. The editorial team will include Ally Oliver as editor, Hannah Barr as commissioning editor, Kate Mathuru as digital director as well as Anna Saccone Joly, a vlogger, writing a monthly column.
Sarah Warwick has been appointed editor at n By Norwegian. She was previously deputy editor at easyJet Traveller
Naomi Smart has been appointed shopping editor at Vogue. Laura Ingham has been appointed acting executive fashion editor at Vogue covering Serena Hood's maternity leave. Charlotte Sutherland-Hawes has been appointed retail and promotions executive at Vogue.
Lisa Haynes has been appointed acting beauty editor at InStyle covering Malena Harbers maternity leave
Holly Roberts has been appointed retail editor at GQ. She was previously senior fashion assistant at the magazine. Carlotta Constant has been appointed fashion assistant at GQ. She was previously the deputy fashion editor at FHM
Vicky Spratt has been appointed features editor at The Debrief
Tom Morgan has been appointed online news editor at Stuff.tv. He was previously product editor at Expert Reviews and Computer Shopper
Jonathan Pile has been appointed deputy editor at Empire Magazine
Kate Turner, previously beauty editor at Cosmopolitan has gone freelance. Cassie Powney has now been appointed beauty editor at Cosmopolitan having previously been acting beauty editor
Rosie Savage has been appointed editor at Homemaker. She was previously deputy editor at Crafts Beautiful.
Natasha Tripney has been appointed reviews editor at THE STAGE
Lewis Kingston has been appointed online editor at Car magazine
Annie Quinton has been appointed editorial assistant across baby london and little london.
Studio Club is launching a free, quarterly fashion & lifestyle magazine in February
Business and finance
Paul Christian has been appointed deputy editor at Toy World
Ed Robertson has been appointed editor at Routes News who are also moving offices
Kristian Brunt-Seymour has been appointed senior correspondent at Professional Pensions. He was previously a senior reporter at Workplace Savings & Benefits.
Sam Barker has been appointed deputy editor at Mortgage Strategy
Richard Ingram has been promoted to news editor at Auto Express. He was previously the deputy news editor
Ian Smith has been promoted to companies editor at Investors Chronicle. He was previously the deputy companies editor
Paloma Kubiak has been appointed reporter at YOURmoney.com
Christopher Williams has been appointed the chief business correspondent at Daily Telegraph. He was previously the technology media and telecoms editor
Rob Davies has been appointed business reporter at the Guardian. He was previously worked for the Daily Mail as a city correspondent
Alex Bell has left his role as the business reporter at Manchester Evening News. He is now head of media at Roland Dransfield
Health, science and technology
James Waldron has been appointed editor at Chemist+Druggist. He replaces Jennifer Richardson who has now left the title
If you have any media changes let us know on Twitter @Media_Updates or you can email [email protected]
https://www.vuelio.com/uk/wp-content/uploads/2015/08/MediaUpdates-Logo.png
314
591
Jake O'Neill
https://www.vuelio.com/uk/wp-content/uploads/2019/09/vuelio-logo.png
Jake O'Neill
2016-01-08 10:57:13
2016-01-08 16:15:39
UK - 8 January 2016