What's next for YouTube and influencer culture?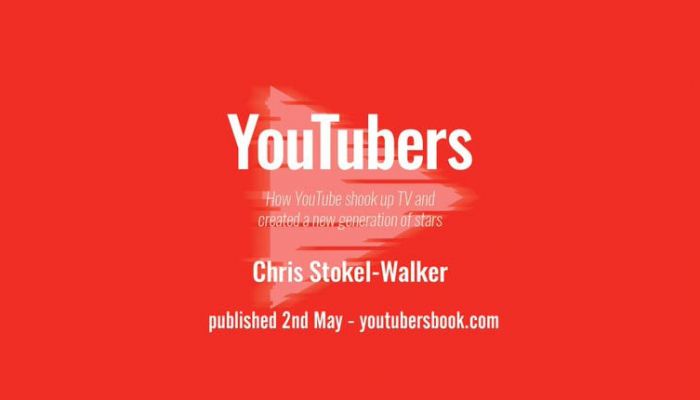 VidCon, the annual video conference to celebrate YouTube and its stars, hit its tenth anniversary last week. Much has changed since the early days of the event – the big personalities of a decade ago have moved on to other careers, making way for younger YouTubers – but a major difference this year was the attitude attendees and panel members showed towards the platform they'd gathered to discuss.
A new sombreness was reported during panels focusing on the reality of life with YouTube, its negative impacts on the news cycle, its audience, and its vloggers. But is it time to abandon the platform for the other mediums and the creators competing for market share, user numbers, and influence?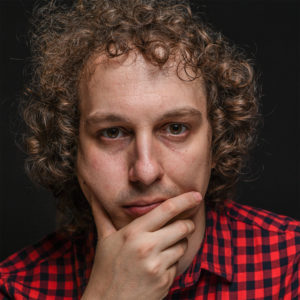 YouTube, Facebook, Twitch and TikTok are subjects freelance journalist and author Chris Stokel-Walker [pictured] has been steeped in since the age of 17. Now 30, Chris is an expert on digital video media having written about it for outlets including BBC News, Wired UK and The Economist, and now reporting on the online video space as editor of FFWD. His book YouTubers: How YouTube shook up TV and created a new generation of stars tracks the rise of the platform, its celebrities and the controversies that have sprung up in recent years.
'I saw the shifts in society caused by the rise of YouTube – its pervasiveness attracted me – and it wasn't being covered in a literate enough way,' Chris said of his work on the subject. For a platform that's intrinsic to so many facets of the media – brands, bloggers, vloggers, influencers, multimedia journalists, marketing and PR firms – the lack of reporting on YouTube and its workings in mainstream media is curious.
That this is an area particularly important to PRs and the clients they work with makes Chris's book vital reading for those in the industry who need a crash course in its benefits. A study from Nielsen and Carat Global, cited in the book, found that in comparison to traditional celebrity endorsements, YouTuber collaborations led to four times as many viewers becoming familiar with a brand.
If you're a PR who works regularly with YouTube influencers, impressive stats on their effectiveness for campaigns won't be a surprise to you. What might be is the way influencers view working with PR companies and brands. Chapters of the book highlight the hesitancy some YouTubers (stars featured in the book include Jake Paul, Grace Helbig and Dodie Clark) can have signing up with PR firms after projects have gone bad.
How can PRs avoid giving a useful collaborator a bad experience? For Chris, the right kind of support is key: 'Marketers and PR people tend to treat influencers as if they're traditional celebrities, when they're not. Their stock in trade is their authenticity, and any bad decision an influencer makes to support or endorse a product will be picked up on very quickly. It's important that PR people fully appreciate who they're representing, their personality and what is a good or bad endorsement for them. Influencers need smart guidance.'
While the rise of influencer culture has had some high-profile stumbles – opinions on Zoella and Alfie Deyes' efficacy as brand spokespeople may vary these days, and Jaclyn Hill might struggle to secure future lipstick collabs – Chris believes it has a good future. He said: 'I still think the positives of influencers outweigh the negatives, in large part because of the way in which influencers present themselves. There's a difference between a mainstream traditional celebrity and a digital celebrity. Parasocial relationships – that feeling of closeness and authenticity – mean that smaller influencers can take the time to interact with their entire fanbase in a way that people will millions of followers just can't.'
And YouTube's dominance in the digital video sphere? 'When I started writing the book, it looked like Facebook could stand a chance at taking over video supremacy, but now we're seeing that TikTok, which has more than 1.2 billion users already, and Twitch (which has the financial backing of Amazon) could threaten YouTube.'
Whichever platform reigns supreme, online video creators will continue to be a good opportunity for PRs to work with, and for journalists to write about. For Chris, it's brought democratisation along with the fresh opportunities – 'I see the rise of YouTube and influencers as a net positive: we are seeing the flattening of the media industry and benefitting from everything that provides. Of course, there are some big issues in the minority that need to be tackled with that, but there's lots of good from having more people accessing the industry. You can get jaded towards some content creators, but ultimately YouTube is such a massive space that you can find anything you want.'
More about YouTube and its creators can be found in Chris's book 'YouTubers: How YouTube shook up TV and created a new generation of stars' as well as his just-launched Medium outlet FFWD. Chris tweets @Stokel.
Find top influencers, vloggers, and bloggers on the Vuelio Media Database.
https://www.vuelio.com/uk/wp-content/uploads/2019/07/YouTubers.jpg
430
760
Phoebe-Jane Boyd
https://www.vuelio.com/uk/wp-content/uploads/2019/09/vuelio-logo.png
Phoebe-Jane Boyd
2019-07-17 08:00:00
2019-07-17 15:45:36
What's next for YouTube and influencer culture?