What's your podcast strategy?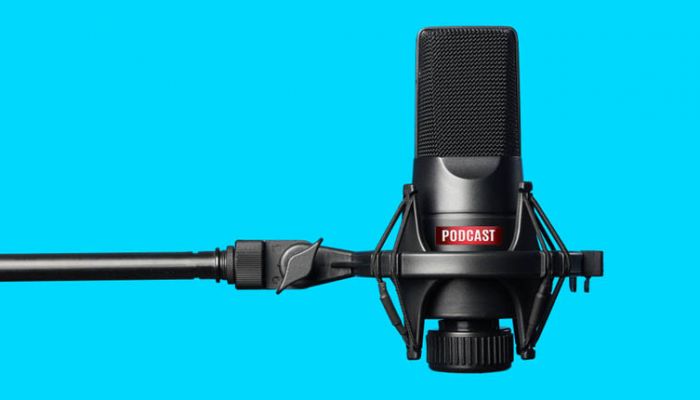 Podcasts have finally become mainstream media, with big tech companies creating infrastructure to support millions of global users. With listener numbers rapidly increasing, podcasts are now a viable channel for PRs to reach new and existing audiences.
Since The Ricky Gervais Show in 2005, every year has been the year of the podcast. They've always been the 'Next Big Thing' and if you weren't into podcasts you were probably behind the times (or even worse, too old!). While anecdotally this may have seemed true, it's only now – in 2019 – that technology is supporting large-scale growth and podcasts are going mainstream.
Whether it's Spotify making a number of podcast acquisitions and changing its UI to separate music and podcasts; Apple killing iTunes and replacing it with Music, TV and Podcasts; or the BBC launching BBC sounds – podcasts are big business.
How do podcasts fit into your comms strategy?
In many ways, podcast content is still finding its feet. While there are distinct categories – such as fiction stories, comedy, true crime and health – the types of content PRs are used to working with is now playing catch up.
But it's playing catch up in a big way – the BBC has its own platform and the Guardian and Economist have been creating popular podcasts for years. They're now joined by many other national titles who cover everything from the arts to business and politics. Presenters and guests are typically traditional journalists and columnists, which means PRs don't even need to create relationships with new people to reach a podcast's audience.
Remember it's a podcast
It may seem obvious but there are a couple of key things to remember that make podcasts different to print or digital content. First, this is a channel for intelligence and thought leadership, which means – at the moment – it's probably not the right place for campaign promotions. Podcasts are often discussions, so find ways to add value with informed speakers or valuable information. Check out the Journalist Enquiry Service for the typical requests journalists send out for podcast contributions.
The second, and perhaps most obvious point, is this channel is audio only, which means no visual contributions. If you have radio PR experience, then you'll already be ahead of the competition.
Outside of media relations, PRs can also get involved through advertising – whether that's via the presenters themselves (in which case it's very similar to the influencer marketing model) or on the platforms.
The Drum reports that Spotify now allows advertisers to target free users based on podcast preferences, the first time it has segmented its audience by podcasts rather than music. This will allow you to target relevant audiences from business and tech to lifestyle and health. It's being rolled out across 10 territories with Samsung and 3M already testing the tool.
This is just the beginning for what's finally deserved the title of the Next Big Thing. As podcasts grow even more popular throughout 2019, expect more sophisticated targeting and advertising, as well as new content types, formats and PR opportunities to emerge.
Did you know Vuelio lists podcasts alongside newspapers, magazines, websites, blogs, vlogs and broadcasters? Find out how the Vuelio Media Database can help you get ahead.
https://www.vuelio.com/uk/wp-content/uploads/2019/06/Podcasts.jpg
430
760
Jake O'Neill
https://www.vuelio.com/uk/wp-content/uploads/2019/09/vuelio-logo.png
Jake O'Neill
2019-06-17 11:44:14
2019-06-17 11:49:58
What's your podcast strategy?