Why YouTube is the future of PR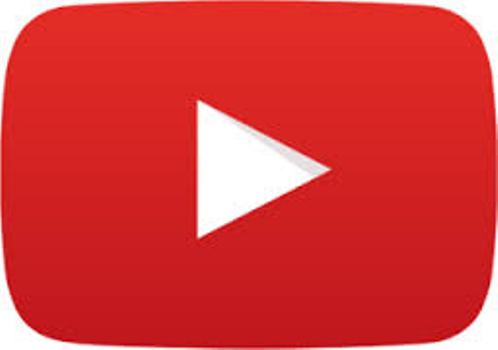 'There will be more video content on my blog. I've seen a lot more bloggers moving onto YouTube' said Paula Holmes, author of a popular lifestyle blog, The LDN Diaries. Many bloggers we interview here on our blog say exactly the same thing when we ask them about their immediate plans –  YouTube and contending video platforms are the way for anyone who wants to get through to the 18-34 year old millennial consumers.
According to Google, there are more people on YouTube than ever before. The company disclosed that the number of visitors on its video site was up a whopping 60% year-on-year while its mobile watch-time has more than doubled from a year ago. Not surprisingly then the number of advertisers on the platform have spiralled, up by 40% in the past year alone. And like YouTube, other video sharing platforms, be it Instagram video, Vimeo or the more recent Periscope, are reaping the benefits of their ability to show rather than tell stories on social and mobile platforms.
For PRs this pushes video to the forefont of the marketing channel mix. Whether it is a teaser campaign, an announcement or a crisis they are responding to, communicating on a social video platform is no longer supplementary but a necessity.
Below are a few examples of how individuals and brands world over have relied on YouTube and video platforms to do the PR for them
Crisis Comms
A day after a plane operated by its Germanwings unit crashed into the French alps killing all 150 people on-board, the chief executive of Lufthansa, Carsten Spohr, used YouTube to address and respond to the situation:
Announcement
Hillary Clinton declares her 2016 presidential run on video, choosing YouTube to tell Americans that she wants to be their 'champion.'
Showcase
Burberry has embraced YouTube to stream its collections directly from the runway. It has also experimented with Vine, using the platform to showcase its menswear collection in 6 seconds:
Campaign
P&G's #LikeaGirl campaign owes its viral success to YouTube and online platforms. The original video has garnered more than 80 million views worldwide, since its debuting as a social experiment in June 2014.
https://www.vuelio.com/uk/wp-content/uploads/2015/07/youtube-play.jpg
350
498
Priyanka Dayal
https://www.vuelio.com/uk/wp-content/uploads/2019/09/vuelio-logo.png
Priyanka Dayal
2015-07-20 15:02:22
2015-07-28 14:31:22
Why YouTube is the future of PR