Blogger Spotlight: Angie Silver, SILVERSPOON LONDON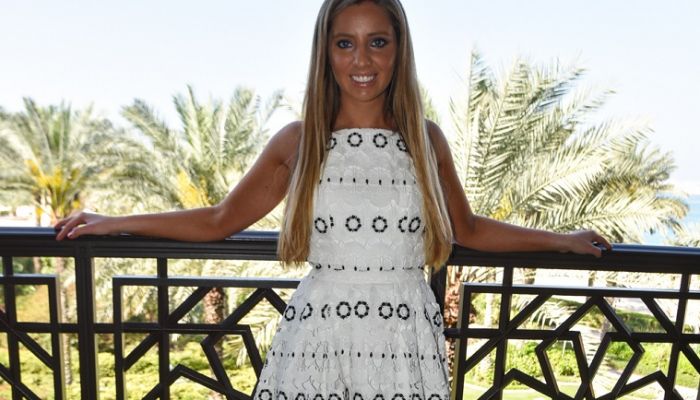 Silverspoon London presents round-ups of the most extravagant places to dine, drink and to kick back and admire the views. Launched by explorer Angie Silver, who documents her adventures with husband Mr Silver, the blog not only focuses on London, but has a wealth of luxurious holiday destinations across Africa, America, Asia, Australia and Europe. In this spotlight Angie, who appeared on our top ten luxury travel ranking, Chats to us about why she thinks luxury is misunderstood, why she defines her success by how engaged her readers are with her blog, collaborating with brands, and establishing a connection with PRs. 
How did you get into blogging? I started my blog in order to promote an events management business I was working on; soon I discovered how much I loved blogging and separated it from the business to turn it into a hobby. I brainstormed a name for it and SilverSpoon just ticked all the boxes for me especially as I was about to get married and my new surname would be Silver. I've been working on the blog for three years now and it has developed into so much more than a hobby, it's my own business and brand that has come to mean the world to me.
What has been your favourite places that you've visited so far? I think my favourite place in the world is South Africa, I just felt a real sense of home there and I loved the food, wine, scenery and wildlife. For me it's really just a place that has it all. My recent trip to Kenya and Zanzibar has got my yearning to return to both for the incredible people I met and the once in a lifetime experience.
I'm a huge fan of Italy too I've been to Rome, Venice and Florence a few times and I'm about to return to Milan and Lake Como – again I just love the food and scenery but also the Italian culture and history is just totally unique.
What places are still on your bucket list? I'm a big lover of natural scenery so New Zealand is still on my list! I'm a dedicated foodie and wine lover so I'd love to visit some of the vineyards and try some of the local produce. I'm also keen to visit Peru and try local ceviche, see the incredible ancient Inca ruins and of course visit Macchu Picchu!
What is your advice to people who want to experience a luxury travel? Do your research and be organised. Once I have chosen a destination I'm absolutely meticulously in researching the hotel that I want to stay in and I check trusted sources and bloggers to make sure it's right for me. I also put together a full schedule and book restaurants so I never miss out on the places that I want to go to. I promise it seriously pays to be organised when you travel.
Where is your pick for the best luxury destination of 2017? I visited Japan last year and I'd recommend it to anyone. Transport connections are some of the best I've ever experienced and it's the perfect place to totally immerse yourself in another culture. I'm also keen to explore Iceland which is increasingly becoming a hot spot, so to speak!
Where is your favourite place in the world? Well, my all time favourite hotel was Singita Boulders in Kruger Park, South Africa. As well as the amazing accommodation and service, I was really moved by the incredible safaris at the hotel. I felt such an emotional connection to the place that I cried when I left.
Why did you choose to focus on the "luxury" side of travel? 
I think luxury travel can often be misunderstood as just going to fancy, expensive places but what I love about luxury travel is how experiential it can be. The best luxury lodges and hotels allow you to fully absorb the place in an authentic way. Luxury travel also means comfort, so that you're never rushed or crowded and you can move at your own pace.
What has been your most successful blog post/article to date and what was it about? My most viewed post was my top ten travel tips to Bali. But for me success really lies in reader engagement and drawing an emotional reaction from my audience. I wrote a post about how I nearly lost my wedding ring on a flight and I was flooded with stories of similar tales. It's that special relationship that you develop with your readership where the true success of blogging lies.
What has travel taught you? I think travel can pretty much teach you everything! As well as discovering the history, culture and gastronomy of a country you also discover much more about yourself. For example your travel style, your favourite travel companion and your passions.
What kinds of campaigns do you like to work on? There's nothing quite like working on a passion project and I love working with brands that I have an affinity with. I've been lucky enough to collaborate with brands that I love and are meaningful for me for so many reasons. I love creating content that I feel reflects my connection with such brands.
How do you like to work with PRs? And how can they improve their blogger outreach? I like to establish a personal connection with a PR, and there's nothing better than meeting face to face in order to establish that. I think a blogger likes to receive a detailed brief that's tailored to them – an invitation to join an irrelevant campaign is just a waste of time on both sides. A clear out line of deliverables leaves absolutely no space for confusion and is most efficient.
Bloggers don't like to have their creativity or authenticity restricted so I think allow the blogger as much flexibility as possible in the campaign.
What will be big in your blogosphere in the coming months? I love the direct communication that I can have with my followers via Instagram stories and video is going to start playing a bigger part in my internet space in the future.
https://www.vuelio.com/uk/wp-content/uploads/2017/04/Angie-Silver_VuelioSpotlight.jpg
549
759
Holly Hodges
https://www.vuelio.com/uk/wp-content/uploads/2019/09/vuelio-logo.png
Holly Hodges
2017-04-10 13:58:56
2017-04-10 13:58:56
Blogger Spotlight: Angie Silver, SILVERSPOON LONDON