Blogger Spotlight: Ross Fraser, The Luxury Editor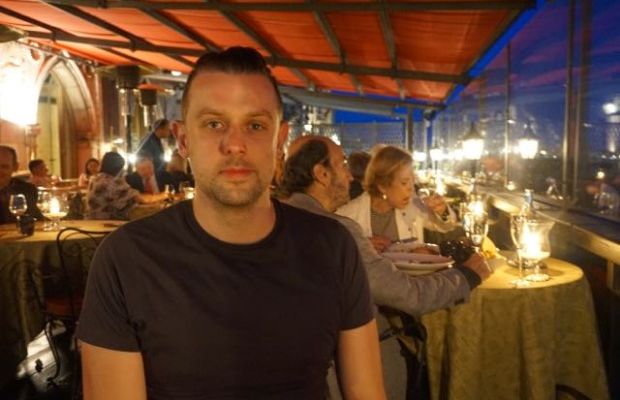 Unearthing the hidden gems and undiscovered and explored destinations, the team at The Luxury Editor travel the globe in search of style, discovery and pleasure. Edited by travel, hospitality and marketing experts, Ross Fraser, Chrystal Webster and Andrew Forbes, The Luxury Editor attracts those who enjoy the finer things in life. In this spotlight, Ross, who features on our luxury travel ranking chats to us about turning blogging into a full-time occupation, how travelling has pushed him out of his comfort zone and why he loves working with PRs.
How did you get into blogging? When I finished University I got into web design and first learnt about blogging shortly after that. Blogging moved from being a hobby into a big part of my life and then finally into a full-time job.
What has been your favourite places that you've visited so far? I have been lucky to have spent a lot of time in the Far East, having lived for a period of time in Hong Kong and Bangkok, I love both those cities for their vibrancy and they have some amazing luxury hotels too! I also visited Japan last year, which was on my travel hit list for as long as I can remember, and it was everything I was hoping it would be and more!
What places are still on your bucket list? South America for sure, I have never been to that continent and have always wanted to visit and I would like to visit Russia too at some point.
What is your advice to people who want to experience luxury travel? If you are a novice to luxury travel and don't want to leave things to chance I would definitely use a travel brand like Elegant Resorts or Turquoise Holidays who can organise your trip down to the finest detail.
Where is your pick for the best luxury destination of 2017? Not a destination – but I think cruise holidays have been given a much needed 'repositioning' in the luxury sector, I was on the Harmony of The Seas last year and their new Royal Suite Class is truly luxurious and other cruise brands are really stepping up the game in terms of product offerings and on-board services for the luxury market.
Where is your favourite place in the world? I have a couple, I was completely in love with Venice I think it is impossible not to be, if you go have lunch at the Bauer Hotel on the Grand Canal and I also can't think of a better place in the world to be than a beach in Thailand!
Why did you choose to focus on the "luxury" side of travel? I have been involved in the luxury travel sector for many years – long before the website took shape, I am passionate about travel and my experience of working in the luxury sector presented a natural fit – it made writing about it and staying abreast of trends easy.
What has been your most successful blog post/article to date and what was it about? The content that performs the best can often be the topic you least expect – but our most successful piece of content is our Edinburgh Michelin Star Restaurants page – there are a lot of foodies in Scotland it seems.
What has travel taught you? A cliché – but travel has definitely opened my mind and made me realise that life is short so you should make the effort to explore the world. It's easy to get stuck in your daily routine, but I have come to realise that you should push out of your comfort zone. You will realise very quickly that humans can adapt quickly and all those reasons that were putting you off travelling or doing something were irrational fears, which can be overcome – the rewards will be so great you'll thank yourself!
What kinds of campaigns do you like to work on? I am a hotel inspector at heart I love to visit them, experience everything about them, learn about how they work, try their food, and most importantly meet the people that keep them ticking. Send me to a hotel to review and I am in my element.
How do you like to work with PRs? And how can they improve their blogger outreach? We love working with PR's who understand we are a small team and take the time to find out more about us and our website and then we can work on a bespoke campaign that is a win-win for both parties.
What will be big in your blogosphere in the coming months? I think Instagram still has a lot of mileage in the travel sector and the app shows no sign of slowing down so we are focusing our attention on this platform at the moment.
https://www.vuelio.com/uk/wp-content/uploads/2017/04/Ross-Fraser-THE-LUXURY-EDITOR.jpg
413
620
Holly Hodges
https://www.vuelio.com/uk/wp-content/uploads/2019/09/vuelio-logo.png
Holly Hodges
2017-04-11 08:47:06
2017-04-11 08:47:06
Blogger Spotlight: Ross Fraser, The Luxury Editor