Literature Blogs UK Top 10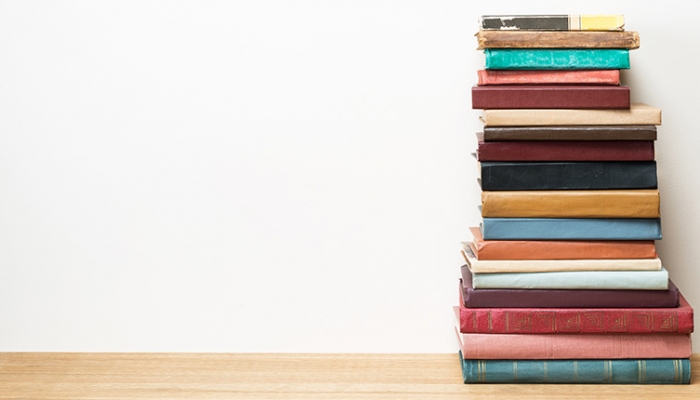 The Top 10 Literature blog ranking was last updated 29/04/2020.
Up on the top of the UK literature blogs bookshelf is Dr Oliver Tearle's 'online library of all that is most interesting and captivating about literature'. Set up in 2012 by the freelance writer and Loughborough University English lecturer, the blog's aim is to uncover and share little-known tidbits from the world of books. Does the thought of getting started with Homer's The Iliad or James Joyce's Ulysses fill you with trepidation or despair? Interesting Literature gives readers a 'way in' to intimidating classic texts by introducing curious aspects of the works and their writers. With over 24,000 subscribers, over 100,000 followers on Twitter and more than 8,000 likes on Facebook, lots of literature lovers are finding this interesting blogging.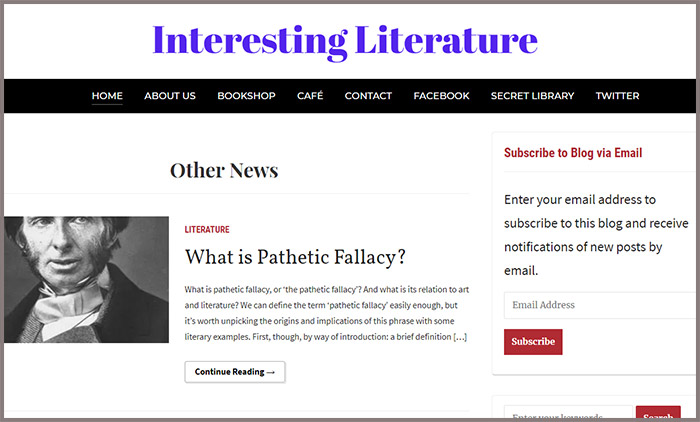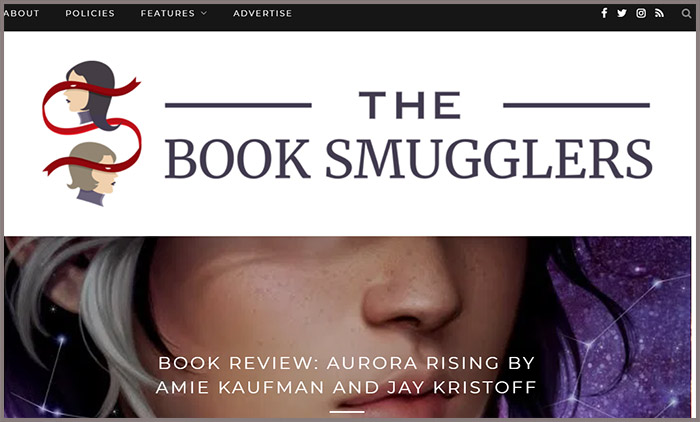 'Like many foolhardy ideas, The Book Smugglers was born of a time of great adversity' – Ana Grilo and Thea James originally founded their blog in 2008 after gaining a rep for buying too many books and smuggling them back to their shelves in stuffed handbags. Started as a healthier outlet for their love of books, reviews and 'popgeekery', the blog covers speculative and genre fiction for fellow book lovers of all ages. Sections include Old School Wednesdays, Women to Read, X Marks the Story, and Trash and Treasure, and if you want more from The Book Smugglers, you can check out releases from their original SFF short fiction and nonfiction publishing house.
With socialising being low on the list of priorities for most people right now, books are becoming the go-to for spending time wisely during lockdown. Dane Cobain started SocialBookshelves in May 2013 as a 'labour of love' and 'running record' of all the books he reads. What makes Dane's reviews different? Each post's word count is limited to the number of pages in the books he's writing about. Meaning each word is carefully chosen with no filler to be found. And if you're looking for a particular tale to get to know better, the blog's categories are broken down by author name, as well as Fiction, Non-Fiction, Poetry and Magazine.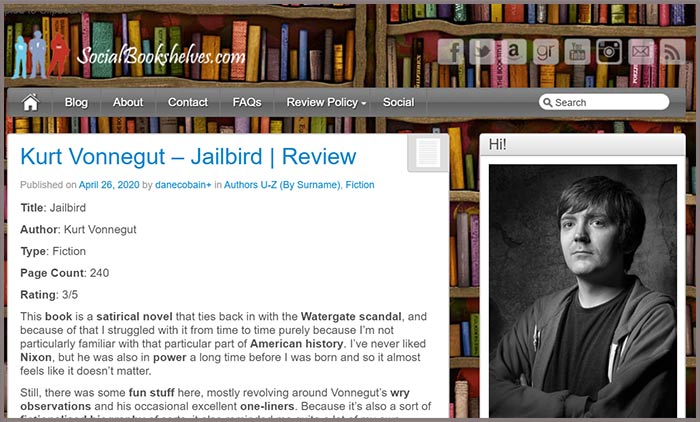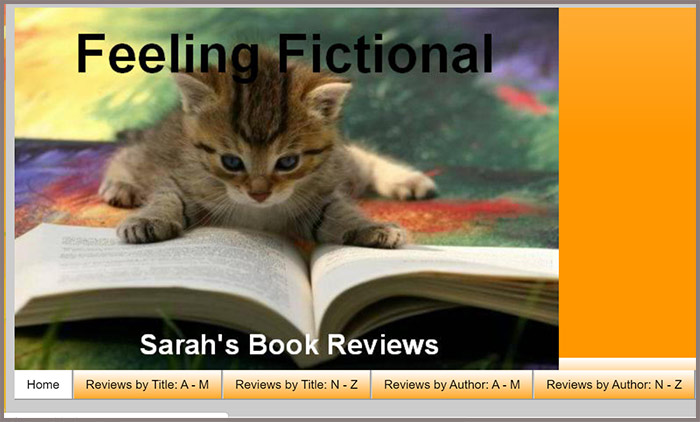 If fiction is your jam, you have something in common with our next blogger, Sarah Gibson. Since January 2010, Sarah has been sharing her love of the young adult genre with the followers of Feeling Fictional. Whether looking for fiction online, in paper/hardback format or audio, you'll be able to find something to your tastes here – Sarah has reviewed hundreds of novels, recognising the classics and well as up and coming authors. This blogger knows her way around the young adult fiction canon, so while reviews may not always be positive, they'll be honest and upfront. Definitely one to check out if you're looking for even more from the genre that brought us sparkly vampires that play baseball.
If you've pulled your head out of a book to read this ranking, Simon Thomas' Stuck in a Book is for you. As neatly organised as a library, though not keeping to the Dewey Decimal System for its shelving, Simon's book reviews are stacked by author, or month of posting, and there's even a review directory to scroll through if you want to take your time tracking down a tome. Those who want to discover something unusual can also peruse the '50 Books You Must Read But May Not Have Heard About' section curated by Simon (number one being The Lost Europeans by Emanuel Litvinoff). Having been around since 2007, there's a lot in the Stuck in a Book archive, so go get stuck in.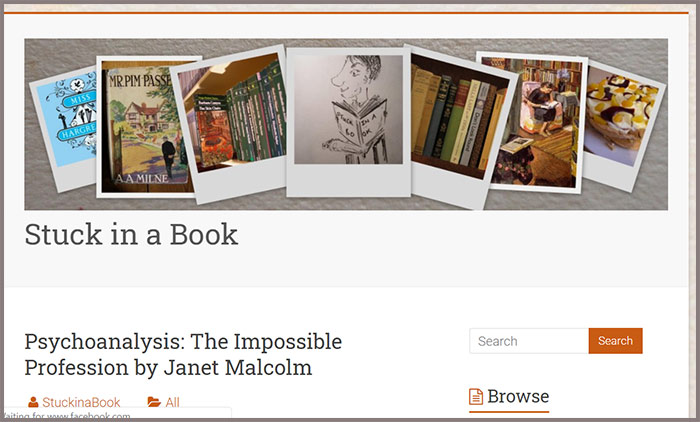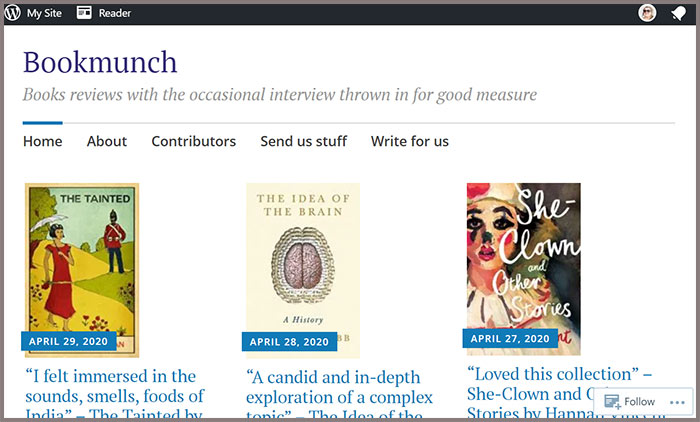 6. Bookmunch
Readers who hunger for books from all of the literature food groups can satiate themselves here at Valerie O'Riordan and Peter Wild's blog. Their set-up is simple – 'We're nice people. We read books. We'll tell you what we think about them. Sometimes we get a bit mad about things. That's okay. It would be wrong if we liked everything. We don't like everything. But we like a lot of stuff'. Look forward to what Valerie, Peter and their team of contributors are reviewing next in the Coming soon on Bookmunch section, delve into its back-catalogue of posts or contribute thoughts on your own recently-read pile in the 'write for us' section – because, as the bloggers say themselves, 'Isn't democracy wonderful?'.
7. Mr Ripley's Enchanted Books
The talented Vincent Ripley of Mr Ripley's Enchanted Books has been blogging about children's fiction – from JK Rowling to Philip Pullman – since 2008. The 'social media junkie and lover of real books' admits to mostly keeping his head in a middle-grade book and his brain in the clouds (which sounds like a perfect place to be when you can't get to a book shop or library right now). Reading, reviewing and collecting modern children's books is what this blog does best, so 'enjoy, communicate and share the love of books' with Vincent. Find whatever you, or any young people in your life, are into in the super-detailed Labels section along the right-hand side – Action Horror, Alien Species, Antarctica or Apocalypse (and that's only the start of the alphabet).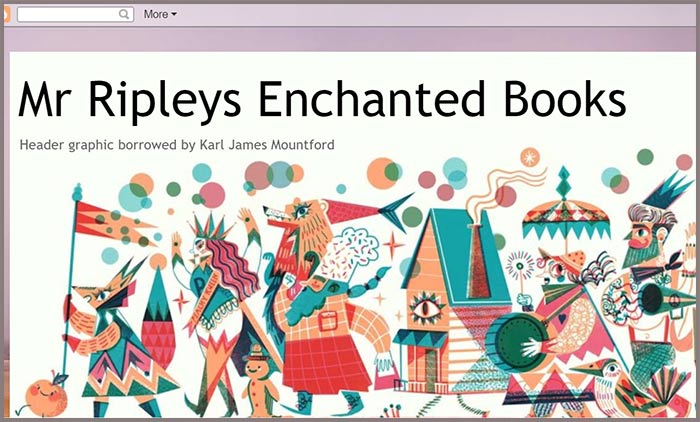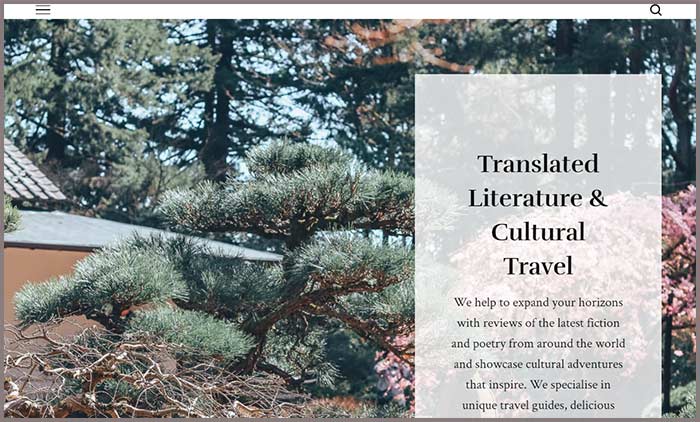 Travel vicariously through literature from across the world with Will Harris and Jessica Esa's blog for translated texts and more. Books and Bao is 'Where World Literature and Travel Meet' as well as a place for learning about different cultures, countries and continents through the books they've produced. This blog's freelance travel writer founders firmly believe that a diverse reading list is the best way to understand other places and people. While you plan future trips from your living room or daydream about far-away destinations across the globe, get to know them in print first – 'Read their authors, learn about their history, and celebrate their literature.'
9. Asylum
There's perhaps never been a better time to seek some sanctuary in books, and what better place to do that than 'John Self's Shelves', aka Asylum. A record of the books John the 'Book Botherer' reads, as well as the occasional interview, this blog can boast over 1,700,000 visits (and counting) from fellow fiction (and non-fiction) fans and over 14,000 followers on Twitter. John has recently discussed short story collections for lockdown reading on Radio 4's Open Book with Ingrid Persaud and Mariella Frostrup, written about Samanta Schweblin's Little Eyes for The Irish Times and has explored 'pandemics, plagues and the like' in fiction for Penguin Books – safely find links to all in the Asylum.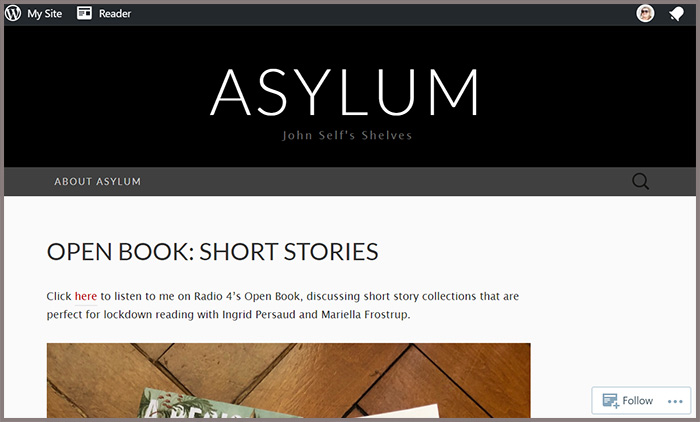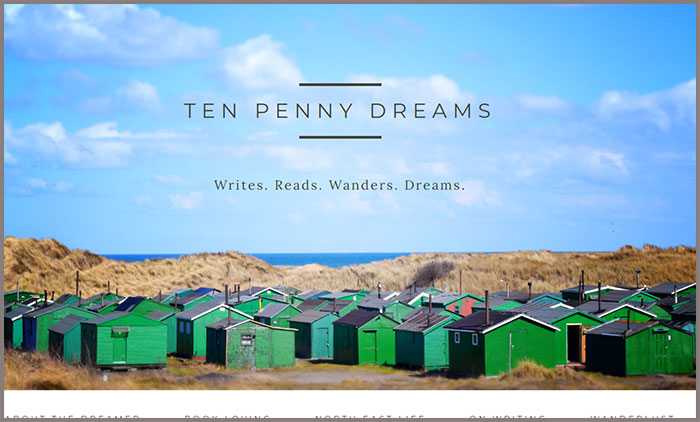 10. Ten Penny Dreams
Very reasonably priced (aka gratis) imaginings come courtesy of author and blogger Amy Lord at literary lifestyle blog Ten Penny Dreams, the place where she 'Writes, Reads, Wanders, Dreams'. The writer of the award-winning dystopian novel The Disappeared, published in May of last year, posts in the sections Book Loving, North East Life, On Writing and Wanderlust, guide readers through her travels, both physical and in books. Amy aims to 'inspire and intrigue' with her mix of reviews, writing tips, discussion pieces and 'general ramblings' – look up her 'Manifesto for Dreamers' to see what she's all about.
The fundamentals of working with bloggers are the same as with traditional journalists at traditional media outlets: respect their schedules; take time to read their material to learn their interests; and only contact them if/when they want to be contacted.
Vuelio's blog ranking methodology takes into consideration social sharing, topic-related content and post frequency. Profiles of these Literature blogs and their authors can be found in the Vuelio Media Database.
https://www.vuelio.com/uk/wp-content/uploads/2020/04/Top-10-UK-Literature-Blogs.jpg
430
760
Christina Pirilla
https://www.vuelio.com/uk/wp-content/uploads/2019/09/vuelio-logo.png
Christina Pirilla
2020-04-29 09:40:05
2020-04-29 13:34:26
Literature Blogs UK Top 10