12 ways to maximise your B2B PR strategy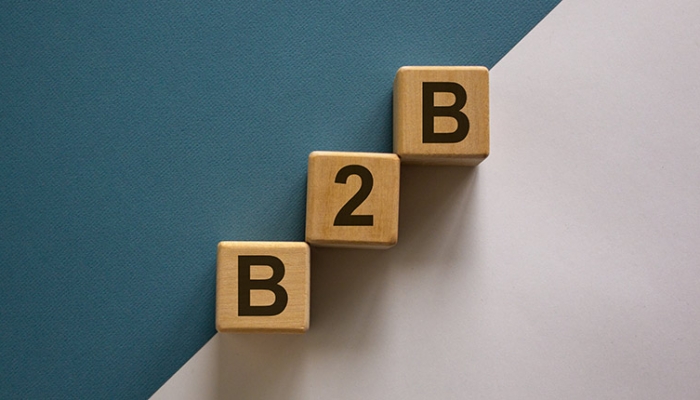 B2B PR doesn't often grab the headlines, especially when it is compared to what is seen (incorrectly) as more creative consumer communications. But the benefits of good PR for business to business activities are plentiful, and clear to everyone working in this industry both in-house and in agency.
To gather the best expert advice for anyone putting together a B2B public relations strategy, we submitted an enquiry through the ResponseSource Journalist Enquiry Service. The response was enormous, and very clear – B2B PR is valuable and for many businesses, vital to their success.
James Murray, client services manager at Definition Agency spelled it out quite simply: 'PR is about building brand awareness so organisations feel comfortable aligning themselves with you. After all, brand trust is an important part of the buying decision.'
Trust is at the heart of every relationship, and relationships are what PR are all about. As Claire Lamb, director at B2B agency Skout said: 'A B2B relationship marketing renaissance is coming. Companies need to get human interaction back into their businesses. And remember, people don't want to be sold to, they want to be helped.'
While some of this advice may prove valuable for all PR, B2B requires special attention. Sarah Carpin, head of PR for Spike explained: 'Effective B2B coverage, whether it be coverage for brands looking to increase their wholesale client base, or to position themselves as respected and trusted brands within their sector, needs specialist management. B2B PR also covers things like non-competing brand collaborations and charity partnerships, providing client support at trade shows and conferences; hosting customer networking events; submitting award entries and supplying relevant content for LinkedIn, blogs and email newsletters.'
Without further ado, here are 12 tips to improve your B2B PR strategy:
Think about your business strategy
'A well-thought out, strategically driven media relations programme that's closely aligned with your business goals will deliver impact, credibility and authenticity, drive loyalty and communicate values. You want the reaction from your customers that they see you "all over everywhere". If you're front of mind, you'll be first on the call list.' – Felicity Read, managing director, Leapfrog PR
'It all begins with your objectives – tell us what they are, and we'll deliver a holistic strategy which is measurable. That's because we may love words, but we're big fans of data too. Every decision we make and piece of content we write, all loops back to those long-term ambitions.' – Katie Mallinson, founder and MD at Scriba PR
'As a business, pretty much everything you do is public relations so connecting your business strategy with your PR strategy will help you create impactful campaigns that communicate the right messages to the right people at the right time. It will also make you aware of new opportunities while keeping you ahead of the competition.' – Anastasia Psarra, account director, Cerub PR
Connect through thought leadership
'When crafting a B2B PR strategy, it's important not to forget that people buy from people. B2B PR provides an invaluable opportunity for businesses to authentically connect with their target customers through thought-leadership.' – Julia Clements Roche, Write Thought Communications
'Thought leadership remains crucial to B2B PR strategies, as it helps to build trust, credibility and influences brand perception and purchasing decisions. To make an impact, thought leadership needs to be original and deliver real value and expertise to the intended audience.' – Gemma Eccleston, associate director at PR Agency One
'A strong thought leadership led public relations campaign helps businesses to get heard above the background noise and create brand awareness that amplifies other marketing campaign elements, while also providing critical 'air cover' to the sales campaign.' – Ashley Carr, founder and managing director, at Neo PR
Build up internal profiles and personal brands
'Contributing articles, making yourself available for comment and securing interview and podcast opportunities will all help to build your organisation as a trusted source of information and opinion and hopefully someone that other companies will want to consider doing business with.' – The PR Team at Progeny
'Newsrooms are shrinking, content is increasing digitally and editors are looking for vendor neutral thought leadership bylines on an ongoing basis. If you have subject matter experts on your team, you are missing a huge PR opportunity if you are not writing and having your PR agency place these articles with your target media.' – Joanne Hogue, partner at Smart Connections PR
'Think about smaller-scale, but potentially more effective, comment opportunities around industry news and trends. Although the client may not have a huge pull to their name, and may not get featured in nationals, don't forget to send these insider comments to lesser-known, but still extremely valuable, industry-relevant blogs.' – Lydia German, marketing and outreach coordinator at Tao Digital Marketing
Think digitally
'Join things up. B2B can provide fundamental support to other marketing functions, such as lead gen and SEO, so make sure you fully leverage the opportunities available.' – Louise Findlay-Wilson, funder and managing director of Energy PR
'Not only does digital PR help with building brand awareness, but it can also be used to increase the overall domain rating of your website, drive traffic to specific product pages and help to rank above your competitors for certain terms.' – Chloe Deans, PR and content manager at Access Mintsoft
'Over 70% of B2B purchase decisions start with a search, according to Google. Allow PR to do what it can do best – leverage relationships, create link-worthy PR stories and earn coverage with links.' – Proactive PR, which specialises in B2B technology PR
Make your content work for you
'PR is not an isolated tool – amplification is a core part of any PR strategy. Simply sending out a press release or a thought-leadership article is not enough. It deserves more. So, make sure you're using your other assets – your blog, social, email – to amplify that message to your core audience. Make your content work as hard for you as possible.' – Tom Bestwick, content marketing and PR consultant at Hallam
Keep it simple
'Make your copy to the point, jargon free and easy to understand. If the journo has spent three years writing for Coil Winding Intl and then moves to Mobile Europe as feature editor, they are not going to understand the importance of the 5G frequency spectrum for connecting to multiple IOT devices in the first few months. Guide them.' – Mark Casey, founder and CEO of Dais Comms
'Simplicity is at the heart of B2B PR. Not simplistic ideas or lazy thinking, but the ability to make complex and nuanced information understandable. Any intelligent fool can make things bigger and more complex. It takes a touch of genius – and a lot of courage – to move in the opposite direction.' – Lynsey Barry, co-founder of B2B PR agency Five not 10
Provide context in your content
'We've found that a greater focus on macroeconomic data helps. Adding more background to communications can help clients make sense of what's happening in the wider world and how the service/product you are marketing resonates in context. We've been focusing on this over the past year and saw an almost 50% increase in coverage in 2021 as a result of this and other actions.' – Leor Franks, business development & marketing director at Kingsley Napley LLP
Be creative and collaborate
'Reach out to other brands who aren't direct competitors but whose service offering can interlink with yours. At the very least, propose a blog post exchange. Or go bigger with a podcast/webinar!' – Heather Wilkinson, content manager, Addition
'There are now various mainstream examples of B2B brands being as creative, if not more, as their B2C counterparts. The likes of Slack, Salesforce and NICE are all investing huge sums in ad space that would historically be reserved for B2C brands, often with big name celebrity endorsements. So, you shouldn't feel restricted in your creativity as a B2B brand.' – Lee Simpson, account director at Fourth Day PR
Uncover opportunities in your data
'If content is king, data is queen. Many B2B companies are already sitting on a wealth of useful data that can be used for PR. Highlighting product/service trends, regional variations or industry insights within a particular targeted sector is usually really appreciated by journalists and has the resulting effect of positioning the organisation involved as an expert on the subject.' – Ali Cort, client services director, Browser Media
'Data is your friend: Make the most of the research and the data team. Find out what they can pull from customer experience or from the back end of the site and see if there is a story within it.' – Jodie Harris, head of digital PR at www.BlueArray.co.uk
Maximise your social channels
'Social media can be your biggest asset. A little bit can go an awful long way to drive additional reach and engagement with a brand, if you get your strategy right. Don't let clients tell you their audience isn't on social – they just haven't found them yet.' – Louise Watson-Dowell, PR & digital strategy director at Definition
Understand your audiences
'Really understanding your audience — PR at Degreed is about building our authority as a market leader. We cannot achieve this if we aren't hyper-focused on the major opportunities and pain points facing our target market today. Our PR outreach is global, so instead of a one-size-fits-all approach, we tailor everything to each region including our angles, research, experts, and even our timings.' – Jade Emmons PR manager at Degreed
'Know your verticals – B2B brands often have very specific sectors they're selling into and the message and offering may change wildly from sector to sector. As a PR professional, you must be able to adapt the message and adapt your pitch to secure coverage in a range of publications, across different verticals.' – David Clare, head of PR at B2B tech marketing agency Fox Agency
Adapt for a sectorised approach
'In the property sector, the best B2B results often come from integrated corporate and consumer campaigns, with audiences sourcing news and information from a range of sources.
'Whether developers, agents, funds, charities or other, all organisations working in real estate need to earn trust from their stakeholders to achieve their objectives – if you're considering whether to grant planning permission or invest millions, that market-wide reputation really matters to seal the deal. That means B2B PR in the property sector needs to ensure you're building authenticity in your brand, in everything that you do, whether it's how you show up in your audience's LinkedIn feed and your share of voice in the investor circuit to what is being said about you or your projects in the weekend papers they read, by an influencer they trust or by your customers.' – Laura Leggetter, one of SEC Newgate UK's heads of communications
For more information on how Vuelio can help your B2B public relations and marketing, find out more here.
Want to try out the Journalist Enquiry Service for yourself? Start contributing relevant data, expert comment, product news and much more to the UK media – book a demo.
https://www.vuelio.com/uk/wp-content/uploads/2022/02/B2B-PR-Strategy.jpg
430
760
Jake O'Neill
https://www.vuelio.com/uk/wp-content/uploads/2023/09/vuelio-logo-200px.png
Jake O'Neill
2022-02-16 11:59:43
2022-02-16 13:26:04
12 ways to maximise your B2B PR strategy