3 tips for keeping your brand consistent across social platforms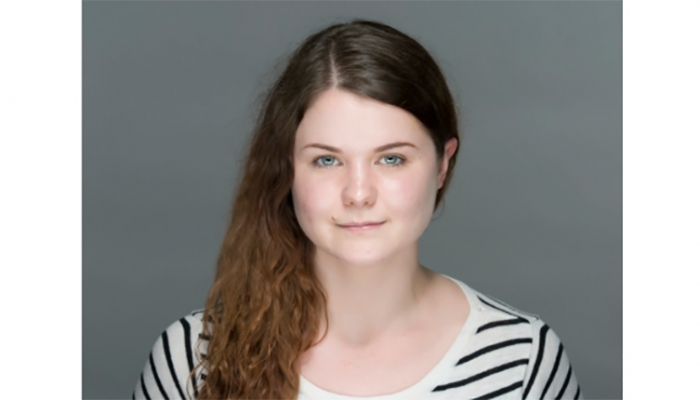 This is a guest post from Lauren Pope, editorial team lead at G2.
MySpace. Zenga. Friendster. YikYak. These are the social media platforms of yesterday.
They started as digital spaces for people to chat with their friends and connect with others around the world. Nobody could have predicted that they would pave the way for the social media giants of today. If you work in digital marketing, you're already aware that social media is no longer a 'nice to have'. Platforms that used to be reserved for company photos and updates are now powerful social selling machines.
Social media is another traffic source that can be used to drive potential customers to your website. And just like your other branded accounts, you should be focusing on keeping your message consistent on social media and keeping an eye on your online reputation. This guide will show you how to optimise your social media to ensure your brand shines through the noise of a crowded feed.
1. Find your brand voice
Your brand is the personality of your company. And while social media allows you a bit more freedom with what you post, you need to ensure that the heart of your brand is in everything you send out. Decide early on what your social persona looks like and create your strategy around that. Is your brand serious or playful? Do you stick to the messaging or is your copy more off-the-cuff?
Choosing the right persona for your brand on social media is the first step to ensuring continuity. Don't be afraid to experiment with different brand voices across channels. Your LinkedIn persona will be a bit different from your Instagram persona. Tailor your tone for the social media platform you're posting on. Authenticity always wins out in the end.
2. Create branded social media assets
Social media is undeniably visual. Buzzsumo found that posts with images receive 2.3 times more engagement than those without. But creating social media images takes time and effort. If you're looking for an easy way to keep your branding consistent without overloading your graphic designer, here's a tip you can use.
Use a graphic designer app or platform like Canva to create premade templates that anyone on your team can access. Many of these platforms also have the ability to create brand kits where you can upload logos, colors, and fonts. This means anyone creating graphics for social media are using the same assets, ensuring brand consistency no matter who is posting. This strategy also takes the burden off of your design team and encourages the rest of your team to be creative and sharpen their own skills.
3. Keep it consistent
The key to a successful social media strategy is consistency. Simply showing up every day and posting will get you more engagement and followers than any quick-hack you might see online.
Many companies employ the use of a social media suite in order to pre-schedule content. This allows you to work ahead, create assets, and then schedule them to go out automatically. Many of these tools also include social listening features that allow you to track your brand mentions and when people are engaging with you. These robust platforms have become must-have solutions for any company hoping to elevate their social media game.
Social media isn't the future, it's what's happening right now
Invest in social media in your marketing plan and you'll be surprised at the kind of opportunities you can create for your company. Everyone in your business should view social media as an extension of the work they are doing. When used correctly, social media is the glue that holds your digital brand together.
Lauren is a content marketing team lead at G2 with five years of content marketing experience. You can find her work featured on CNBC, Hubspot, Yahoo Finance, and on the G2 Learning Hub. In her free time, Lauren enjoys listening to podcasts, watching true crime shows, and spending time in the Chicago karaoke scene – connect with her on LinkedIn and Twitter.
https://www.vuelio.com/uk/wp-content/uploads/2020/06/Lauren-Pope.jpg
430
760
Phoebe-Jane Boyd
https://www.vuelio.com/uk/wp-content/uploads/2019/09/vuelio-logo.png
Phoebe-Jane Boyd
2020-06-29 09:31:05
2020-06-30 17:30:42
3 tips for keeping your brand consistent across social platforms