PR Spotlight with Victoria Ruffy, founder of Little Red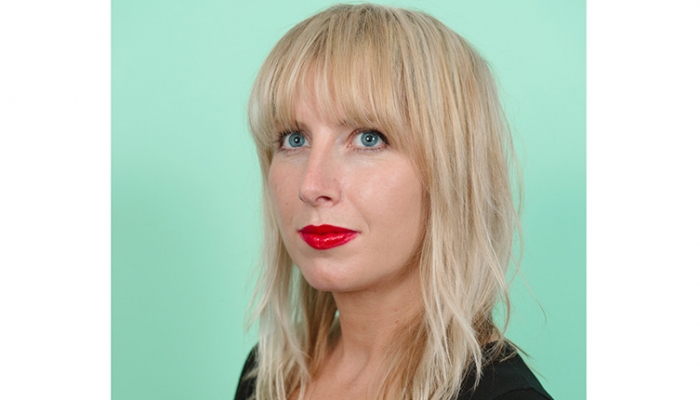 Victoria Ruffy has had a varied career, having worked across verticals from pharmaceuticals to business, food/drink and tech for small agencies and at major players including Cohn and Wolfe and Weber Shandwick. After time as head of PR at Samsung, Victoria wanted to use all her experience to build an agency of her own that was 'relationships and results first', and the idea for Little Red was hatched.
With PR teams across the country recovering from the whirlwind of lockdown, changing customer needs and redrawn business plans, Victoria shares her thoughts on whether PR can ever go back to the way things were before March 2020, which sectors are likely to bounce back first and how the industry can use this opportunity to make lasting improvements to its ways of working for the future.
What are your main interests at Little Red
I am really interested now in how brands talk directly to their consumer. Post-corona (can I say that yet?), I've enjoyed seeing brands sharpen their focus and realise how important direct conversation with consumers is, whether that's through social media (for so long an area so many were just playing with), customer services, their digital footprint or through traditional media.
As we are often the facilitators to that, we have to have a passion for the brands we work on and we have that in spades at Little Red. Our client list is a decade in the making and I am really proud of this meticulously curated portfolio. I am also tremendously excited at the brands who will be added to this shortly.
How has the team had to change its ways of working and strategies during lockdown?
From the offset, we have had to adapt to the new world of WFH by focusing more on digital press and honing the magazines/newspapers with high subscriber numbers. With events and briefings cancelled, we have moved to the virtual world to continue doing both, despite the situation. We are very much maintaining a 'business as usual' approach where we can!
I think working from home is here to stay for Little Red, as I have never felt so calm nor in control with an in-depth understanding of the skills of my team as I do now. Tabby Grove, a senior account executive on our team, has loved lockdown so much she's written a blog about it on our website – it's a real ode to the craft of PR. Go read it!
Do you have any plans for an eventual return to the office?
Many of us are really thriving in this new environment working from home, with productivity increasing day-by-day. We've had our best coverage over the last two months – more than ever before in the company's history! We can only plan to return to our Berkshire HQ when it is safe for everyone to do so; there will be staggered arrival times, distanced desks and only a reduced team based in the office each day.
What tech has been helping you and your team working through the current crisis?
We are very lucky to all have been able to get up and go with our laptops when lockdown was announced. We have moved to agile working practices, working in sprints and have made use of Microsoft Teams for our morning stand ups and Zoom to host mega virtual events like never before. You can see a case study of our latest one for Smeg on our website – we had 60 press attend! I'll happily admit Microsoft Teams is a bit of a game changer for me in terms of inbox management.
Do you think the industry can return to the way things were before?
No. Flexible working, thank God, is here to stay. As a mother, I welcome it with open arms. As a morning person, it's been a revelation to have this flexibility to start super early and finish early.
From a PR perspective, the seismic shift away from the high street will see so many more brands selling direct and thus demanding a more robust social media strategy. Community management will increase and the rise of TikTok should not be ignored. Younger consumers are content creators, not necessarily content consumers in the way previous generations have been.
Traditional PR will not go away but it will work hand in hand with a clear digital strategy – one that complements and supports the other. Press coverage is the King/Queen of content.
Which particular sectors among your client base do you see making the quickest recovery post-pandemic?
The interiors and design sector I think will see a sharp increase as consumers are faced with looking at those pain points at home and have the time to fix them. Tech will stay strong as those brands are used to constantly evolving through innovation. Nimble start-ups will thrive in these uncertain times as they are unafraid of change and pressure often drives the entrepreneurs that run them.
The PR industry has a diversity problem – what can agencies do to create diverse teams and support BAME colleagues into higher positions?
I am very aware of the lack of diversity in PR and have at times felt unsure of what I should do as a company owner. It's simply not enough to say 'I don't get the applicants'. Recent events have given me the ignition to be unafraid and get stuck in. I have always proactively reached out to potential candidates for roles on LinkedIn instead of feeling frustrated at the lack of diversity in our applications and we will continue to do this.
We are also finalising the details of working with a BAME women's refuge to offer taster days and work experience for the women and the children of the women supported by this charity. Watch this space for more details of this.
We proactively advise our clients to work with a diverse portfolio of freelancers, media and influencers and will continue to champion the rights of BAME individuals to be heard and represented in this space and all spaces.
We are consciously ensuring that all our communication will make all applicants for any roles feel welcome. I want to assure people that Little Red is a great place to work and everyone is welcome here.

What do you love most about working in the PR industry, and would you recommend this as a career?
The rush of seeing my clients in print still gets me every time, but I think more and more it has to be the people. I have made some truly epic friends through this job – journalists, media and clients and as a real people person I'm not sure I could live without it. I've realised that the rush I get from seeing brands in print is because I truly care about the people behind the brands and it makes me feel good to build meaningful change and progression for their cause, whether that is a pivoting start-up or an icon like Smeg.
PR is a magnificent industry for self-motivated individuals who love independence. As a woman, I love it because it has given me the flexibility to have a family and a beautiful daughter alongside a tremendously fulfilling career.
Read more about Little Red on its website littlered.co.uk and find the team tweeting @LittleRedPR.
https://www.vuelio.com/uk/wp-content/uploads/2020/06/Victoria-Little-Red.jpg
430
760
Phoebe-Jane Boyd
https://www.vuelio.com/uk/wp-content/uploads/2019/09/vuelio-logo.png
Phoebe-Jane Boyd
2020-06-30 09:41:00
2020-06-30 17:30:22
PR Spotlight with Victoria Ruffy, founder of Little Red