5 areas for brands to start addressing in recovery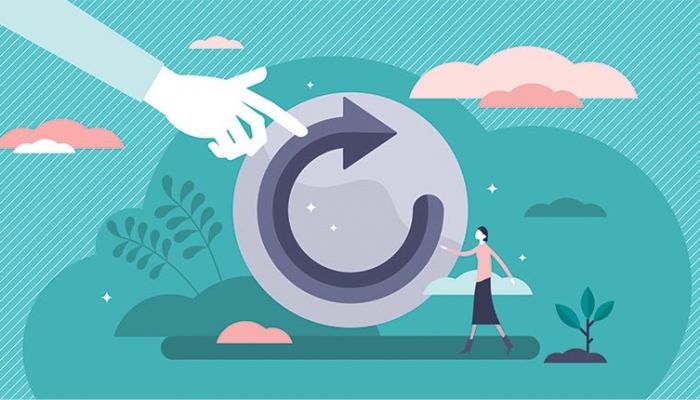 This is a guest post from Kirsty Maxey, CEO of Teamspirit.
Although the current outlook is still uncertain, we are undoubtedly moving into the next phase of 'COVID life'. Both in our personal lives but also in how we interact with companies, from the ones we work for to those we interact with every day. Expectations and relationships with these brands are continuously evolving in this ever-changing landscape and both customers and employees need trust, clarity, engagement and constant forward thinking from businesses, all with a touch of humanity. We've seen many brands do it well and some not so well.
We believe there are five key areas that brands must consider when navigating the potentially choppy waters ahead as we steer ourselves through to recovery.
1) Reputation, more than ever
In the current climate, people want to see businesses act with integrity and transparency, and deliver on their promises. Connection with your brand is vital to maintaining and recovering market share in the wake of any crisis. Nowhere has this been more evident recently than in the supermarket sector. The major supermarkets have used multi-channel communication strategies to move from simple food provider to an essential public service. And Opinium's research found that these were the brands people felt had responded most positively to the pandemic (Opinium surveyed a nationally representative sample of 2,006 U.S. adults aged 18+ between 20 – 25 March). Businesses cannot just pay lip service to reputation: it has to have meaning and depth. Effective communication must work hand in hand with the operational strategy of any well-run business.
This is about much more than what you do or say as a business; it's about the essence of why your business exists and how it's holding itself accountable.
2) UX – revisit and reinvestigate
In a business world that has finally had its hand forced and become fully digitally focused, the online experience has to be the focus of investment for businesses that will now live or die through their customers' full experience. Starting with revisiting their customer personas and purchasing styles, it is essential that businesses focus on the online journey, and how that dovetails with the rest of the customer experience, whether in store or on the phone. Then making sure it's personalised for each individual. We envisage that there will be a lot of work focused on micro UX in the coming months. That means the key point of interaction, be that ensuring customers see the easiest way to the next stage of their journey, or how easy it is to stay in touch.
Small percentages of uplift in customer engagement are going to be crucial to future success. It's time to start to focus small, not just big.
3) Authentic social really counts
It has become impossible for businesses that want to win in the social space to not consider more of a customer-centric approach to their social marketing. With the rise of influencers and peer-to-peer reviews being considered the most 'authentic' content when it comes to lead generation and brand awareness, it's important that businesses step into this space to not get left behind.
Active C-suite social profiles, as well as value-added content exchanges, are key drivers in terms of reaching and engaging your audiences in an authentic way for long-term loyalty.
4) Purpose and culture: the new '4 Rs'
From John Lewis revisiting its 'Never Knowingly Undersold' customer promise after 95 years, to brands focused on one-to-one sales or in-store experience, the need to Revisit, Refine, Redesign and Reinvigorate mission, vision and values is increasingly being discussed. In relation to both external audiences and internal culture. The output being not just validating and exercising due marketing diligence on their current purpose, but also aligning it with the short, medium and long-term commercial opportunities that COVID has accelerated.
5) Think internal experience, not internal comms
With Schroders and PwC already announcing a significant (or total) departure from the traditional office, companies are reviewing the necessary new needs of the internal employee experience (what we term IX). The need for a rethink on how town halls, key business announcements and social engagement can be replaced and updated to reflect the new needs of motivation, engagement and information.
Now is a time of change and this can feel scary for companies. But it is also an opportunity. An opportunity to refresh values, re-engage employees and ultimately transform ways of thinking.
https://www.vuelio.com/uk/wp-content/uploads/2020/11/Rework.jpg
430
760
Phoebe-Jane Boyd
https://www.vuelio.com/uk/wp-content/uploads/2019/09/vuelio-logo.png
Phoebe-Jane Boyd
2020-11-09 10:43:39
2020-11-11 15:59:02
5 areas for brands to start addressing in recovery