Mental Health Blogger Spotlight: Mike Douglas, Open Journal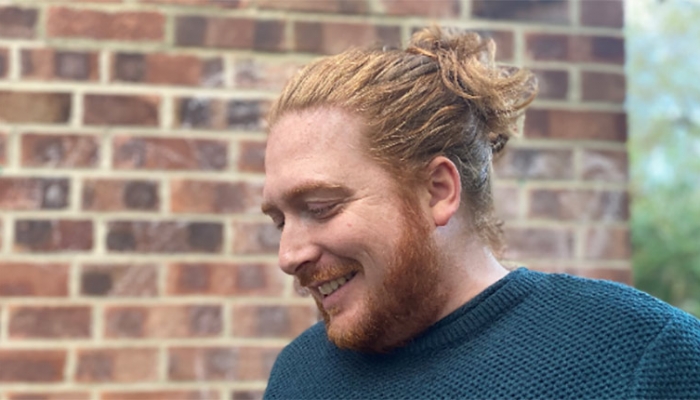 As we prepare for the all-online Online Influence Awards 2020 next week, we catch up with someone who is well-versed in reformatting awards ceremonies to stay safe while celebrating, Mike Douglas. Blogger, podcaster and founder of the Mental Health Blog Awards, Mike shares how he got started by sharing mental health insight and resources, and what he sees as the possible longer-term impacts of the pandemic in day-to-day life.
How did you get started with blogging about mental health?
I started to write about my experiences with a mental health illness because I needed an outlet for my own mental health, and it seemed to be therapeutic for me. It helped to get some things out of my system and to see them in a different light. Blogging very much started as a coping strategy, and while it still is, it is also something I now do because I enjoy it.
Blogging allows me to share mental health insights, resources and support.
What's your favourite thing to post about and why?
I think for me it's about personal connection, and that could be different things at different times. The core of my blogging is personal experience, thoughts and insights. So, while I may include research, products or services, they are almost always as part of 'my story' rather than the focus.
I also have a podcast, and that facilitates much more inclusion of a guest's story and their product/service/ research/campaign as part of our discussion.
I think one of my favourite things to post about is attending an event or an activity. Reflecting on the inclusion of wellbeing and/or mental health as part of the event and on the conversations I've had/people I've met there.
That's definitely something I have missed this year.
How did you change your approach and content during lockdown?
During lockdown I have found that I have less desire to write, I think because I have spent so much time in the same location (at home) and because I have been so busy with other commitments. It hasn't/I haven't created an environment where I want or feel able to write as much. Alongside that, the podcast has been increasingly taking more time with more guests and opportunities to have different types of conversations. Which has been amazing, but it has impacted on the blogging.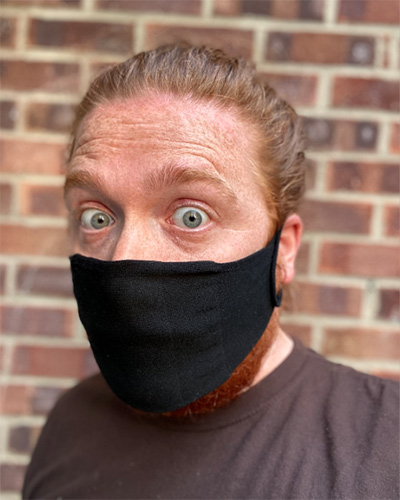 What do you think the longer-term impacts of the pandemic and lockdown will be on mental health and how can people combat them?
I believe there are two sides to this (probably more, but I'll focus on two).
There's a positive aspect to some people's experience, in that they have had time with family/co-habitors they would likely never have had before. The impact on their wellbeing and their sense of self could be hugely impacted and be a benefit they look back on for the rest of their life.
There is however the other side. The side that shows already, many people are experiencing their mental health worsening, be that a diagnosed illness or symptoms of poor mental health.
The disparity in our communities has highlighted how we are all very much not in the same boat during the COVID-19 storm. I have read many posts by people struggling within their home settings, particularly teenagers and young adults that have been forced to stay with people that may not accept or understand their struggles, also those within violent or abusive home settings.
The impact on workplace mental health will take a long time to clearly identify and understand, particularly with many, including myself, now moving to home/remote working as a semi-permanent change.
Are mental health issues taken seriously enough in 2020?
I'm going to give you another double answer.
Yes, more common mental health illnesses and symptoms, such as depression, anxiety, OCD and maybe eating disorders are more widely accepted and spoken about. We have seen 'celebrities' and influencers share their lived experience and there are a number of great campaigns that have/do draw attention to these illnesses/symptoms of poor mental health.
However, there is still a real lack of focus and education for more complex illnesses such as personality disorders, Schizophrenia and dissociative disorders.
There is a massively improved 'awareness' of mental health, but seemingly still a lack of education and service provision.
Do initiatives like World Mental Health Day help with breaking the stigmas surrounding mental illness?
Yes, massively!
I understand there is often a desire for people to do more than talk about this once or twice a year. And you can. You don't need to wait for WMHD to talk to someone or do something, you can do that any day.
If you want greater access to services or education, get involved in a campaign, support your local providers (who are often charities that rely on local support for funding and volunteers).
A big mistake I personally feel some people make is thinking days like WMHD are for everyone. They aren't (again, in my opinion). They are for the person who is experiencing pain like they have never felt before, maybe for the first time, and they don't know where to go. Maybe they have been struggling for a while or a long time but haven't felt able to talk about what they are experiencing. These days are for the people who are at that first step of accessing help, of talking to someone, of telling a friend 'I'm struggling'.
So yes, WMHD and days like it may not be for you. But that doesn't mean they aren't important.
When you're having a difficult time, what helps you?
I try to keep a good routine to stay active and occupied physically and mentally. This has been particularly important for me to keep on board with this year as during lockdown and through the summer I gradually came off my medication, having been on anti-depressants for several years.
I used to walk every day and while that has dropped off since March, I try to keep moving at different points in the day and I run once a week.
I make sure to drink plenty of water and squash. This helps balance out the sometime excessive amounts of fizzy I drink.
Getting outside is important to me too, not just for walking or running, but to just be outside to feel the sun or the wind or, on occasion, the rain. It can really help to ground me.
When I am struggling to process something or start to feel that dark depression taking hold, there's two (maybe three) things that are key for me. Number one is writing down what's going on. I am not always ready or able to talk about it or say it aloud, so writing helps massively. Number two is talking to my partner. She is amazing. She listens and understands that sometimes I need time to work up to talking. In fact, on a couple of occasions when I've needed space to process things, she has left the room (which I have asked her to do previously). But she makes noticeable noise in the other room, just so I know she's still nearby. I really appreciate her understanding and willingness to work with me; she is amazing. Thirdly, the cats. I love a cat cuddle. They often seem to know when you're in need of comforting.
How do you collaborate with brands, and which kind of brands do you really like working with?
My best collaboration 'tool' would be the podcast. I love collaborating when I can speak to someone willing to share their experience and/or thoughts of mental health. Importantly, that doesn't have to be illness, it can be wellness too. Find out more about being a guest here.
I do occasionally have collaborated blog posts, where the service/product/campaign does not have a mental health/wellbeing focus. In these occasions, I am collaborating because I personally see a mental health/wellbeing connection or aspect. A few examples of this are attending cafe openings, comic and games events, fitness festivals, and leisure services/product launches.
For PRs looking to work with you and your blog/website, how would you prefer they approach you and with what kind of content?
The best way is to email me, provide a brief overview and a web link so I can find out a little more. Keep in mind I am likely going to be thinking about the podcast, so please consider if there's someone happy to talk via an online platform (currently Skype).
What other blogs do you check out regularly?
Right now, I am checking out some of the winners from this year's Mental Health Blog Awards. Their recent blog posts and/or social media discussions have been really interesting to read, so I definitely recommend checking them out: Mental Health Crisis Angels, Elspethfit, Rainy Bay Blog, Just Checking In Podcast, Bex's Anorexia Recovery, CaraLisette and Psychreg.
https://www.vuelio.com/uk/wp-content/uploads/2020/11/Mike-Douglas.jpg
430
760
Holly Hodges
https://www.vuelio.com/uk/wp-content/uploads/2023/09/vuelio-logo-200px.png
Holly Hodges
2020-11-10 15:04:14
2020-11-10 15:04:14
Mental Health Blogger Spotlight: Mike Douglas, Open Journal