Mental Health Blog Awards Moves To Online Delivery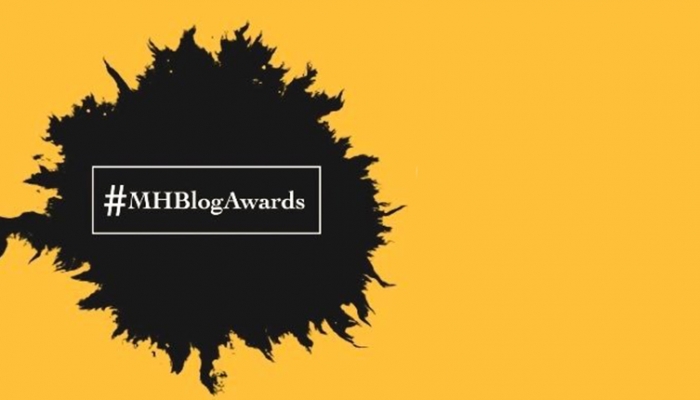 This is a guest post by Mike Douglas, host of the Mental Health Blog Awards and blogger at Mike's Open Journal.
On Saturday 25th July 2020, I hosted the third Mental Health Blog Awards. Once again, I was proud and privileged to be the host, but this year was very different.
The Beginning
After 18 months of planning, the first Mental Health Blog Awards was held in Portsmouth on the final Saturday in July 2018, bringing together like-minded passionate individuals who were invested in mental health blogging.
Inclusion was a big part of the planning for me. I know you can never do everything, but I really wanted everyone to have the option to attend. So venues had to have accessible rooms and toilets, I wanted to make sure there was an outside space (for anyone that wanted or needed to take a break from the event), and there needed to be space for our speakers (which we added to our programme for that second year). Additionally, a good line of sight and lighting for those that may have difficulties hearing or not wanting to be sat 'at the front'.
I am hugely delighted that we are able to hold the awards ceremony and provide that recognition to our winners.. Their wins showed that mental health blogging is recognised, respected, valued and is helping people tofeel less alone andto signpost to resources and support. It's helping people become more educated, including knowing that mental health is not just about illness. It can be and is, about our wellbeing, about the things we do to feel good, happy, positive. You don't need to have experienced a diagnosable illness to talk about mental health.
Replanning 2020
This year was more than a little different. A worldwide pandemic made our planned venue for 2020 in Oxford inaccessible and the whole day had to be rethought. Fairly quickly the plan was made to shift to an online event, there were limited options available.Honestly, it was online or cancel.
I was super fortunate to have some amazing speakers who agreed to adapt slightly and record their sessions before the event, so they could be played as a pre-recorded section. This proved to be a huge plus on the day, as the sessions could be lined up and signal/ connection was slightly less of a concern. Additionally, this meant our speakers where available to reply live via the chat box to attendees thoughts, feedback and questions.
That interaction was key to keeping the day running and ensuring a good flow throughout the day. With the event running 11.30am/12pm to 4pm attendees wellbeing was a big consideration when replanning the event. In addition to the planned midway break, short intervals were added after each workshop, with the encouragement that attendees looked away from the screen for five minute intervals and moved around. Four+ hours is a long time to be on a video call, so these breaks became super important.
Moving to online had another big change – no big hugs, waves across the room, no private chats with that person you know from online but are now meeting for the first time. That was something I really noticed and something I still think about.
But whoosh, the positive. Having no location, being online massively fitted in with the idea of being more accessible and having attendees from across the UK showed that there is a desire to attend from people that may not be able to travel to a location because of the travel time or cost. Having an online option really fits well with one of our key themes, being inclusive/ accessible – keeping an online option is definitely something that will be looked at for 2021.
Looking Forward
There is a growing number of tasks, thought processes and considerations that need to be made with an event such as this. I am super-glad that from September 2020 there will be MHBA Community Leaders who will be helping me with the evolution of the Awards and our journey moving forward.
One group of people I have not mentioned yet is our sponsors, these awesome people have helped the event run, provide insight, support and encouragement at needed times. A huge thanks to our sponsors who this year were: Damien Smith, Know Yourself Podcast, Big Man Beard, Mental Movement Magazine, Instant Counselling and Vuelio.
I am delighted there was still a Mental Health Blog Awards 2020, but being honest it was a lot of effort and stress. Hopefully we are in person next year, but whatever happens, however the event is delivered; I feel much more confident that we can be hosted online and that it opens up possibilities for us in terms of inclusion and accessibility. I look forward to hopefully seeing some of you at next year's Mental Health Blog Awards.
https://www.vuelio.com/uk/wp-content/uploads/2020/08/Mental-Health-Blog-Awards.jpg
430
760
Phoebe-Jane Boyd
https://www.vuelio.com/uk/wp-content/uploads/2019/09/vuelio-logo.png
Phoebe-Jane Boyd
2020-08-11 14:06:06
2020-08-11 14:11:21
Mental Health Blog Awards Moves To Online Delivery