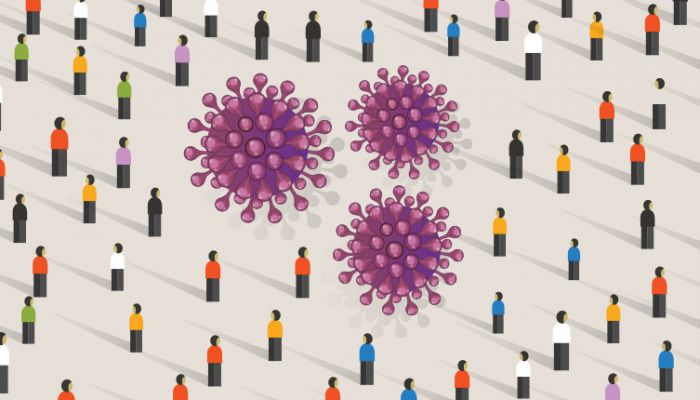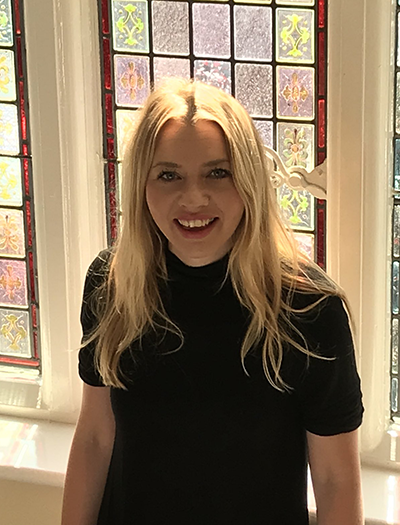 This is a guest post from Charlotte King, fellowships and communications coordinator at the Leicester Institute for Advanced Studies at the University of Leicester. Her work here is her own views and does not reflect those of the university.
The pandemic has profoundly impacted the ways in which we think about health and risk within and beyond our immediate community. While common anxieties surround the frank fear of death and wellbeing, nothing has exposed societal inequalities quite like COVID-19. 
Our information environment has engaged with the somewhat misleading meta-narrative that the virus is an equaliser, yet 'we're all in this together' is a more problematic phrase for those experiencing the brunt of the pandemic than those often responsible for producing the messaging. If our understanding of society is largely shaped by information flow through the platforms we access, there is an inherent danger that our perception is tainted by bias frames toward particular socio-political issues. As the city of Leicester experienced the first prolonged lockdown in the UK, the narrative of the pandemic soon became discriminatory against BAME communities, many of whom already experience systematic racism.
Many have noted the messaging that BAME communities are at increased risk, yet few messages illustrate why this is the case. The lack of clarity has led to a stigma surrounding BAME communities which has seen an exacerbation from anti-Asian sentiment to the targeting of BAME communities more widely. While it is clear that those who have continued employment in the workplace are more exposed to the virus than those sheltering, what is less clear is how our personal environments disproportionately impact the agency one has over their health and risk-taking during this time.
Multi-dimensional factors surrounding underlying health conditions, access to healthcare and health communications, class, employment, diet and the status of accommodation all reveal disproportionate ways in which people are able to adhere to health guidance. While these are far too expansive to discuss here, it is important to note that the issue of inequality and public health is sensitive, and far too complex to understand through hegemonic stories surrounding it.
Here I will unpack just a few issues on disproportionate vulnerability. Economic stability has weighed on the minds of many in the UK, and those who are pressured into working during the pandemic are undoubtedly exposed to an extent others are not. Adding salt to the wound, there is a disproportionate effect on BAME communities through the lens of economic stability. This divide is further emphasised by those who lack the luxury of social distancing, contributing towards the extent to which one can safely operate during the pandemic. This reveals a profound disparity between the rich and poor, and while many experience mental health concerns during lockdown, it is evident that it is not the same for everybody.
Alongside circumstantial differences, language also plays a significant role for migrant communities. Leicester City Council distributed health guidance in a variety of the main languages spoken within the city, yet this is an anomaly to otherwise English-dominant communications. The danger surrounding this is the further stigmatisation of migrants on the basis of immersion and integration, when discussion of public health should remain an issue of health as a human right; regardless of language, race, gender or nationality. As researchers and scientists are working hard to demystify the issue of ethnicity, class and health, it must be brought to the forefront of public opinion, through the narrative of public health, that the alienation of certain groups within a profoundly multicultural nation is causing a rift among UK citizens.
Generally, when it comes to public health, we have cultivated a culture of trust between ourselves and the top-down news stories. Yet the human aspect behind the BAME story is omitted from headlines, unmasking the frailty of our society. As we move our news sources online, algorithms cause us to become, often unknowingly, immersed into dominant stories and misinformation, undermining a complete narrative to be shaped when it comes to public health. Herein lies the paradox of pluralistic societies; we live side by side with differential signifiers of our times, with little common understanding of our wider cultural makeup.
We have a societal responsibility to incorporate BAME stories into our national health narrative, or the profound effects of alienation and systemic discrimination of BAME communities will be exacerbated to an unknown end. A bottom-up approach would demand a shift towards a more divisive social understanding, and would offer a platform for the all too often silenced voices to be heard, rather than blanketed through the stories we currently receive.
For the pandemic, a fundamentally human story, we are missing the perspective of so many, causing us to drift further away from having the complete picture of how our society is coping with the current context.
https://www.vuelio.com/uk/wp-content/uploads/2020/08/BlAME-game.png
430
760
Phoebe-Jane Boyd
https://www.vuelio.com/uk/wp-content/uploads/2019/09/vuelio-logo.png
Phoebe-Jane Boyd
2020-08-10 14:55:32
2020-08-10 14:55:32
The BlAME game