CIPR survey finds mental health of 8 in 10 PRs has been impacted by COVID-19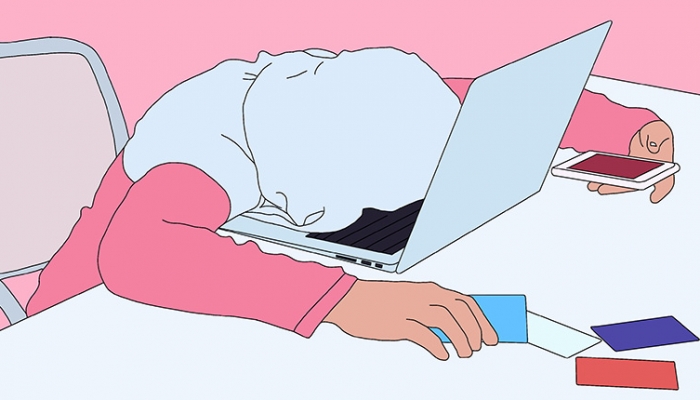 82% of PR and communications professionals surveyed by CIPR's Health Group answered 'yes' to having felt an impact on their mental health during the coronavirus pandemic.
The survey, exploring the impact of the COVID-19 crisis on those within the industry, asked questions focusing on the pandemic's effect on both teams and individuals, how prepared companies had been, as well the continuing value of communications. The results show an industry working harder than ever through increasingly stressful times, on both personal and professional levels.
Findings from the CIPR Health Group:
– Nearly 50% of PR practitioners have been working longer hours, with one-third of practitioners working an extra 1-2 hours per day. Over 15% have been working five or more extra hours a day
– Around 85% worked overtime unpaid
– Just over 59% have seen their role and responsibilities change as a result of COVID-19
– 28% hadn't taken any annual leave
– Less than a quarter had accessed mental health support over the last six months
– More than half of respondents said their organisation placed 'a lot' of value on communications during the crisis
That PR practitioners are pushing themselves to the limit while working through such challenging circumstances follows on from the flagging of mental health issues within the industry in last year's CIPR State of the Profession survey. The 2019 report found a quarter (23%) of PRs had taken sickness absence from work on the grounds of stress, anxiety or depression.
Speaking on the results from the latest survey of its members, CIPR Health Group Chair Rachel Royall summed up the extraordinary stress happening within the industry: 'Many people have made huge personal sacrifices in relation to not being able to see vulnerable family members, to dealing with the challenges of bereavement or family members being diagnosed with illness. Many individuals were furloughed, or grappled with maintaining their business, not to mention the stress of homeschooling.
'I have been astounded by the excellence in professional practice that I have observed over the last few months – however, we must now make sure we look after our healthcare comms community and their wellbeing. Check in on your colleagues, take a break and be kind to yourself.'
To help with the increased pressures of work during the pandemic, free access to the iprovision Mental Health Hotline, accredited counsellors, as well as support for those with personal, legal and financial difficulties, has been made available by the CIPR to its members.
Read more from the results of this CIPR Health Group survey on the website.
https://www.vuelio.com/uk/wp-content/uploads/2020/08/Work-related-stress.jpg
430
760
Phoebe-Jane Boyd
https://www.vuelio.com/uk/wp-content/uploads/2019/09/vuelio-logo.png
Phoebe-Jane Boyd
2020-08-10 11:41:06
2020-08-10 11:41:06
CIPR survey finds mental health of 8 in 10 PRs has been impacted by COVID-19