6 groups for freelance PRs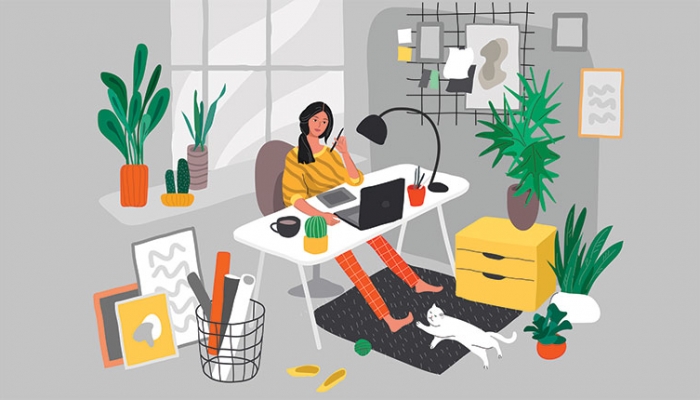 The part of freelancing that is working through uncertainty and unpredictability in sometimes solitary circumstances has been ramped up to 11 during the pandemic, which has impacted clients' budgets, confidence and creativity.
Here are six groups to check out if you're a freelancer looking for extra support, advice or a quick way to pick up new commissions and clients as the industry works its way towards recovery.
1) Leapers.co
For freelancers and the self-employed, Leapers has 3,500 members across 22 time zones. Join for access to its free supportive slack channel, regular articles on self-employment and mental health, and conversations with other freelancers. There's the Slack channel for #askanything questions, #brainfood for inspiration or #littlewins for celebrating, and ebooks to download for techniques on looking after yourself while working for yourself.
2) No. 1 Freelance Media Women
Freelancers working across all areas of the media are welcome here, so that's PRs as well as writers, photographers and designers. While this Facebook group was originally created back in September 2008 as a place for female freelance journalists to connect, there's a flourishing and supportive community for people in public relations, too – PR Hour is at 11am every Monday.
3) The Work Crowd
In this crowd are over 2,000 freelancers working across marketing, digital communications and public relations. The platform enables freelancers to set up profiles to win project work, pitch and engage clients, and you can find highlights from recent masterclasses and its Bootcamp Series on its blog – topics include PR and reputation management, knowing your audience in content marketing and new markets and territories.
4) Freelance PRs
This private Facebook group is where freelance PRs and copywriters can connect with others who understand their working woes. Run ideas for new briefs past others in the community, get advice on, as the About page puts it, 'all the bits that Gwyneth Paltrow never had to do in Sliding Doors when she gracefully set up her own PR agency and launched a restaurant with flowers in her hair'. Share, collaborate and support each other, without any naming and shaming of clients (bad 90s films, though – name and shame away).
5) The KitchenTable Community
Maybe sitting at the kitchen table on your own is losing its appeal and you're considering starting up your own small agency to start taking on bigger projects. The KitchenTable Community is for solo creatives – freelancers, and staffers, too – to find others with the info and advice they need to get started. The way the community itself puts it as part of its mission statement: 'people do their best work when they are happiest, and they tend to be happiest when left alone and given the freedom to base their career around their personal needs'.
6) The PR Cavalry
From the man that brought you the Freelance PRs Facebook group is The PR Cavalry. Nigel Sarbutts' second outing on this round-up connects freelancers with agencies using a 'PR Heat Map' with over 700 data points to determine the right fit. A little like Match.com for commissions and projects, but without the awkwardness, perhaps.
If there are associations, unions or groups you've found supportive during your career in PR that we can highlight, please do get in touch and let us know.
https://www.vuelio.com/uk/wp-content/uploads/2020/09/Freelance-PR-groups.jpg
430
760
Phoebe-Jane Boyd
https://www.vuelio.com/uk/wp-content/uploads/2019/09/vuelio-logo.png
Phoebe-Jane Boyd
2020-09-07 10:01:55
2020-09-09 09:48:02
6 groups for freelance PRs