6 more of the best books for PR Professionals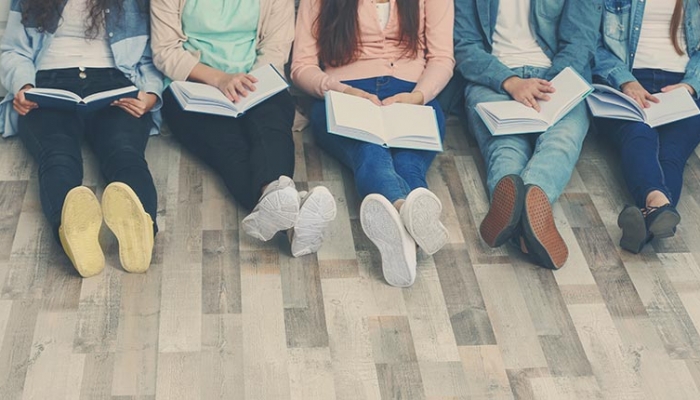 For those who haven't yet given up on their 2021 resolution to read more, or who just want an inspirational read or two, here are six more PR-related books to get stuck into in your down time.
Get refreshers on creating ideas that stick, the need for diversity in leadership and how to tell powerful stories with meaning.
Made to Stick: Why Some Ideas Survive and Others Die by Chip and Dan Heath
If the theory of stickiness put forward in Malcolm Gladwell's The Tipping Point has always stuck in your mind and you want more ideas for creating super-sticky campaigns, brothers Chip and Dan can help. Their 2007 book includes examples of stories that have stuck in the public consciousness and what those in PR and comms can learn from them.
#FuturePRoof Edition Five: The impact of COVID-19 on NHS comms from #FuturePRoof, founded by Sarah Waddington
NHS comms professionals continue to face extreme challenges during the global pandemic – November 2020's FuturePRoof release gathers together 16 essays from those working in the field and covers the challenges of effective internal communications during times of such unpredictability. Read more about the latest from #FuturePRoof here.
The Art & Craft of PR: Creating the Mindset and Skills to Succeed in Public Relations Today by Sandra Stahl
Sandra Stahl's 2018 book works as a manual for mixing your business objectives with creativity for successful outcomes. Putting forward the view that the PR industry needs those with expertise in psychology, human behavior and philosophy just as much as PR and journalism, here is where to pick up some skills to fine-tool your own craft.
Diverse Voices: Profiles in Leadership by Barry Spector and Shelley Spector
Public relations is an industry with much to do to become truly representative of the public it seeks to engage and inspire. Barry and Shelly Spector's 2018 book features interviews with those in leadership roles across a variety of organisations and agencies to highlight the obstacles they've faced as well as lessons those in PR can learn from for success in their own careers.
Exploring Public Relations and Management Communication (Fifth Edition) edited by Ralph Tench and Stephen Waddington
Pearson's fifth edition exploring aspects of PR and management comms features contributions from 35 international industry thought leaders and covers topics including media and measurement, brand reputation and celebrity. Check out its ethical frameworks, case studies and practitioners' diaries – read more about the book here.
PR for Humans: how business leaders tell powerful stories by Mike Sergeant
Former BBC, Sky and Reuters reporter Mike Sergeant believes that 'the most powerful communication is always delivered by humans, for humans' – which is lucky for the human-filled PR industry that seeks to tell meaningful stories to its audiences. This 2019 book shares the secrets of good storytelling for all humans looking to communicate good ideas.
If you missed our first six recommended reads for PRs, check them out here.
https://www.vuelio.com/uk/wp-content/uploads/2021/01/More-of-the-best-books-for-PRs.jpg
430
760
Phoebe-Jane Boyd
https://www.vuelio.com/uk/wp-content/uploads/2019/09/vuelio-logo.png
Phoebe-Jane Boyd
2021-01-25 11:43:53
2021-01-25 11:48:16
6 more of the best books for PR Professionals