'95% of comms from PRs is crap' – is Amol Rajan right?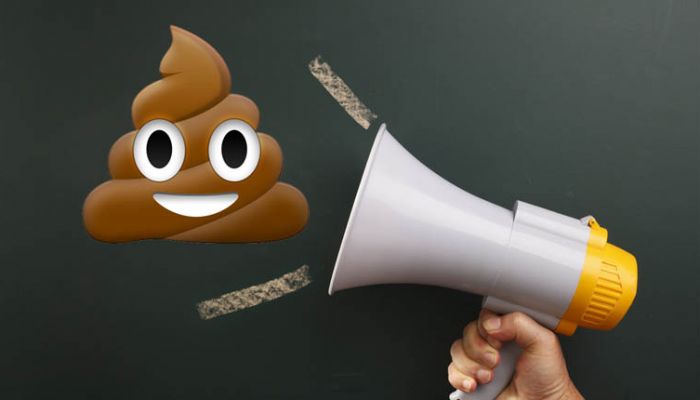 Amol Rajan, media editor at the BBC, gave a speech at the PR360 and Media360 gala dinner last week, in which he made the claim that 95% of comms from PRs is crap. He said this comms is: 'insulting, infuriating, irrelevant or a waste of time, or some combination of all of those'. Is he right?
Before we go further, it's worth pointing out that Rajan doesn't believe it's all doom and gloom – he explained that the remaining 5% 'makes all that crap worth it', but this is a silver lining at best.
The short answer to whether Rajan is right is obviously no, PR comms is so much more than media outreach, which is surely the bulk of what Rajan is talking about. And we do hear this at Vuelio, whether it's from journalists and editors like Rajan or freelancers, bloggers and social influencers, there's a sense that some PRs are sending irrelevant, see-what-sticks comms in the hopes for success-by-numbers.
Losing control
But this isn't the bulk of PR work, nor is it a majority of PRs. As Rajan continued, he said, in relation to public narratives: 'All of us in this room have to a very significant degree have lost control, and taking it back is impossible. A lot of people think of this as democracy in action. But when it comes to controlling the reputation of a brand or an individual, or crisis management, I think a better description is anarchy.'
This suggest Rajan does have a more comprehensive understanding of PR, and that bad press releases is not where his issue really lies. Is this more problematic for PR? Perhaps not. The suggestion that everyone is losing control of public narratives highlights this not as a PR problem but as the entire media industry's problem.
The rise of social media has to some extent given power to the people, but more so to the social media companies – the data aggregators who curate our experience online.
So, while direct access to individuals, businesses and leaders is surely a good thing for a democratic society, algorithms are creating oft-maligned echo chambers, and where once both PRs and journalist had control over their own, and others', stories, that power has slowly slipped away.
What's the solution?
Rajan offered two pieces of direction, if not full advice: 'It means recognising the yawning demographic divide whereby reaching young and old increasingly happens on completely different platforms and channels, both of which require time and expertise to master.
'It means realising, frankly, that your contacts book is not only constantly out of date, but is becoming more out of date by the minute.'
Let's take these one at a time – no one in PR should be targeting their audience, via influencers or others, through one channel. Rajan breaks it down into young and old, but the truth is there's a variety of reasons and demographic details that defines how someone consumes media, where they consume media and how they consume your narrative.
It's not just about social media, either. It's understanding the difference between all channels and mediums you and your audience use – that may be one of the myriad social platforms, print media (newspapers, local news or magazines), digital media or face-to-face at events or political surgeries. What's important is you continue to understand, track and react to the way your target audience behaves.
As Rajan points out, it's all of our jobs to stay on top of the tech and developments in the media, so we continue to reach our audience – our stakeholders – in the right places and understand how best to create messages for different platforms.
And then there's Rajan's final point – your contacts book is becoming out of date by the minute. We're not sure we agree with that. Obviously, Rajan doesn't use a media database that is continually updated by an in-house research team, which also allows you to record relationship status and search for new contacts based on the topics they're covering today, right now.
Amol Rajan does not have the Vuelio Media Database, but he is listed on it. Whether it's journalists, editors, broadcasters, bloggers, vloggers or social influencers – make sure your contacts book is always up to date; get a free demo of the Vuelio Media Database today.
https://www.vuelio.com/uk/wp-content/uploads/2019/05/95-of-comms-from-PRs-is-crap.jpg
430
760
Jake O'Neill
https://www.vuelio.com/uk/wp-content/uploads/2019/09/vuelio-logo.png
Jake O'Neill
2019-05-13 10:23:31
2019-05-13 10:23:31
'95% of comms from PRs is crap' – is Amol Rajan right?