Amber McNaught: Are honest reviews a thing of the past?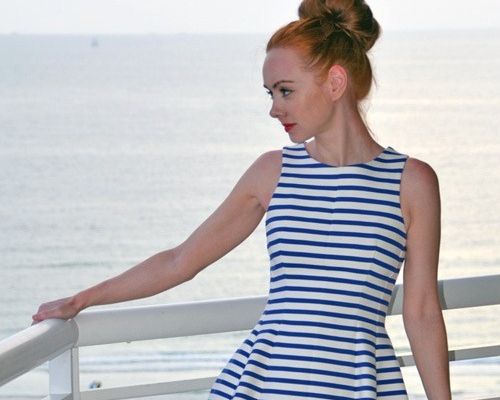 With the rise of digital media and subsequent growth in e-commerce opportunities, blogs have become a sweet spot for marketers looking to disguise a sales pitch in a personal recommendation or review posted by the so-called average consumer. There is no denying that bloggers are very much the key influencers, as marketers – be they manufacturers, retailers or restaurants brands – have been quick to appreciate.
For bloggers however, is integrity being compromised? Are they running a risk of converting their posts into advertorials and their pictures into billboards?
This week we ask Amber McNaught, author of a successful network of fashion, lifestyle and beauty blogs including Forever Amber, The Fashion Police and Shoeperwoman, on her thoughts on whether honest reviews are a thing of the past:
I can only speak for myself, but I don't accept payment for reviews, and always make it clear that I will review the item honestly: I hate the thought of my readers spending their hard-earned cash on something that doesn't work, just because I recommended it, so it's very important to me to be totally honest. I have, however, been approached by brands offering cash for positive reviews, or telling me that if I don't like the item, I must return it and not write about it: I always decline these offers, but will then see the products pop up on other blogs (often without disclosure that the blogger was paid), which is concerning.
I think one issue (although this is perhaps more pertinent to fashion blogging than beauty blogging) is that I've noticed both brands and bloggers have started to use the word "review" when what they really mean is "advert". Brands ask me to "review" an item when what they really want is for me simply to photograph and wear it: to me, this is an advert rather than a "review", and I do charge for advertising, but I feel the terminology used could be quite confusing to new bloggers, for whom it is normal to be paid for a "review", and to agree to the conditions set out by the brands paying them.
https://www.vuelio.com/uk/wp-content/uploads/2014/08/forever-amber2.jpg
435
500
Priyanka Dayal
https://www.vuelio.com/uk/wp-content/uploads/2019/09/vuelio-logo.png
Priyanka Dayal
2014-08-04 09:33:18
2014-08-04 09:33:18
Amber McNaught: Are honest reviews a thing of the past?