Journalist Spotlight: Katie Glass, columnist for The Sunday Times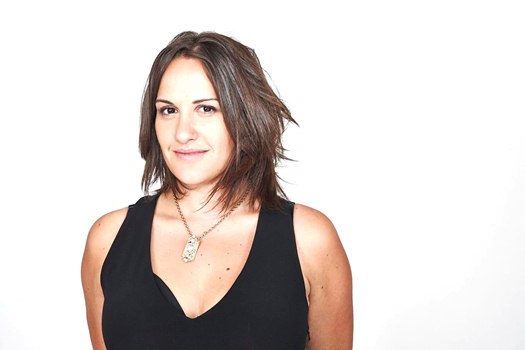 Whether it's about slut shaming, mortgages, webcam girls or the civil unrest in Egypt, The Sunday Times columnist, Katie Glass brings wit, lucidity and a sense of ease to the multitude of topics she writes on.
It's not surprising that she was awarded the Young Stationer's Prize 2014 last month in recognition of her "fabulous turn of phrase" and "engaging copy."
Taking time out from the story she is covering in Wales, Katie spoke to Vuelio about how she uses social media to do her job, the challenges of publishing behind a paywall, working with PRs and why she's a bit geeky.
Congratulations on winning the Young Stationers' Prize 2014. How does it feel? I'm absolutely thrilled. I've never won a prize at school, this is the first time I've won anything so it's  exciting! The award is for under-forties in the print, press and publishing industries in recognition of their work. I was shortlisted with some fantastic people including Andy Barker, editor of the Evening Standard magazine and Nick Coveney, editor at Hodder Children's Book. I was really flattered to be in such great company and it also meant a lot that the award was judged by people in the industry. I never thought I stood a chance of winning, so it means a lot to me.
What does this award mean for The Sunday Times? Sarah Baxter, who is now deputy editor of The Sunday Times and also editor of The Sunday Times magazine, trusted me to write a feature story six years ago for the magazine, even though I had never written a feature piece before.
I hope, for the paper, this award is a kind of thank you for the trust they showed in me then and all the opportunities they have given me since.
The Sunday Times is an amazing place for giving encouragement to young writers. It really champions young journalists and gives them an opportunity to prove themselves. This award is a reflection of that trust.
How do you use social media to write, research and distribute content? Social media is very important for every story I write. It gives me an idea of what people are talking about and is a measure of how people are thinking. Some publications I enjoy reading such as Vice Magazine, n+1 and Jezebel, always post their stories on social media and this is where and how I am always finding new ideas.
After a story is published I use social media as a way to engage with readers. As a writer you spend a significant portion of your time alone in a room writing and occasionally you wonder if you're talking to yourself! So it's great when people tweet you about things you've written and you're able to discuss ideas and take up topics beyond the page.
What are the challenges of publishing behind a paywall? Is it sustainable? It can be frustrating behind a paywall. If I publish a news story for instance, it is easily picked up and published by another publication which is free and then you have people reading my story on another website under another author.
But actually I don't think the real problem is the paywall – but that what's not sustainable is having free content online – if people are reading news on their phones for free at dinner – how, as a journalist, are we all going to get paid? So perhaps long term, the paywall is the only viable way to keep the news industry going.
How do you work with PRs? What can do better in working with you? I go on holiday, take them to karaoke and get drunk with them! Loads of my friends are in PR!
But really, I do love talking to PRs – I find email the best way to interact with PR professionals. Receiving press releases can feed into what I am doing and keeps me informed on what is happening in the areas that are of interest to me. The only time I get frustrated with PRs is when they get in touch with me about jewellery or something else I don't write about.
The best PRs know what you do, what's relevant, they have an eye for what makes a good story. Good PRs are good journalists because they know things before you do but it's about finding the media or person who will take the story furthest.
Take Five 
Who is your favourite columnist? Tanya Gold because I don't think anyone can articulate feelings the way she can. And my all-time favourite is Julie Burchill – there's no one as good as her.
What super power would you have? America (joke!)
Would you go forward or back in time? Neither. I'm having too much fun at the moment.
Do you have any surprising hobbies or interests? I'm quite geeky – love comic books and records
Who would play you in a film? Don't know about that one. That's too narcissistic, even for me.
Editorial information on Katie Glass and thousands of other media contacts, can be found in the Vuelio Media Database.
https://www.vuelio.com/uk/wp-content/uploads/2014/08/Katie_Glass.jpg
350
525
Priyanka Dayal
https://www.vuelio.com/uk/wp-content/uploads/2023/09/vuelio-logo-200px.png
Priyanka Dayal
2014-08-05 09:37:12
2017-02-13 09:48:40
Journalist Spotlight: Katie Glass, columnist for The Sunday Times