Audit sector reforms: Government publishes white paper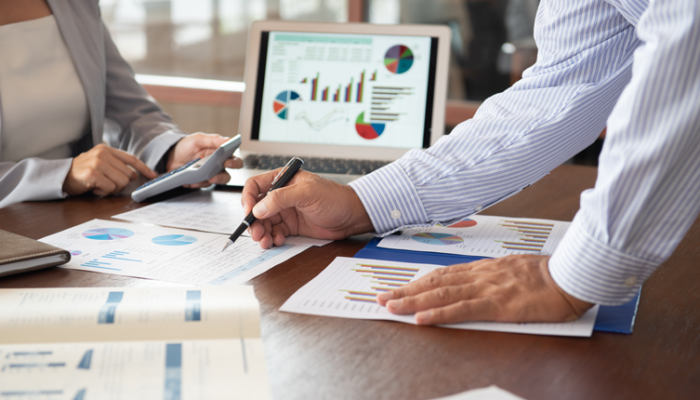 Today sees the release of a wide-ranging package of reforms for the audit sector by the Government, in the form of a white paper called 'Restoring trust in audit and corporate governance'.
Launching the document, Business, Energy and Industrial Strategy Secretary Kwasi Kwarteng said: 'It's clear from large-scale collapses like Thomas Cook, Carillion and BHS that Britain's audit regime needs to be modernised with a package of sensible, proportionate reforms' and 'restoring trust in our corporate governance regime and encouraging greater transparency' would 'provide investors with clarity and certainty, cement the UK's position as the best place in the world to do business, and protect jobs across the country'.
How did we get here?
The audit industry has come under increasing scrutiny over the last few years, with cases such as those mentioned by Kwarteng drawing public and political attention to the sector's practices and its regulation.
The joint report on the Carillion collapse by the Commons Business, Energy & Industrial Strategy and Work & Pensions Committees criticised the 'Big Four' audit firms. It noted that KPMG was 'complacently signing off the directors' increasingly fantastical figures', Deloitte was 'either unable to identify effectively to the board the risks associated with their business practices, unwilling to do so, or too readily ignored them', EY provided 'six months of failed turnaround advice' and PwC had 'benefited regardless of the fate of the company', having advised Carillion and the Government prior to the collapse and served as its special managers subsequently. The Committees concluded that they had 'no confidence' in the sector's regulator, the Financial Reporting Council.
These concerns have led to three reviews of the industry, whose findings today's white paper reacts to:
In December 2018, Sir John Kingman's Independent Review of the Financial Reporting Council It described the FRC as 'an institution constructed in a different era – a rather ramshackle house, cobbled together with all sorts of extensions over time' and called for it to be replaced by a new Audit, Reporting and Governance Authority.
In April 2019 the final report of the Competition and Markets Authority's statutory audit market study proposed legislative change to improve competition in the sector in December 2018, including separating audit from consulting services and introducing a 'joint audit' system under which audits of FTSE350 companies would have to be conducted by two firms, one of which would be outside the Big Four.
In December 2019, the final report of Sir Donald's Brydon's Independent Review into the Quality and Effectiveness of Audit was published. Brydon called for 'a fundamental shift in definition and approach' and a 'change in mindset', noting that while 'audit is not broken', it 'has lost its way and all actors in the audit process bear some measure of responsibility'. He stated that the central objective of his review was 'making audit more informative to its users'.
What is proposed?
The 232-page document contains a wide range of detailed proposals, which stakeholders will be grappling with in the weeks to come. Key proposals include action to tackle the dominance of the 'Big Four' firms in the market. Large companies will be required to use a 'challenger' firm to conduct a meaningful portion of their annual audit and, if competition doesn't improve, there could be a cap on the Big Four's market share of FTSE350 audits.
There will be a new regulator, the Audit, Reporting and Governance Authority (ARGA), replacing the Financial Reporting Council, with the power to impose an operational split between accountancy firms' audit and non-audit functions to reduce the risk of conflicts of interest. It will be backed by legislation, funded by a mandatory levy and would have stronger powers to enforce standards. Audit and assurance professionals will be encouraged to work towards a new audit profession, rather than being a subset of the accountant profession. The definition of 'Public Interest Entity' will be widened to include very large non-listed companies, which will need to meet more stringent requirements.
Auditors and directors are to be given new reporting obligations on detecting and preventing fraud, and audit will be extended beyond companies' financial reports to consider wider performance, such as on climate targets.
There are also a range of proposals to increase the accountability of directors of large companies, including fines and suspensions for the most serious failings and measures to reclaim directors' bonuses in the event of these failings or company collapses. Large companies will also be required to be more transparent about their finances, not paying out dividends or bonuses when they could be facing insolvency, and being required to publish annual 'resilience statements' setting out how they are mitigating short and long term risks, such as climate change.
What has the reaction been?
Given the scale of the Government's proposals, it's clear that a lot of bodies in the sector will be taking their time to arrive at a detailed assessment of their implications. Nevertheless, they seem to have been broadly welcomed. Maggie McGhee, executive director of ACCA, said that the Government's proposals contain 'a lot to consider' but her organisation's initial response was 'to welcome the depth and breadth of what is being proposed'. Michael Izza, ICAEW Chief Executive, said that 'modernising corporate governance is a vital part of sustaining public confidence' and urged the Government 'to get on with implementation as quickly as possible'.
Deloitte has urged a wide range of bodies to give their input into the consultation, with UK managing partner Stephen Griggs noting that 'only widespread input from across the business community will ensure audit and the whole corporate governance regime evolves to better meet society's expectations', and claiming the white paper 'provides a significant opportunity to enhance the reputation of the UK as a leading capital market and strengthen its position in the global economy'.
This position was echoed by PwC, whose Chairman and Senior Partner Kevin Ellis said reform could make 'the UK an even more attractive destination for foreign investment' and 'the views of a wide range of businesses, investors and other interested parties will be key'. KMPG agreed that the reforms would 'demonstrate we are a fantastic country to invest in' and welcomed the introduction of 'a resilience statement, including Environmental, Social and Governance disclosures'.
Labour's Shadow Business, Energy and Industrial Strategy Secretary Ed Miliband said there were 'real questions' about the sufficiency of the measures. He said he welcomed proposals such as 'tougher penalties for individual company directors where there are serious failings' but regretted that some independent reform proposals had been watered down, including 'mandatory joint audits between the big four and challenger firms'. He called for 'a structural split between the audit and non-audit parts of business practises' to remain an option.
What happens next?
The consultation on the proposals in the white paper is open until 8 July 2021. The Government says that responses to this will inform draft legislation to be laid before Parliament when time allows, while many measures not requiring legislation are being taken forward by the Financial Reporting Council. It notes that auditors and others have the scope 'to take action on their own initiative' in the meantime, such as on 'defining and developing a new audit profession'.
Kwarteng claims that an 'appropriate timetable' will be followed to implement the plans given 'the serious challenges that businesses are facing because of the pandemic'. The Government says its overall approach will be to quickly bring into effect measures that don't 'directly impact on businesses' and to quickly commence 'measures with significant impacts on those regulated by the new regulator' (perhaps with phase in or transition periods), but to consider 'measures with significant impacts on wider business' for later commencement, a transition period or phasing in.
https://www.vuelio.com/uk/wp-content/uploads/2021/03/Auditor-1.png
430
760
Thomas Stevenson
https://www.vuelio.com/uk/wp-content/uploads/2019/09/vuelio-logo.png
Thomas Stevenson
2021-03-18 17:18:49
2021-03-18 19:27:10
Audit sector reforms: Government publishes white paper