Authentic luxury experiences: Jess Gibson's The Travelista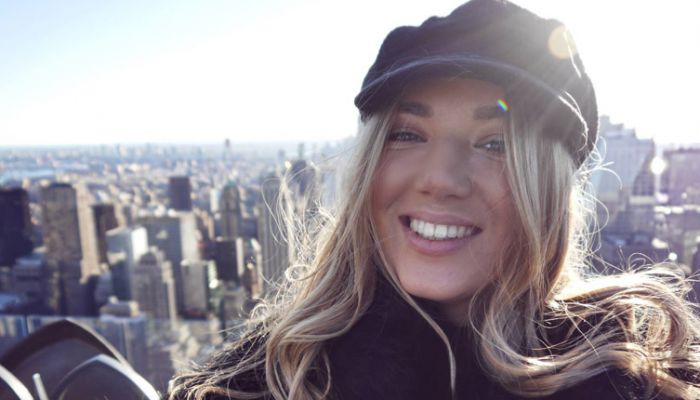 The Travelista was inspired by Jess Gibson's love of travel and writing, and is now a space for her to share adventures from across the world. Recently ranked in the Top 10 Luxury Travel Blogs, The Travelista features everything from ice skating on frozen lakes in Canada to elephants in Thailand.
We spoke to Jess, who is on Twitter here and Instagram here, about the best destinations for first time travellers, places she still wants to go and working with PRs to diversify her content.
What makes your blog successful?
I think I have a good business head on my shoulders, which is vital for bloggers that want to become full time. Behind the blog posts, tweets and Instagram stories, I am constantly writing proposals, pitching ideas and negotiating projects with brands and PRs. I thrive off the business aspect of running my blog and have enjoyed turning my hobby into my job. In terms of my content, I try to find a good balance between storytelling and sharing informative posts that really help others to plan their own travels. The Travelista isn't just about sharing my travels, it's about giving people the inspiration and information they need to make their own travels happen.
What makes luxury travel better than other types?
To me, luxury travel isn't about sipping champagne in five-star hotels. To me, luxury travel is about those authentic once-in-a-lifetime experiences that really connect you with the places that you visit, and the people in them. Whether it's doing a hot air balloon safari over the Serengeti or scuba diving for Lobsters in The Caribbean, I think luxury travel is about having epic experiences that are unique to their destinations. This is the type of content I love to share.
What destination would you suggest to first time travellers?
Vietnam would be an incredible place to go for first time travellers (for the food alone!) I would recommend doing a north to south trip starting in Hanoi and ending in Ho Chi Minh City, stopping at places like Ha Long Bay and Hoi An on the way. I wrote a three-week itinerary for Vietnam and it's still one of my top performing posts.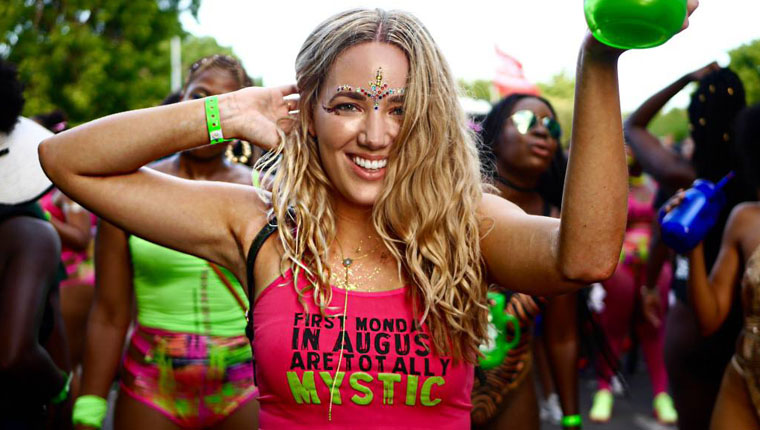 What about seasoned travellers?
For seasoned travellers, I would recommend Guatemala. I did a tour of Guatemala and absolutely fell in love with the country. From the Mayan ruins to the incredible fusion food, there is so much culture there. My favourite place was the colourful town of Antigua.
Is there anywhere on your bucket list you've yet to visit?
There are so many places! I am yet to step foot in South America and would love to visit the likes of Costa Rica and Argentina. I'm also dreaming of visiting Australia and I'd love to discover the Deep South of the USA. There's just something about that part of the US that I find really intriguing.
If you could only take three items with you when travelling, what would they be?
It would have to be my camera (for photos), my favourite Clarins moisturiser, and an eye mask (great for sleeping on planes and combatting jet lag).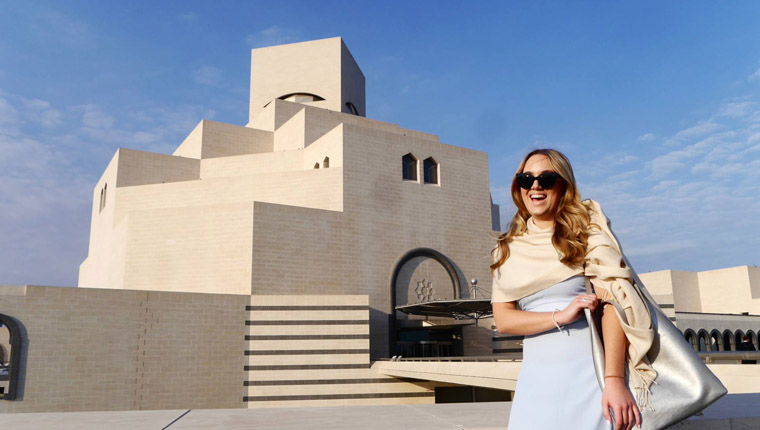 What should PRs know about you?
I'm a full-time travel blogger. I'm 27 and live in Leeds, although I am regularly down in London for events and meetings. I love to work with travel brands but I also work with large consumer brands in a travel context. This year, I am planning to diversify my content to share more lifestyle topics and to blog about experiences that are closer to home in Yorkshire. I also want to create more style and interiors content. I love working with PRs so please do get in touch, even if it's just to say hi and request a media kit!
What's the best PR/brand campaign you've worked on?
This February, I partnered with Travel Alberta, who are represented by KBC PR. I worked with KBC PR to put together an epic winter road trip through the Canadian Rockies. I loved this campaign because I felt like it was a real collaborative effort between myself and the PR. I considered the clients objectives and pitched a campaign that I felt would meet the objectives and also align perfectly with my audience. The trip was completely tailor made and so although the content was sponsored, it seamlessly fit in with my blog and social channels so my audience responded really well to it. In short, it was a perfect fit.
What do you call yourself (blogger/influencer/content creator)?
In my head I will always be a blogger but I am happy to embrace the new term of influencer as I think it is a great umbrella term. With the growth of social media and video, I do offer much more than just my blog now and social media is equally as important these days. I would also define as a content creator as content is essentially the service that my brand and business is selling.
What other blogs do you read?
My go-to blogs include Silverspoon London for travel, Hannah Gale for lifestyle, Apartment No.4 for interiors and Fashion Mumblr for fashion.
The Travelista are both listed, with profiles, on the Vuelio Database, along with thousands of other bloggers, journalists, bloggers, MPs and SpAds.  
https://www.vuelio.com/uk/wp-content/uploads/2018/04/Jess-Gibson-pic-1.jpg
430
760
Holly Hodges
https://www.vuelio.com/uk/wp-content/uploads/2019/09/vuelio-logo.png
Holly Hodges
2018-04-19 14:44:24
2018-04-19 14:44:24
Authentic luxury experiences: Jess Gibson's The Travelista