The Best Parent Blog in the UK: Harriet Shearsmith's Toby & Roo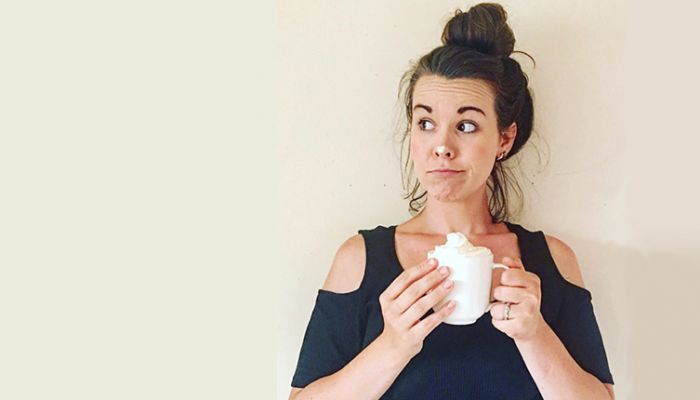 What does it take to be the best parenting blog in the UK? Harriet Shearsmith knows; she has the Vuelio Blog Award to prove it. With an honest perspective on parenting, family life and life in general, Toby & Roo has grown a huge following of parents and non-parents alike. We caught up with her to find out about 90-hour weeks(!), the difference between mummy and daddy bloggers, planning content with the kids and working creatively with PRs and brands.
What makes your blog successful?
I think because I treat my blog very much like a business and I work as hard as I possibly can at it, sometimes 90 hrs a week to try and market myself and create the best content I can. I threw everything at this because I needed it to work. I was stuck in a dead-end job and I couldn't see any out without losing precious time with my kids. It had to be successful.
I also think that, with the best will in the world, if you don't have content that is authentically 'you' then you aren't going to be truly successful. I hope that my personality shines through in everything that I do and that people can see that when they follow me.
Why did you start your blog?
I remember reading a blog called Babyccino Kids and I adored it, adored what these inspiring women stood for and what they were sharing. I noted that a lot of their blog was about sharing their tips and Internet finds and I thought 'ohh I know how to do that too. Why don't I share my tips, my finds and what I've discovered about parenting?' It evolved from there really.
How are mummy blogs different from dad blogs?
Oh, they are! My husband had just set up an Instagram account called TobyandRooDad and later on in the year we have plans for a blog for him. The community, the way that these awesome dads come together to create a supportive community for each other, is epic. I've always been a big believer in trying to make my own brand for 'parents' and not just mums but the truth is that there is a real niche in blogging for dads – men still do not communicate their feelings well verbally and it's a huge societal flaw that we ALL need to challenge so to see these men doing that is really awesome.
What's it like to be part of the mummy blogging community?
There are some absolutely brilliant women in this community that really inspire me and encourage me to question the way I've looked at political issues, women's issues and so much more. The parenting blogging community, be it on Instagram or via blogs etc, can be a really supportive place and a place where we can lift one another up and learn from one another.
How do you plan content with the kids?
Ha, with Peppa Pig, bribery and prayers. Honestly? I try to involve the kids as much as possible. There is very little that doesn't involve my children so that makes it a touch easier. As for writing and working, I do that while they are at school and after they are in bed. Weekends we go out and film, we take photos and, although they are aware that is what we're doing, they don't see it as anything different to normal because all parents are taking pictures of their families; I just happen to edit and use those photos for work once they have trotted off to play or to bed!
How do you feel about your kids growing up and reading the blog? (Are there any posts you DON'T want them reading?)
No, I would let them read everything – the sex, the tears, the anger and the love. I want my children to grow up realising that as people we have a vast array of emotions and this is our lives that I'm documenting – not just theirs but mine and their dads too.
What's your favourite collaboration with a brand or PR?
I have had so many that I have truly loved. I worked with Birds Eye last year and I think that will always have a special place in my heart because it was my first bigger campaign and as a whole (I was a part but not exclusive) it has also won awards and been accredited as 'campaign of the month' for March 2018 with Campaign Live.
I've also really enjoyed working with Tesco and Iceland who have had some fab creatives!
What should PRs know when contacting you?
You know what, I love a PR that chats to me. I love getting to know the people behind the screen – that's one of the things I really enjoy about the creative industry, it's SO friendly. People meet each other and greet with a hug, we go for coffee, we chat and we bounce creative content off each other. I really love getting a new brief through that has someone else's creative outline and they are asking me to fill in the blanks. Just chat to me – I'm actually pretty friendly and not scary at all!
What do you call yourself (blogger/content creator/influencer)?
Oh geez, the debates I've seen on this. In contracts I'm referred to as an influencer or talent (talent always gives me a giggle). I'm not sure 'blogger' covers it as I do just as much, if not more, on Instagram than my blog and content creator would probably be my favourite but for some reason I never really use it…
What other blogs do you read?
I've stopped reading a lot of blogs lately, I used to be much better but I've stepped back a bit now. I really enjoy Nomipalony.com for her feminist posts but I predominantly loiter around Instagram reading people's mini blogs on there!
Harriet and Toby & Roo are both listed, with profiles, on the Vuelio Database, along with thousands of other bloggers, journalists, bloggers, MPs and SpAds.  
https://www.vuelio.com/uk/wp-content/uploads/2018/04/Harriet-Shearsmith-for-Pablo.jpg
430
760
Merryn Williams
https://www.vuelio.com/uk/wp-content/uploads/2023/09/vuelio-logo-200px.png
Merryn Williams
2018-04-19 11:10:58
2018-04-19 11:10:58
The Best Parent Blog in the UK: Harriet Shearsmith's Toby & Roo