The benefits of coaching and mentoring in the workplace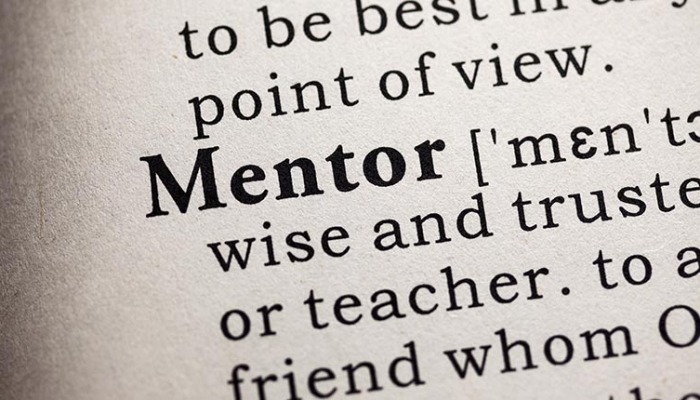 Mentoring can be a great way to help young people as they enter the world of work and learn to navigate office politics, discover the nuances of email and work etiquette. We caught up with mentor and Pulsar strategic account director Patrick Dalgleish and his mentee Franklin Nnodi to talk about their mentoring experience.
What made you want to take part in the IntoUniversity mentoring scheme?
Patrick Dalgleish: I had been thinking for a while that I'd like to 'give something back' and use some of my time and experience to help others. I went into it with an open mind, and looked at a few things from food charities, to environmental work, and came across IntoUniversity's corporate mentoring scheme which seemed to fit most neatly with my experience of having recently been through university (or at least not too long ago at the time!), I was in a settled job, and seemed to work well around my schedule.
Franklin Nnodi: It was an opportunity that was presented to me during sixth form and I simply thought 'why not'. I was eager to learn, network and better myself in any way and so to meet a professional mentor who is experienced and passionate in their role would be a huge opportunity to learn and get some answers to interesting questions.
How long did the scheme last and how did it fit around your working day/degree?
Patrick: The scheme formally lasted for 12 months, with the first half focused on preparing Franklin for uni – doing the applications, finding accommodation, talking through what to expect – and the second half being when Franklin started university and supporting him with any questions he might have.
The scheme formally ended after his 1st semester at uni, but Franklin and I continue to stay in regular contact two years later!
It fitted relatively easily around my working day, we would meet up usually once a month, when he was at school it was a little more challenging as we had to meet at the IntoUni premises – therefore I'd need to finish work a little bit early on that day, which Pulsar was always supportive of.
Franklin: Luckily myself and my mentor both live in the same part of London so I was able to meet him for coffee in his office and have our catchup (pre-COVID). If that wasn't possible then we'd usually schedule quarterly catchup calls via WhatsApp so I can keep him in the loop and up to date with any of my achievements or struggles I was experiencing.
Did you face any challenges during the mentoring? If so, what were they and how did you overcome them?
Patrick: The main challenge was finding ways to help Franklin as he very much knew what he wanted and where he wanted to be! And he's been extremely successful in achieving that.
Franklin also asked me whether Pulsar could help with providing work experience. It wasn't something we'd formally done before, but the HR team here were keen and created a insightful schedule for Franklin over the course of two weeks.
Franklin: No huge challenges, however, trying to organise meetups in person (pre-COVID) would be quite difficult due to his busy work schedule and the spontaneity of university events and commitments. Establishing good communication and planning well in advance is how we managed to keep in contact as frequently as we did.
What was your highlight in the mentoring experience and why?
Patrick: The highlight has just been getting to know Franklin and watching him progress through university. I felt genuinely proud when he let me know he'd been offered a graduate job with the investment firm Schroders at the end of his second year at uni.
Franklin: By having such a great relationship with my mentor, I was able to gain a spring insight week and a short summer work experience placement in his company. I was able to work closely alongside him and his colleagues and gain amazing insight into his industry.
What advice would you give to someone considering taking part in a mentoring scheme?
Patrick: Do it! Your experience will undoubtedly help a young person starting off in their university or professional career.
Franklin: Be organised, be honest, be enthusiastic and most importantly be willing to learn because these guys have made all the mistakes so you don't have to.
Finally, would you do it again?
Patrick: Absolutely!
Franklin: 1000% yes.
Find out more about social listening platform Pulsar.
https://www.vuelio.com/uk/wp-content/uploads/2021/02/The-Power-of-Mentoring.jpg
430
760
Rebecca Potts
https://www.vuelio.com/uk/wp-content/uploads/2023/09/vuelio-logo-200px.png
Rebecca Potts
2021-02-17 14:40:53
2021-02-17 14:40:53
The benefits of coaching and mentoring in the workplace