Blog spotlight: Becky Bowden, LifeStyleLinked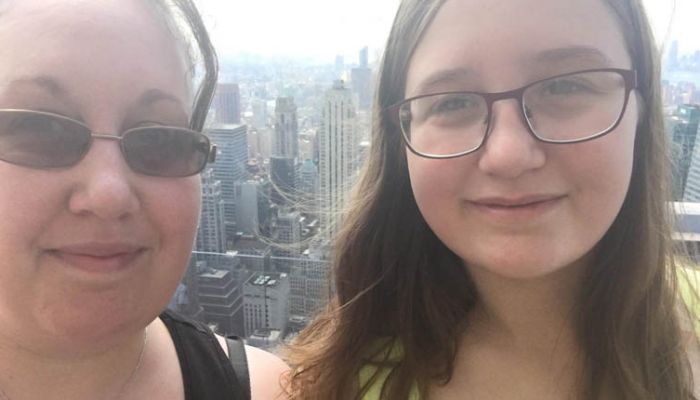 LifeStyleLinked is the fashion, travel, food, beauty and lifestyle blog that author Becky Bowden started 16 years ago. With everything from product reviews and tasting notes to car-buying advice and interiors tips, LifeStyleLinked is a one-stop-shop for lifestyle content. Becky spoke to us about Christmas, planning content, getting creative with brands and the joy of homecooking.
Why did you start your blog?
I started my blog when my (now 16-year-old) daughter was born. My Dad actually suggested it and even paid for my very first theme and registered the domain name. I have always loved writing and it felt like a great way to share my thoughts and meet other likeminded people online. I knew nothing about the ability to earn from a blog at that stage or how to work with brands and PRs so it really always has been a labour of love!
How has your blog changed over time?
I think as with all bloggers mine has gone through a number of different changes. I found that I wanted to cover many more topics than I initially planned and as the years went by there were so many amazing WordPress themes available that it made designing the blog itself so much easier and effective to navigate.
How do you plan content around such a broad topic base?
I spend a lot of time researching the different trends in all areas that LifeStyleLinked covers. I've been lucky enough to build up some amazing contacts with brands and PRs over the years and I do find that it really helps to be on their radar when it comes to new launches and news. These will very often spark an idea for a feature series or a product review that I think my readers would like. I also keep a pretty tight editorial calendar on my PC and a huge notebook of ideas, schedules and daily to-do lists. I'm a bit of a workaholic deep down but I think that comes when you are really passionate about your industry!
What's your favourite restaurant?
I'm a bit of a home-bird so I love to cook or order in and curl up with the family. If we go for day trips I love finding sweet little country pubs with a cosy vibe. Or just point me in the direction of anywhere that sells amazing pizza and pasta and I'm happy!
How important is Christmas to your blog?
Christmas is such an exciting time of the year for me. I absolutely love planning our yearly gift guides and readers really seem to enjoy those along with all of the festive features. I think there's such scope at this time of the year to really get creative with your content and write everything from personal blogs about how you celebrate, to image-driven features and gift guides with inspiration and shoppable links.
How do your social channels feed into your blog? Which one is the most important?
I think social obviously still plays a big part in how we promote content and it is great for keeping that line of communication open with everyone. I know Instagram has its ups and downs but I do think it's still my favourite social platform. I love how interactive the 'stories' aspect of Instagram allow me to be and although I don't shoot the beautifully edited 'selfie' type shots that seem to get the big hits on Instagram these days, I do still love giving sneak peeks of products and features that are going out and putting my own spin on things.
What's going to be the big topic for you in 2019?
Home decor, for sure! We have just bought our first family home here in Somerset and we're really excited about renovating it. I'm a huge fan of home decor blogs myself so I'm really excited to create blog content around any work that we do to the house over the next few years as well as how we eventually style it. It is such a beautiful Victorian house that there's going to be some real scope to get creative.
What one thing should PRs and brands know about you?
That I'm always open to new and exciting ways to create content online. I really want to push boundaries with blog content going forward and think that online editorial and exciting copy is still such a solid way to share our passions.
What are the best collaborations you've worked on?
I absolutely loved working with Thatchers cider in the summer. Not just because I got to sample a lot of cider-based drinks (honest!) but because they let me be so creative with the campaign. I came up with a summer cocktail using Thatchers and the brand loved my finished drink so much that they ended up taking it one step further and commissioning it for their official website! I really enjoyed styling and shooting the imagery for this one too.
Tesco Jersey Royals was an amazing campaign to work on and once again really allowed me to get creative. I was cooking, shooting and styling content to show some delicious ways to use the potatoes in your summer meals.
I also love beauty and fragrance collaborations. One recent campaign that was really fun to work on was with Nivea. I was challenged to shoot and style an Instagram post for a shower gel release and I really enjoyed using Instagram stories alongside this to explain a bit about why I chose a specific family photo alongside this and what the inspiration behind the finished image really was.
Essentially, I just really love when brands communicate to you the basic elements of what they want from the campaign but allow you that creativity to really put your own spin on the finished coverage.
What other blogs do you read?
I read a lot of renovation blogs at the moment for obvious reasons and I'm loving seeing what other people have done to their homes. I'll also always have a love of beauty blogs and lifestyle blogs as there's always something exciting to read about in these topics!
https://www.vuelio.com/uk/wp-content/uploads/2018/12/Becky-Bowden.jpg
430
760
Jake O'Neill
https://www.vuelio.com/uk/wp-content/uploads/2019/09/vuelio-logo.png
Jake O'Neill
2018-12-04 08:00:30
2018-12-05 15:53:26
Blog spotlight: Becky Bowden, LifeStyleLinked