Blogger Outreach: Fairysocks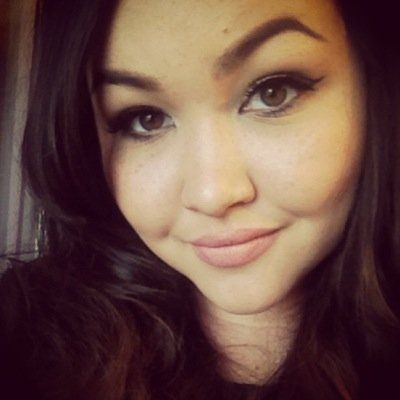 Speedy Spotlight with Joyce Vernals, a 19-year old psychology student from the North of England and author of  the beauty blog Fairysocks. Joyce spoke to us about keeping her blog true to her life (and that includes the imperfections!), the importance of networking with fellow bloggers and more posts to watch out for on student lifestyle.
Why should people read your blog? What makes it different? Well I love reading other people's blogs because I like being able to relate to people that I wouldn't normally be able to meet in real life. I also enjoy being able to gain inspiration and ideas for me to project in my own life, so I'd like to think that I can offer something similar to my own followers. Furthermore, I'd think that my own blog is different to others from my (bad) attempts at adding humour to my posts, which I really enjoy doing as I want to come across as a 'real' person in my posts. I don't want to be a blogger that tries to create this kind of envious 'perfect' lifestyle, so I do try to offer a range of different personal posts that show imperfections, as well as offering positive advice to help followers who can relate.
How do you measure the success of your website? For my blog to be a 'success' the most important thing for me is to continuously enjoy writing posts. This blog is a little space on the internet for me to be creative and express myself, so as long as I can do that and continue to be inspired, then I am successful. Obviously it's wonderful to be getting more comments and followers, as I love interacting and knowing that people are actually reading what I put, but I think this is just an added bonus that comes hand-in-hand with producing posts that I have enjoyed putting the effort into writing.
What's your favourite blog and why? I follow quite a few so I'd never be able to pick one, I read each blog for different reasons! However, I may be a little bias, but I love my sister Philippa's art and travel blog (www.cocoskies.com), I love seeing what she's up to and what she's been painting while we live apart! Also, I love Shabna (www.scheine.co.uk) and Fern's (www.fernelizabeth.com) blogs, I've known these girls for quite a while online and we've actually met up a few times in London. I love reading their blogs for style and beauty inspiration, they also both have unique writing styles which I adore.
What advice would you give to someone who wants to start a blog? I think the best advice may be a little obvious, but it's simple and true, and that is to be yourself! Write about anything you love and your passion will show, don't write anything that you feel you NEED to write in order to be 'in' with what everyone else is posting about. Your uniqueness will set you apart! Also, I'm really bad at this, but try and post routinely, even once a week, but don't do a Joyce where you'll post 10 posts in once week and then 2 every 3 years (I may be exaggerating here a little for dramatic effect, but you understand my point)!
How do you work with marketers and PRs? I mainly interact through my email that I have on my contact page, I'll then discuss what exactly they want me to be involved in and what I'd have to do, then I'll decide if this is right for my blog and the kind of content I want to share with my followers.
Can you list best practices for blogger outreach? I think social networks are so important for promoting your blog, but also for finding other blogs to read as well! I've found the majority of the blogs I follow through interaction on Twitter and Bloglovin! I would also definitely recommend going to any blogger events that you can, you get to actually meet other bloggers, which is so fun, and also the freebies aren't too bad either!
What has been your blogging highlight? I think just starting an actual blog in general and sticking to it has been the highlight, as I've wanted to do it for years but felt that I wouldn't have anything interesting to post about or if anyone would read it! But once you see the opportunity from a different perspective and see it as a chance to be creative in any way that you want, then it really begins and becomes something you're really proud of!
What will be big in your blogosphere in the coming months? Well I've moved back to university for my second year in my shared house, so definitely more posts about being a student, decor ideas, beauty favourites for autumn/winter and many more things! I kind of like not knowing exactly what I'm going to post, as the best ideas always come out of nowhere!
Editorial information on Joyce Vernals, Fairsocks and thousands of other media contacts and outlets, can be found in the CisionPoint Media Database.
https://www.vuelio.com/uk/wp-content/uploads/2014/10/Joyce.jpeg
400
400
Priyanka Dayal
https://www.vuelio.com/uk/wp-content/uploads/2019/09/vuelio-logo.png
Priyanka Dayal
2014-10-20 11:12:45
2014-10-20 11:12:45
Blogger Outreach: Fairysocks