The 1,000 London influencers – but you can't find them all on Twitter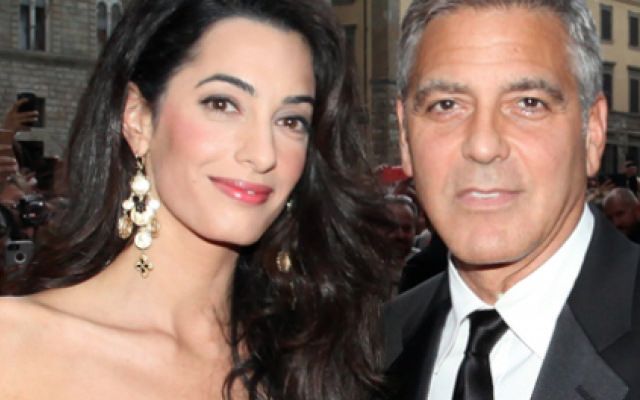 George Osborne is London's most influential person, at least according to a panel of panel of editors, critics and journalists behind The Evening Standard's 1,000 power list that was unveiled yesterday.
The Chancellor eclipsed Prince George, who ruled the list last year.
London Mayor Boris Johnson came in second, while Demis Hassabis, a renowned artificial intelligence (AI) mastermind occupied the third spot.
Newlywed Amal Clooney, the human rights barrister who is currently advising the Greek government came in at number four, and Mark Carney, Bank of England Governor at five.
The eighth annual edition of the list, features everyone that is anyone in London including eminent politicians, businesspeople, scientists, humanitarians, ambassadors, celebrities and the royals.
David Cameron squeezed into the leading list at #10, preceded by Amal Clooney, Prince Harry and even Victoria Beckham.
The publication unveiled the list and celebrated the launch of the Evening Standard's The 1000 magazine at a star-studded party held last evening at the Francis Crick Institute.
The 1000 is published in association with The Bill & Melinda Gates Foundation, Wellcome Trust and the Francis Crick Institute and was this year focussed on recognising the top contributors to science, medicine and global humanitarianism.
The Evening Standard editor Sarah Sands was quoted saying: 'Now is the time for the Evening Standard to celebrate London's wealth of scientific talent and ambition. This global capital is a great force for good in science and medicine. It is wonderful that London looks out and shoulders its international responsibilities.'
Cision decided to have some fun with the list so we've created our own ranking with the Top 10, based solely on their Twitter followers. What we found was that of the 10 power people, only four had active Twitter accounts and if we go by their Twitter influence, things sure look different, don't they?
1.. Victoria Beckham, designer & UN goodwill ambassador

2. Boris Johnson, Mayor of London

3. David Cameron, Prime Minister

4. George Osborne, Chancellor of the Exchequer

M.I.A. on Twitter:
Demis Hassabis, Deep Mind Technologies founder
Amal Clooney, Barrister
Mark Carney, Bank of England Governor
Theresa May, Home Secretary
 Prince Harry
Sir Paul Nurse, Francis Crick Institute chief executive and Nobel Prize-winning geneticist
Photo Courtesy of Hot Gossip Italia on Flickr
https://www.vuelio.com/uk/wp-content/uploads/2014/10/Amal.jpg
400
640
Priyanka Dayal
https://www.vuelio.com/uk/wp-content/uploads/2019/09/vuelio-logo.png
Priyanka Dayal
2014-10-17 14:04:05
2014-10-17 14:04:05
The 1,000 London influencers - but you can't find them all on Twitter