Blogger Outreach: Style Sunrise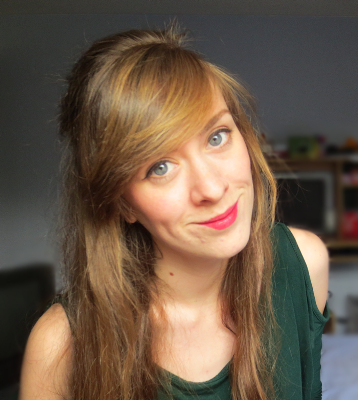 Speedy Spotlight with Karen Smith, author of the style blog, Style Sunrise. She spoke to us about the mix of topics that make up her blog, the best practices bloggers need to follow for better outreach and on hitting the 1,000 follower milestone on Bloglovin'.
Why should people read your blog? What makes it different? The overall theme of my blog is 'style'. This involves a wide range of topics such as: clothing, make up, jewellery and hairstyles! I tend to publish posts alternating between these themes so if you enjoy a mixture of topics, then hopefully my blog is for you!

How do you measure the success of your website? I'm still a fairly recent blogger but recently I ventured back to old posts and instantly noticed a difference in both my photography and content. I'm really pleased with how my blog has improved; in my opinion a suitable measure of success is having a mixture of returning readers as well as new ones.

What's your favourite blog and why? This was a tough one as I'm an avid reader of blogs, reading several a day. I'll have to go with Amy's fashion blog 'Salt and Chic' as I love every single outfit of hers. Her style is really unique and creative, plus she always looks flawless!

What advice would you give to someone who wants to start a blog? I would say blog for the right reasons. Blog because you want to share your interests, recommendations and passions with like-minded people. It's key to blog for you, rather than pressurising yourself to please an audience.

How do you work with marketers and PRs? I'm frequently contacted by PRs over email asking about my interest in collaborating with them. I then take a look at their product or service and if it's to my taste/style I give it the go-ahead. This could be anything ranging from an honest product review to simply featuring the brand in a blog post.

Who do you work with in brand marketing? PRs? SEOs? Anyone else? As well as working with PR's, I've also worked with the founders of some companies. This is because as well as working with well-established brands, I also enjoy supporting new, smaller companies who are hoping to get their products on the scene.

Can you list five best practices for blogger outreach? 
–       Twitter chats: At least one twitter chat takes place every evening. These are a great way to interact with other bloggers and get your blog out there.
–       Other social media: As well as Twitter, I've found posting Instagram pictures of posts can help increase traffic.
–       Joining programmes: Join programmes, such as Etail PR and The Blogger Programme, to increase your chance of brands finding your blog.
–       Reading and commenting on other blogs: I think building relationships with other bloggers not only gets your blog known, but is super fun. Set a little time aside to read other blogs and leave meaningful comments.
–       Network: Lastly, blogging can be surprising so I would say take risks and grab opportunities such as heading to events. These are a great way to interact and maybe have some business cards handy to make sure people associate you with your blog!

What has been your blogging highlight? I was completely over the moon when I reached 1,000 Bloglovin' followers, a few weeks ago. It really does mean a lot, and for me, my highlight has been the relationships I have built with other bloggers. Everyone is so friendly, easy to talk to and I can't wait to meet them in real life!

What will be big in your blogosphere in the coming months? The thing I love about blogging is that anything can be around the corner! There is no set path so who knows what could happen. All I can say is that I'm super excited to see what my blog brings in the future!
https://www.vuelio.com/uk/wp-content/uploads/2014/10/karen-smith.png
400
358
Priyanka Dayal
https://www.vuelio.com/uk/wp-content/uploads/2019/09/vuelio-logo.png
Priyanka Dayal
2014-10-15 13:13:31
2014-10-15 13:13:31
Blogger Outreach: Style Sunrise