Blogger Outreach: Hungry Healthy Happy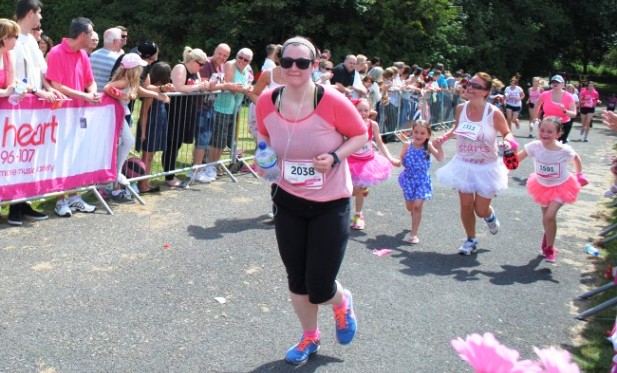 Speedy Spotlight with Dannii Martin, author of the food and fitness blog, Hungry Healthy Happy. Dannii spoke to us about how her blog has helped her stay true to its name, the five best practices that marketers can learn from when working with bloggers, being featured in Huffington Post and an event she is currently working on for hosting next year.
Tell us about Hungry Healthy Happy. How has blogging helped you achieve your mission to stay healthy? Hungry Healthy Happy is the place where I share my healthy recipes, workouts, weight loss advice, products I love and my adventures around the world. I share the highs and lows of weight loss, having lost 7st myself, and I motivate others to get healthy and be happy. Blogging has helped me to stay healthy as I have loved sharing my journey with people every day and having built up an amazing community.
How do you measure the success of your website? It is easy to fall in to the trap of just looking at the numbers, but it is so much more than that. When I get emails from people saying that I have helped them, that makes me think that everything that I have done with the blog has been worth it. But, looking at it from a numbers point of view, having such an interactive readership that leaves me lots of lovely comments and having a social media following of nearly 150,000 makes me think that perhaps I am doing something right with the blog. I just write about my life and I am happy that people like reading about it.
What's your favourite blog and why? I think it would be unfair to single out one, as there are about 30 that I comment on every day, as they are awesome. I love any blog that is honest, that I can learn something from, is full of positivity (but shows the bad days too) and has a sense of humour.
What advice would you give to someone who wants to start a blog? Just do it! Don't worry about what anyone else is doing and don't compare yourself to them. Ultimately, you have to blog for yourself and write what makes you happy. Interact with other bloggers, leave comments, listen to your readers and be kind.
How do you work with marketers and PRs? It is amazing that so many more people are now seeing the value of blogs as the new media, so I am lucky to have worked with marketers and PRs in lots of different ways over the three years I have been blogging. I have been on some amazing press trips, been to events, done sponsored posts and products reviews and developed recipes using some great products.
Who do you work with in brand marketing? PRs? SEOs? Anyone else? Mainly PRs, but I am picky. I am lucky enough to get some great offers and as I don't want my blog to be one massive advert, I do limit sponsored content. I like to work with PRs and brands that have actually taken the time to read a little bit of my blog and don't just email me basically saying "please post this".
Can you list five best practices for blogger outreach?
1. Be friendly
2. Make sure your approach is relevant
3. Do some research on the blog/blogger
4. Develop a great relationship – it doesn't have to be all business
5. Remember that bloggers work really hard, and that should be compensated.
What was your blogging highlight of 2013? Being featured on Huffington Post and Fitness Magazine was amazing. I also became a full-time blogger, which is the best job ever.
What will be big in your blogosphere in the coming months? I am putting together a blogging event for next year that I am really excited about. It will be for healthy living bloggers in the UK and we have some exciting things lined up. I have planned some posts that I am really proud of and I have a couple more blog related trips to go on too. Lots of exciting things happening in the world of Hungry Healthy Happy
https://www.vuelio.com/uk/wp-content/uploads/2014/09/hhh2.jpg
373
617
Priyanka Dayal
https://www.vuelio.com/uk/wp-content/uploads/2023/09/vuelio-logo-200px.png
Priyanka Dayal
2014-09-15 08:49:16
2014-09-15 08:49:16
Blogger Outreach: Hungry Healthy Happy