Blogger Outreach: 5 best practices every marketer should know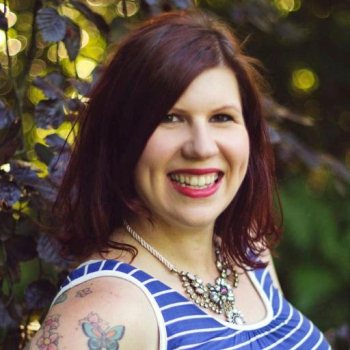 Laura Agar Wilson is a health coach and author of the blog Wholeheartedly Healthy. The blog is made up of a fantastic mix of delicious (and healthy) recipes, fashion and beauty tips, and more recently, parenting.  In this interview with Cision UK, Laura  lists the five best practices brand marketers should follow when working with her and fellow bloggers. PRs take heed!
I think in terms of how marketers can work better with me as a blogger, it is about understanding more about how and why I blog. So the five best practices for marketers to keep in mind would be:
1. When emailing address me by my name
2. Understand that I, and others blog professionally and will often be seeking some kind of renumeration for our time. Really it's about asking themselves what's in it for the blogger at the end of the day? Sometimes products for review aren't enough, we can't pay our rent that way!
3. As a blogger I like to keep my content fresh and original so I don't like reproducing the same kind of posts as other bloggers in my genre. Approaches that pitch some way of working together that is more unique would be great
4. Take the time to read my blog and about page and get to know what kind of ethos I have before approaching me with something irrelevant or inappropriate
5. Be prompt and helpful in emails/ communication when working with us on partnership campaigns
Do you have tips to add to Laura's list? We'd love to hear from you in the comment box below. 
Editorial information on Laura Agar Wilson, Wholeheartedly Healthy and thousands of other media contacts and outlets, can be found in the CisionPoint Media Database.
https://www.vuelio.com/uk/wp-content/uploads/2014/09/Laura.jpeg
350
350
Priyanka Dayal
https://www.vuelio.com/uk/wp-content/uploads/2023/09/vuelio-logo-200px.png
Priyanka Dayal
2014-09-16 11:28:04
2014-09-16 11:28:04
Blogger Outreach: 5 best practices every marketer should know