Blogger Spotlight: Lauretta Wright, Home and Horizon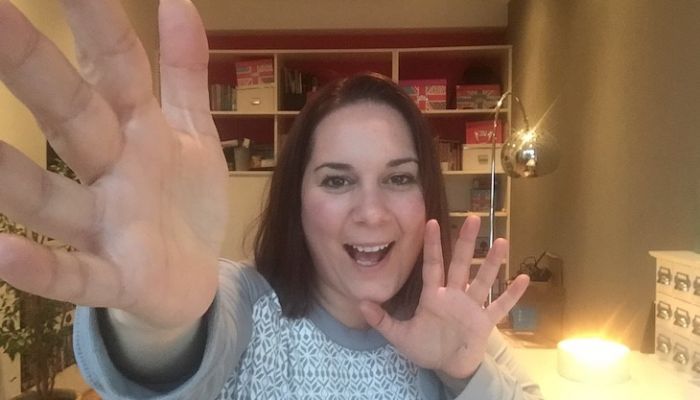 Lauretta Wright, author of Home and Horizon is a travel journalist by day and blogger by night. Mother to two tweens, Lauretta is constantly busy, but always makes time for her main passions in life, which is interiors and travel. Lauretta uses her corner of the internet to chat about trends and news in interiors and amazing travel offers. In this spotlight, Lauretta chats to us about what inspired her to create her blog, how she has built up an audience, and how she likes to work with PRs.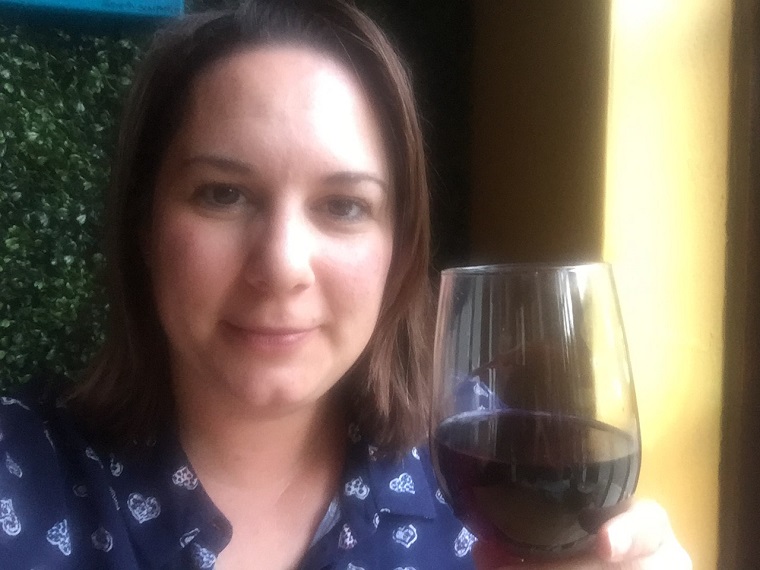 What inspired you to create your blog? It was actually my work as a full-time travel editor. Every day I receive hundreds of emails on the latest products, new launches and special deals. Most of them I can't include in the magazine (I simply run out of room). Originally, I'd send these on to family and friends, but then it occurred to me that there must be hundreds of people out there who would want to know which airline has a sale on and where to find discounted rail tickets – and so my idea for the blog site was born.
As my other passion is interiors – in particular, sourcing value for money home accessories – the two topics went hand-in-hand and I created Home and Horizon to represent interiors and travel.
What opportunities have been presented to you through blogging? As my blog has grown I've been lucky enough to engage in a variety of collaborations with brands that I love. I've taken part in product reviews, press trips, worked on sponsored posts and met a whole heap of people (and new friends) through blogging.
I've also had the opportunity to boost my own knowledge of technology, websites and blogging in general. Some 18 months ago I didn't even know what SEO meant or what a Linky was; it's amazing how quickly we learn when we're passionate about something isn't it?
I'm hoping that this year I'll have the opportunity to become a brand ambassador, so I'm keeping my eyes peeled for the right opportunity.
How have you built up your audience? I'm sure it's been said many times before, but it's not enough to just have a blog and update it every week; one of the challenges is finding time to promote posts across different channels and, more importantly, engage with readers.
The job is made even harder if, like me, you still work full time and/or have a dependent family that needs taking care of.
I've tried a variety of ways to build up my readership including social media engagement, guest posting and trying to learn more about the technical side of blogging, such as learning to optimise for SEO.
I also try to post articles that offer something extra to my readers, with an underlying theme of saving them money on their travel or interior purchases.
What has been your proudest achievement as a blogger? I've been blogging for less than two years and there has been a couple of stand-out experiences that I'm really proud of. One is being accepted by BritMums as their Round-up Editor for Shopping Hauls and another and another is getting my first speaking gig at Traverse 17. I'm hoping to get some more speaking roles at blog or vlog conferences as I get a lot of pleasure from helping others and sharing my knowledge. And who knows, maybe one day I'll win an award! Being acknowledged for all the research, hard work and effort that goes into my little piece of the internet would be the icing on the cake.
How do you prefer to be approached by PRs? How can they improve their strategy? Working in publishing for the last 18 years, I know that it's PRs that make an editor's job an easier one – and I can honestly say that I couldn't do my full-time job without them. So when I say I'm PR-friendly, I mean it.
I'm often 'on the move' or travelling, so I prefer it for people/PRs to email me with a brief of what they're looking for – and as much detail as possible.
I have a few strategy suggestions for PRs and these include:
Doing research on the blog (have a good old nose around!) I sometimes receive emails asking if I'd like to try out some new makeup or publish content about a new line of clothing. As I don't write about fashion or beauty these are not of interest to me (or my readers).
Offer a detailed brief; this helps cut down on email correspondence on both parts. Also, aim to be transparent: it's good to know upfront what is being asked of a blogger: I've never taken offence by an email asking me to include some copy (for free), but it's good to know upfront if there's a budget on a project or not.
Finish conversations: sometimes I'll receive emails asking if I'm interested in a project and I'll go back to say that I am, but will hear nothing back. I'm sure lots of bloggers do this too – but not me. I'm a stickler for being courteous and polite when liaising with people who've taken the trouble to contact me.
I think PRs should be stricter on their guidelines when it comes to liaising with bloggers; those we do not respond (or take weeks to send a reply) should be penalised – unless of course they are on holiday!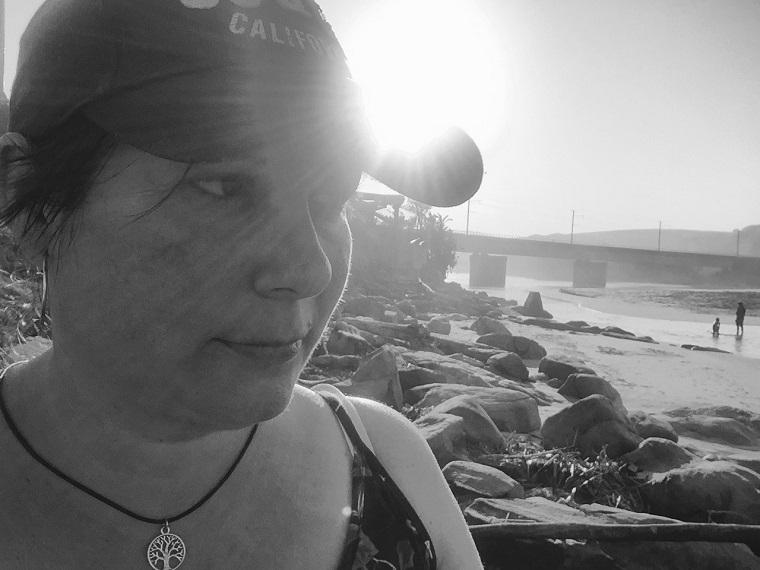 What kinds of PRs or campaigns are you interested in working with/on in the future? I've worked with a few companies on interiors, which is lovely (and long may it continue!), but as my blog is also about affordable travel, it would be great to do more family reviews on attractions and short breaks.
I love gadgets and technology, so I'm always happy to review these types of products. Oh, and did I mention I'm on the look-out to become a brand ambassador? Anything to do with thrifty interiors or affordable travel would be right up my street.
Are there any trends that you predict will happen during this year, in regards to technology and blogging? I like keeping an eye on trends in general and there seems to be a definite trend in video becoming more popular. I think a lot of bloggers (me included) have capitalised on this by launching our own YouTube channels.
Kids are also jumping on the bandwagon and vlogging seems increasingly popular amongst those at junior school. My nine-year old is a vlogger (Girlwrighter) and it's lovely to see her creating memories that she can look back on when she's an adult. In fact, sometimes we'll hook up and do a vlog together, which we both love.
Do you have any PR horror stories? Without naming names, I had a PR company contact me about a well-known brand looking for me to work with me on a collaboration. I was away on holiday at the time but it was agreed in writing that I would complete the assignment and a deadline date for the blog post was given.
I made a start on the research for the post while away, and on the eight-hour flight back to the UK, I had pretty much wrapped up the post (apart from making purchases on items I needed to photograph).
When I got home I sent the PR an email ready to get cracking with the online ordering – and heard nothing back. So the next day I sent another email. Two hours later I received an email to say 'due to the tight time frame and condensed budget' they were now unable to work with me. To say that I was annoyed was an understatement; I had wasted valuable holiday time and I wasn't getting that time back.
In this particular case, there should have been more transparency on the assignment – and a bit of honesty upfront. It might not have been the PR's fault pulling the plug on it, but they should have had an idea on time and budget constraints from the get-go. Having experiences like this just leaves a bitter taste – it's unprofessional and it's sad to lose faith in the sincerity of blog opportunities that are being offered.
Is there any advice that you would like to share with any PRs or aspiring bloggers? PRs must find it difficult to find blogs and bloggers who are a great match for what their clients are looking for as blogging has exploded in recent years.
But I'd say a little bit of research pays off. Also, bloggers who are serious about their blog and their commitment to working with brands will always under promise and over deliver. Most of us are a committed lot and love nothing more than collaborating with our favourite brands.
For newbie bloggers it's imperative to blog about what you are passionate about. I know it has been said, but if you're serious about creating something that will grow with you, you need to be crazy passionate about your blog otherwise updating it will seem more like a chore.
https://www.vuelio.com/uk/wp-content/uploads/2017/04/Lauretta-Wright_Home-and-Horizon.jpg
548
730
Holly Hodges
https://www.vuelio.com/uk/wp-content/uploads/2019/09/vuelio-logo.png
Holly Hodges
2017-04-25 09:12:45
2017-04-25 09:12:45
Blogger Spotlight: Lauretta Wright, Home and Horizon