Fake News: Facebook Doesn't Want to be an Arbiter of Truth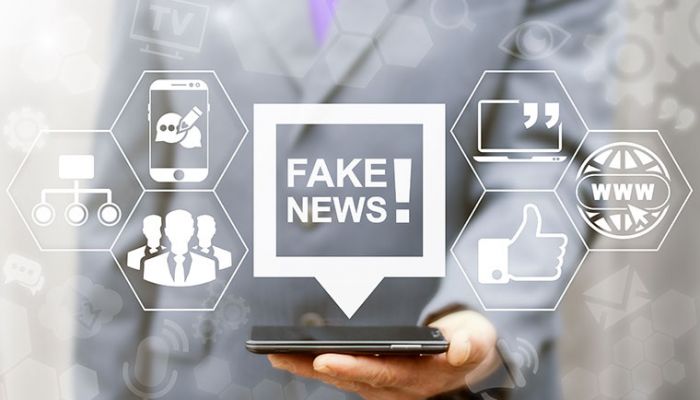 Sheryl Sandberg, Facebook's Chief Operating Officer, has told journalists that the company takes the threat of fake news very seriously but the company does not want to become an arbiter of truth.
Speaking to the BBC's Newsnight, Sandberg said: "We are really a platform and we take our responsibilities on false news very seriously.
"False news hurts everyone because it makes our community uninformed, it hurts our community, it hurts countries.
"And we know that people want to see accurate news on Facebook and that's what we want them to see."
Despite this stand, Sandberg has suggested having an editorial voice as the arbiter of truth was not appropriate for the social network.
Sandberg said: "We think everyone needs to do their part. Newsrooms have to do their part, media companies, classrooms and technology companies.
"We're focused on decreasing the financial incentives for false news because a lot of times it is financially motivated.
"We all have to do our part to make sure that people see accurate information and figuring out how we do that is something that we're going to have to see and will evolve.
"But we know the goal, the goal is for people to see accurate information on Facebook and everywhere else."
Facebook and Google have come under increased criticism for not only enabling pedlars of "fake news" to distribute misleading, unsubstantiated or completely false news via their platforms but also helping to finance and add credibility to fake news services via their advertising brokerage platforms.
It's been suggested that while many "real" news outlets struggle to find a balance between an investment in serious journalism and the commercial opportunities available via digital and social platforms, fake news organisations (often based in Eastern Europe) can target lucrative Western audiences with little upfront investment and no concerns about credibility.
Should Facebook and Google take more responsibility for the proliferation of fake news? Are they a channel (like a newspaper, television station or radio broadcaster) with real responsibilities or just a medium (like newsprint)? Share your comments below.
https://www.vuelio.com/uk/wp-content/uploads/2017/04/Facebook-fake-news.jpg
466
760
Vuelio UK
https://www.vuelio.com/uk/wp-content/uploads/2023/09/vuelio-logo-200px.png
Vuelio UK
2017-04-24 13:42:51
2017-04-24 13:56:31
Fake News: Facebook Doesn't Want to be an Arbiter of Truth