Blogger Spotlight: Amanda Coleman, Amandacomms's Blog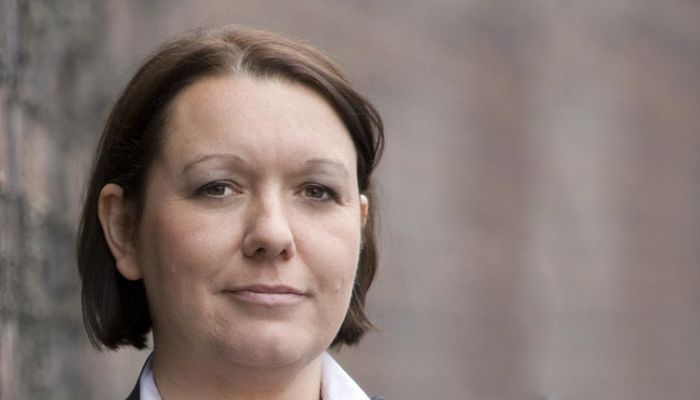 Amanda Coleman is the author of Amandacomms's Blog, which was recently ranked one of the top 10 UK PR blogs. Amanda is the head of corporate communication at Greater Manchester Police and uses her blog to talk about communications across all types of businesses and organisations. She also provides a unique perspective on the public sector.
We spoke to Amanda about the changes she's experienced in the PR industry, advice she'd give for people looking to work in comms and the PR/influencer relationship.
What makes your blog successful?
I am not sure but I am pleased that people enjoy what I write and I love getting feedback on my thoughts.
What has writing a blog taught you about the way bloggers see the PR/influencer relationship?
Writing a blog has been an eye-opening experience. Bloggers come in all shapes and sizes and it is vital that those in PR and communication recognise the impact they can have on brands and reputation. We need to take a new look at communication.
What's the biggest issue facing PR today?
Demonstrating results that will breed credibility within businesses or industry.
What are the biggest changes to the PR industry you've seen over your career?
The biggest change over more than 20 years is the ability for anyone to become their own publisher. The technology developments have brought big opportunities as well as many risks.
Will print die out altogether?
No, if it was going to then it would have done by now. It has a place at the moment.
What's the best social platform?
I like many of them as they do different things. Twitter is the way I get breaking news and signposts to interesting things, Facebook is for personal updates with close friends, Instagram brings visual updates, Pinterest provides a way to corral information and LinkedIn is all about professional updates. I use them all for different reasons.
What's better, agency or in-house?
I would say in-house as that is where I am at the moment. It provides an opportunity to get into the DNA of an organisation.
What advice would you give someone looking to work in comms?
Get as much work experience as you can to make sure it is what you want to do. The reality may be different to your idealised view of the role. But despite that, it is a great profession for someone with creativity, drive and commitment.
What's your favourite PR campaign from the last year?
Looking at campaigns is a very narrow view of PR I think there are many organisations that have been producing results through communication including London Fire Brigade who have had a challenging year.
What other blogs do you read?
I tried to read as much as I can from many people including Stephen Waddington, Sarah Hall and others in the Top Ten. But I also try to find new things through Twitter.
Amanda Coleman and Amandacomms's Blog are listed on the Vuelio Influencer Database along with thousands of other leading bloggers, journalists and editors.
https://www.vuelio.com/uk/wp-content/uploads/2018/03/Amanda-Coleman.jpg
430
760
Holly Hodges
https://www.vuelio.com/uk/wp-content/uploads/2019/09/vuelio-logo.png
Holly Hodges
2018-03-06 14:36:59
2018-03-06 14:36:59
Blogger Spotlight: Amanda Coleman, Amandacomms's Blog